We have just finished cool feature on our web. There is now option to "Quick Register" directly from the homepage. It means that you can just fill in your email address and it will generate your random login and send it to you automatically. You can change both later, your Username and Password and set your Nickname. So go ahead, use it, try it and Quick Register Now! Refusion-game.com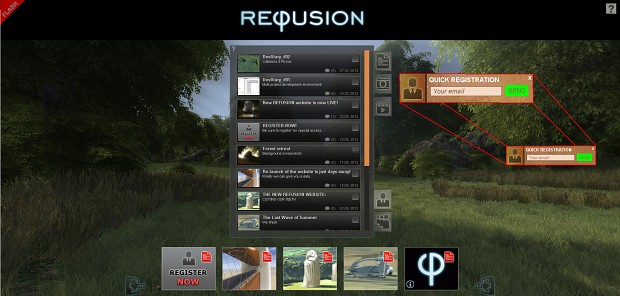 Previous week we also began to work on basic sound and it's connectivity to physics side, so that the sound effects correspond to what is happening on the scene, including the position of the sound to the camera. So the sounds are going to be controlled by physics, which determines its type, force and other properties.

Furthermore we are working on the first version UI and control elements. This is the basic system of options for organizing the user interface on the screen and it's connecting to functions it's supposed to stand for.

We are also looking at construction of new 3D window for, among other things, the option of launching it without the editor. Current 3D window is launched only from the editor at the moment, moreover, it's the first version from early works on the engine.



See You in REFUSION