We're going to have a look at what our shark Calle is up to for this week!
That means we will have a look at Calle's animations!This time, we're going to have peek at some awesome Turret plant animations! Check this out:
The first animation will be played whenever the plant dies, that means once an opponent has captured the tower in which the turret is rooted on, the turret will wither and die. The second animation will be played whenever you've successfully captured and planted a turret on a tower. In this case, it will grow and become the beloved Turret plant.
Calle recieves the low-poly model from André, rigs it up with skeletons and joints, paint weights to tell which part of it's model is attached to a certain joint and then Calle carefully animates it. Calle does all this in Maya 2014.
Afterwards Calle imports the animations from Maya into Unreal Engine 3!
Sadly we couldn't get it working for a proper vid, but worry not! Our Sharks Jonathan and Calle are carefully investigating in this curious case as it requires attentive eyes from both programming and animation fronts. We need to tell the plant where to spawn as well as time the animations.
Meanwhile, here's a screenshot of how it may look in engine when it dies: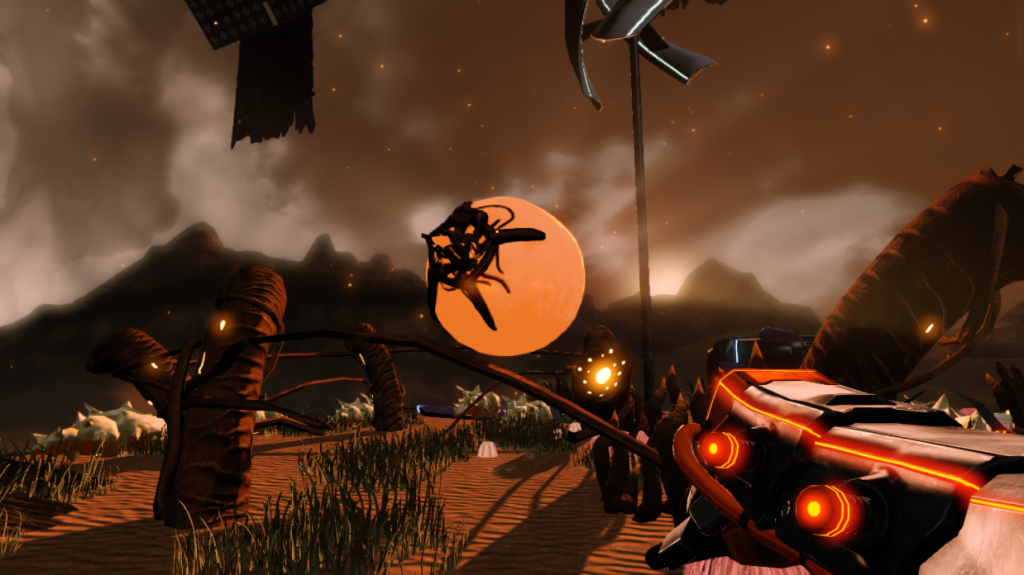 Hopefully our sharks won't meet the same fate, falling into pieces when they're checking into the Turret.
Stay tuned for next devblog post!
Until then, we will see you around!