Labs has had a lot of visual love thrown at it in the last couple of weeks. Visually it has gone from having no art and using only the dev set, to using a temp pre-alpha art set, to the near final awesome art set. I say near final, because there is always polish to do. And after that polish, more polish that people will want to do.
Now, onto the shots! We've got the dev set first, showing the barren wastelands that are block-out levels. These are great for designing maps and doing quick changes to gameplay, but are no where near visually ready to ship in a game.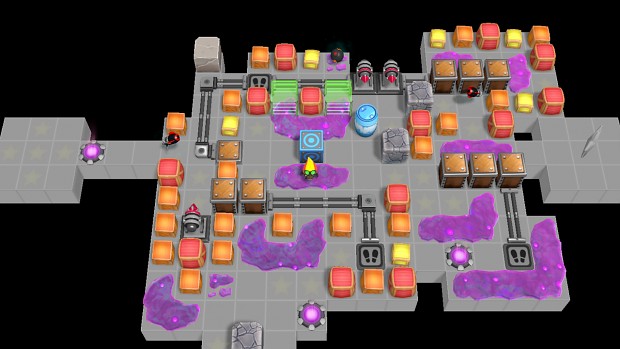 Next up we have the placeholder art done by non-artists to get a feel for what the art might look like. While the art team is working on bigger tasks and other environments, this temp set helps us get a quick set of assets together that we will need and shows a rough concept of what is wanted.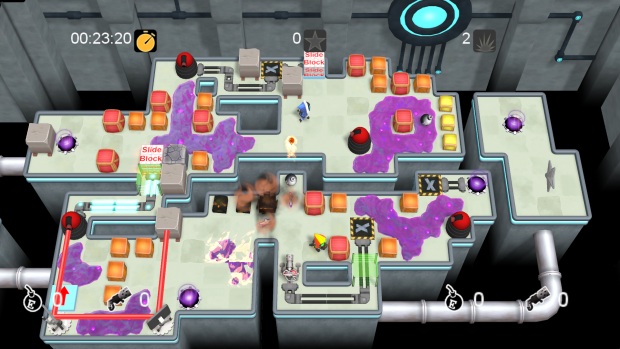 Finally we have the finished product. The art team jumps in, replaces all the temp assets, and adds extra visual props to sprinkle around in the non-playable space.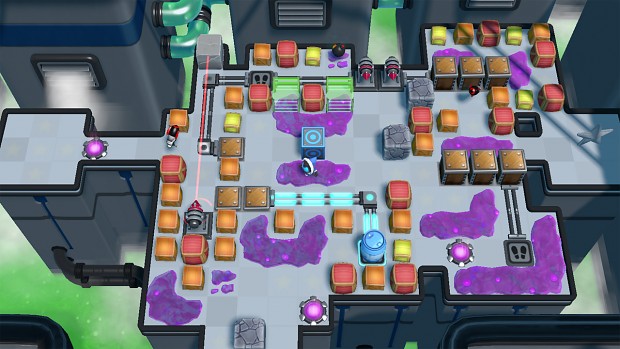 The next big goal will be adding some extra sub-themes to labs, like were added to the Forest Environment to break up the major visual theme and give the player some new things to look at. We'll put up some comparison side by side shots of those when we've got them ready for the public eye, and possibly even a new video soon, so stay tuned!
Please vote for us on Steam Greenlight so that we can get Burnstar released on Steam! If you have already voted, please help spread the word by sharing the link!