You might have previously seen our first biome: fields with mountains, rivers and bridges, isolated apple trees and dense woods. This world seems already showy enough but we decided to polish some things.

Water bodies
We plan the lands of Arcana to be full of rivers and lakes. You might think that making waters is an easy task — make a whole, fill the water, profit. But in reality, the overall river or lake appearance is in details. That's why we treated the water surfaces of Frozen Flame with great attention. Soon you will see beautiful water lilies, brine and seaweed on the bottom. Al these little things make water truly alive.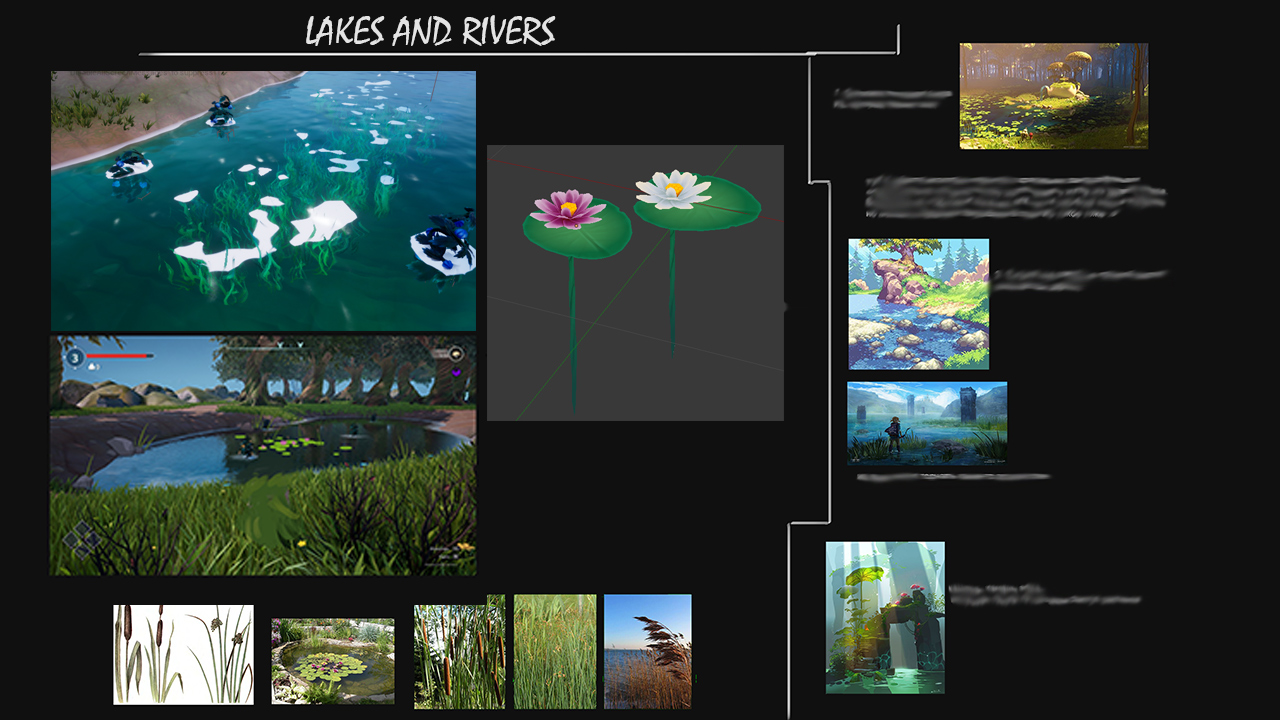 Plants
Plants are an important detail that creates a correct perception of the environment. If there is tall grass around and there are no paths, then apparently no one wandered here for a long time. If a fern grows among the grass, then the soil here is wet, and perhaps there is a river nearby.

Natural light
As we said before the environment comes to life through little but crucial details. And one of these vital features is lightning. You might have noticed that in real life the sky tone is cold in the morning and becomes more warm towards the evening. Of course sunsets, dawns and night sky are beautiful on their own but our goal was to make the world look complete and balanced. Lightning is here to help link different in-game objects.
In the morning when the lightening shades are cold the player understands right away that this is cool morning, the day is just about to begin. You want to yawn and hit the road. In the evening the sun falling over the horizon, you can see red shades in the sky, warm tints around, it's time to rest by a fire and have a snack. There a night ahead and who knows what darkness is hiding in its deeps.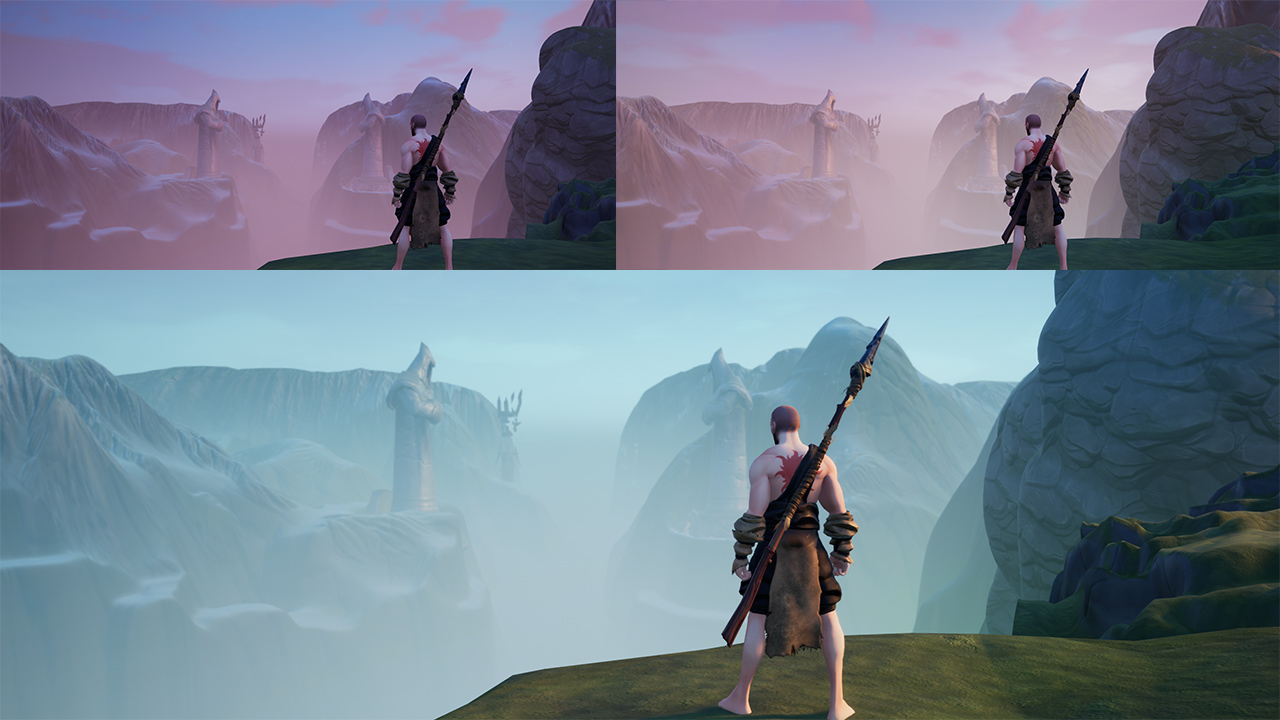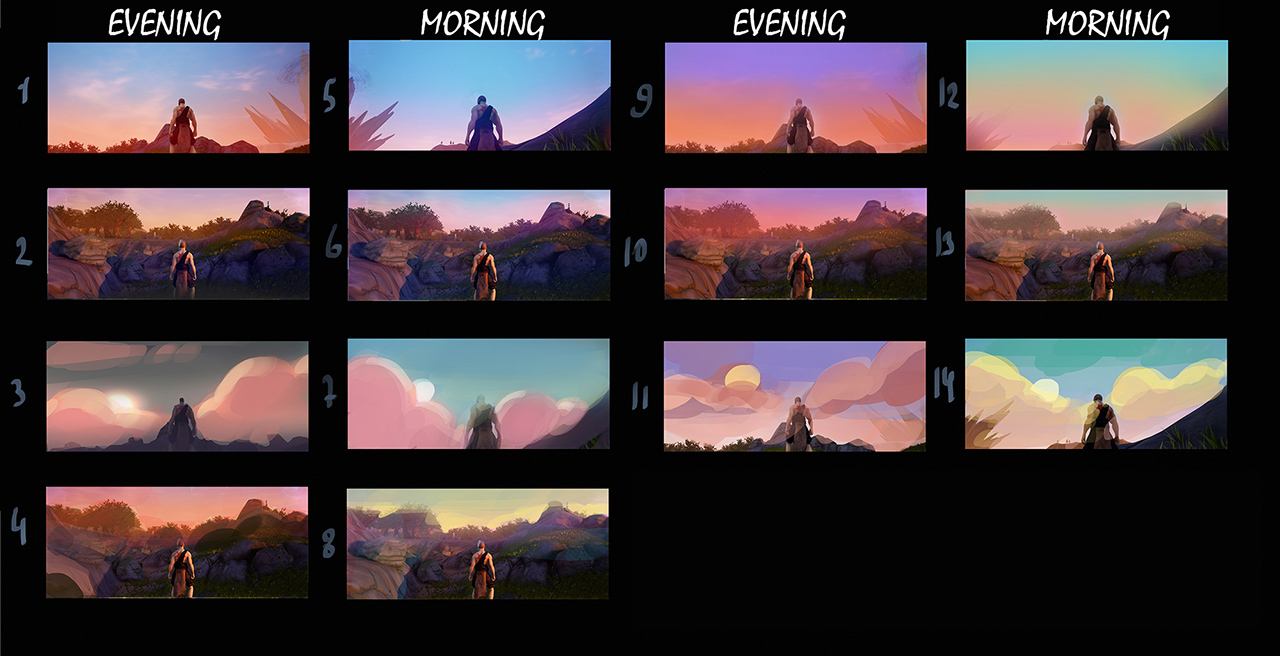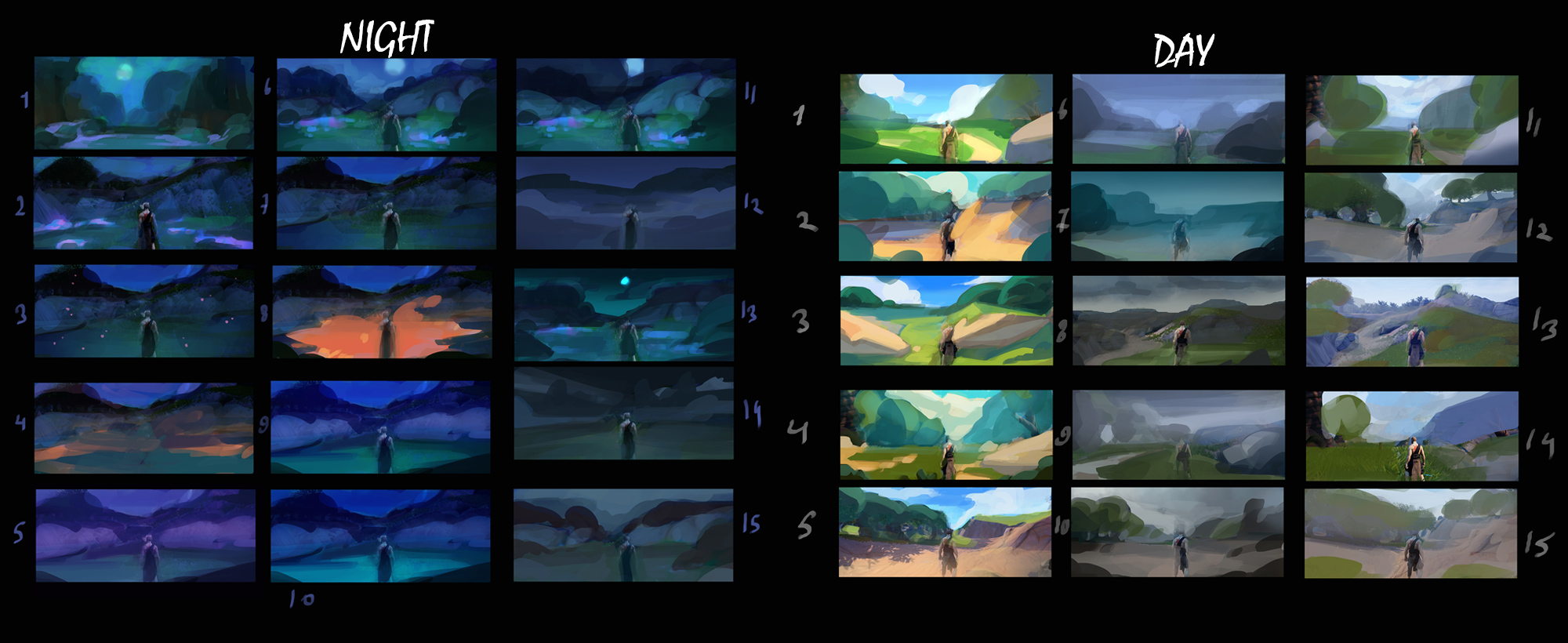 Scenery of the world
It's time to move from little to details to large objects! We have shown earlier that there are empty tree stumps scattered across some locations, big enough to walk inside them. That makes the world look fairy and magical. We also implemented base of the giant trees to maintain the style. Inside those enormous stumps, you can find a lot of interesting things. The space is big enough to hide there some valuables, build a hut or discover there a predator's den.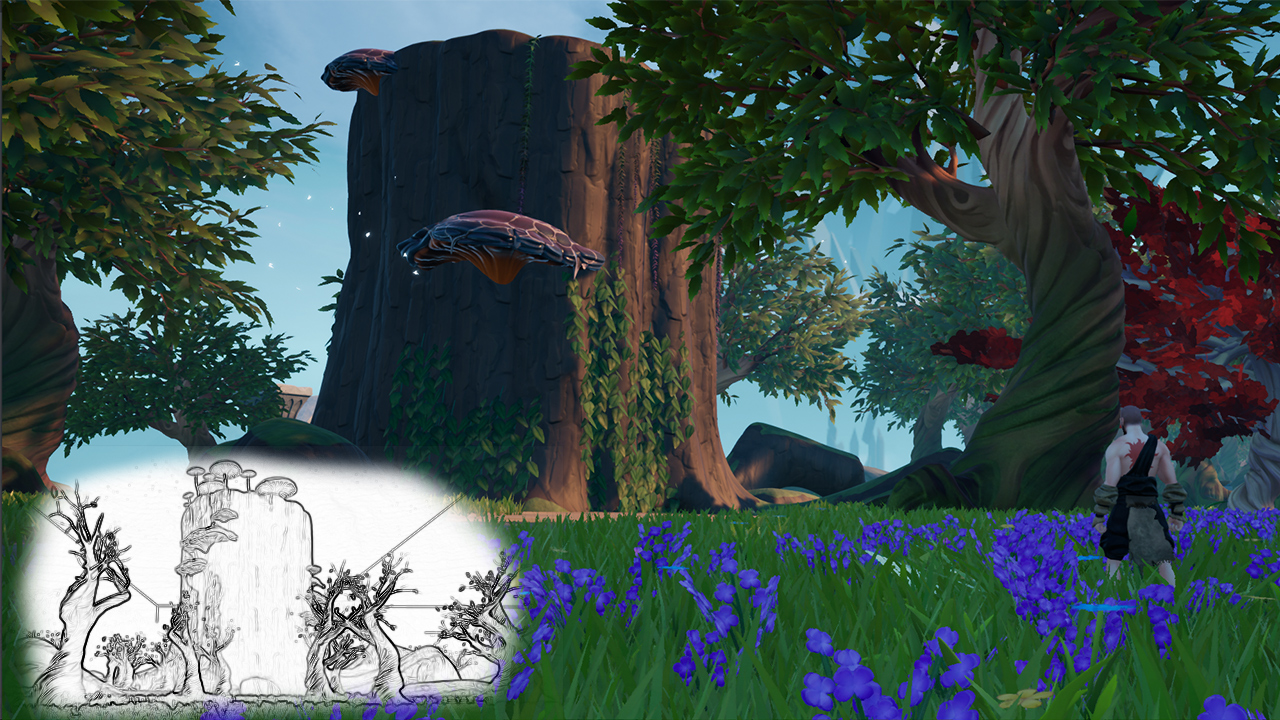 Sometimes designers add large objects to diversify the biome design and sometimes it's connected to the plot or game history. We have a lot of large objects in Frozen Flame for a reason! Though we do not plan to reveal the plot — you will discover it on your own.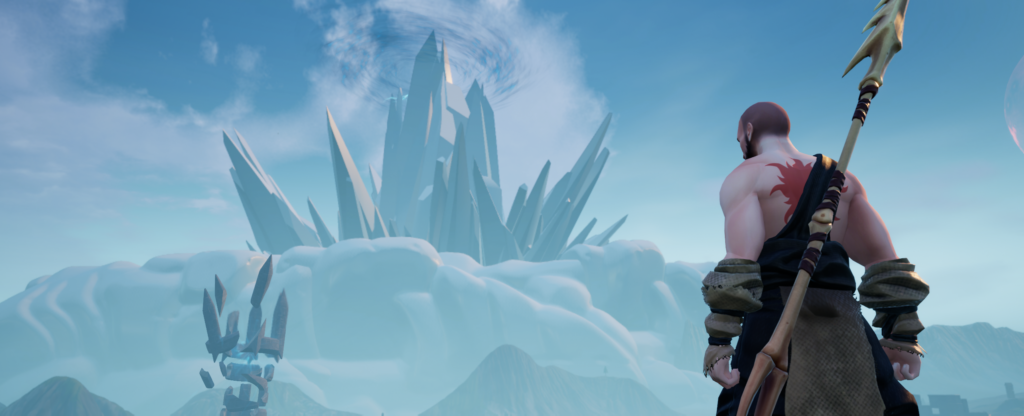 Stay tuned for news and updates in our socials and the official website — keep being informed of the Frozen Flame development. A new Alpha 5 playtest is just about to start and the lands of dragons are yet to be saved!