This one's a bit late, but here's devblog #8! It isn't too long though as we've been taking care of some paperwork for the company.
Hotkeys
When we first started out, there weren't that many items to get inside the dungeon, hence, we went with a pretty simple system to just scroll through the items. However, it wasn't too friendly when we started to get more and more items, and choosing an item became a chore. So, we decided to try out a hotkey system in addition to some sort of inventory, and it seems to be working fine. (WIP UI)
Controller Support
Controllers are partially working now; we know that there's a lot of different controllers available to plug into your computer though, so we're developing a keybind system so you can customize the controls to your liking. The only 'issue' we have to solve has to do with the UI, therefore we're going to say yes to controller support for the full release. Disclaimer though, we only have access to PS3/4 & Xbox controllers that we've tested with.
Custom Models & Animations
There were some comments about using bought models, and well, we took note of it. We're not the best 3D artists and animators you'll find, but we've gone and tried our hand at creating some enemies. You've probably noticed the blob enemy, that was custom rigged and made, although it'll likely be changed later. Here's another model currently finished and animated, about to go inside the engine: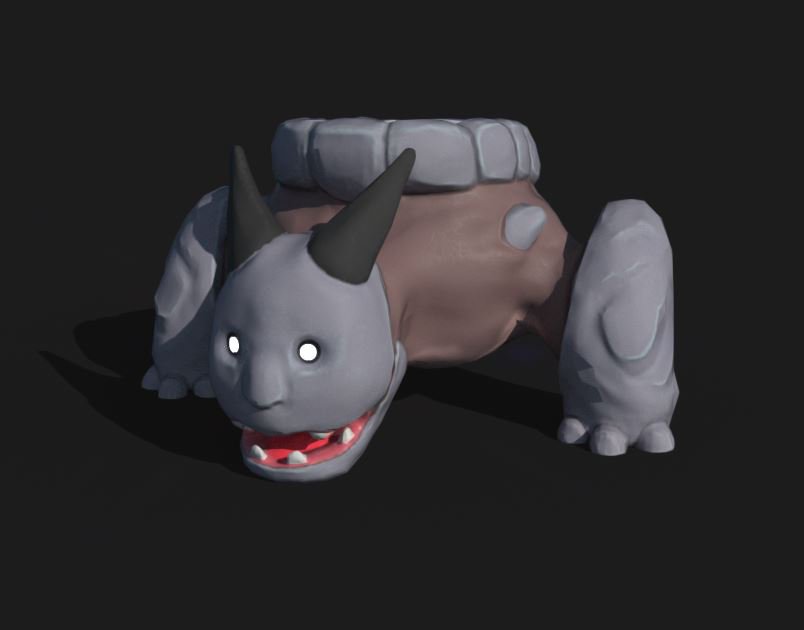 Demos
We're almost at a point where we'll need some testing to make sure that the game works fine on your machines, as well as general feedback. A couple of floors are currently being prepared for the demo, and well, once it's done, the demo will be available for the community to test!
That's all for this week's devblog, feel free to leave any comments or feedback!