Welcome back survivors. It's been a busy week here at Zero Gravity. Our teams are working around the clock on optimization but they've still managed to find time for a Cargo Bay and a new UI design. So here's a sneak peek of the Cargo Bay Module and the new User Interface we are working on.
Cargo bay is a rather large module and, as the name suggests, it is used for storage and refining. This module is not necessary for your survival in the world of Hellion but it makes it easier. It allows you to store additional resources that you come across, helping you to get through the "rainy days".
The other very important feature of the cargo hold is its built-in refinery system. It allows players to process raw resources into usable materials such as fuel and air. Without the ability to refine resources the players have to rely on salvage in order to obtain things necessary for survival. Keep in mind that simply finding and attaching this module will not be enough, unless you pair it with a full Power Supply Module as the refinery drains a lot of power when running.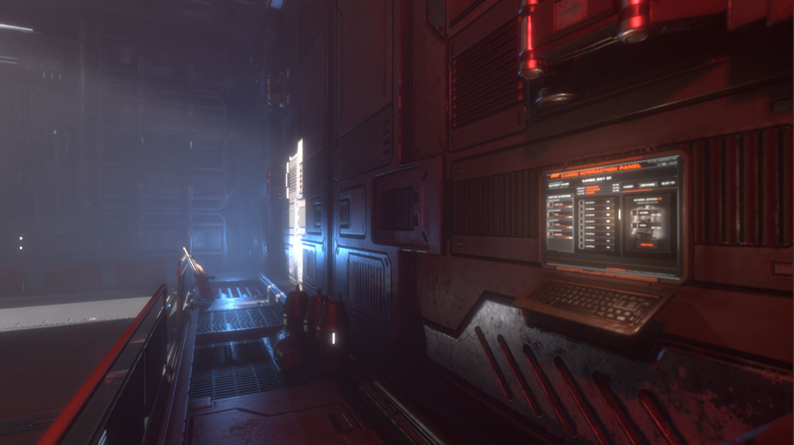 Here's another screenshot of the cargo bay this time with the new UI design for the cargo interaction panel that our developers have been working on. It is still a work in progress so we will not go into detail just yet. Anyways let us know what you think as we are always looking for more feedback.
Until tomorrow when we'll finish counting your votes for melee weapon.
Cheers!