Introduction
Hey everyone! Here are the latest news on Mars Blitz!
Today we bring you the designs for the enemies! We also have doors now!
Enemy designs
This time we have designs for the enemies! There will be 2 types, a slower and weaker enemy, which will have a smaller brain, and a stronger enemy, with a scientist look and a bigger brain.
Here we show you the process we took in order to get to the idea for these enemies, starting from more sketchy and varied types of enemies, to a more concrete design. We hope to be able to show you the final designs next week!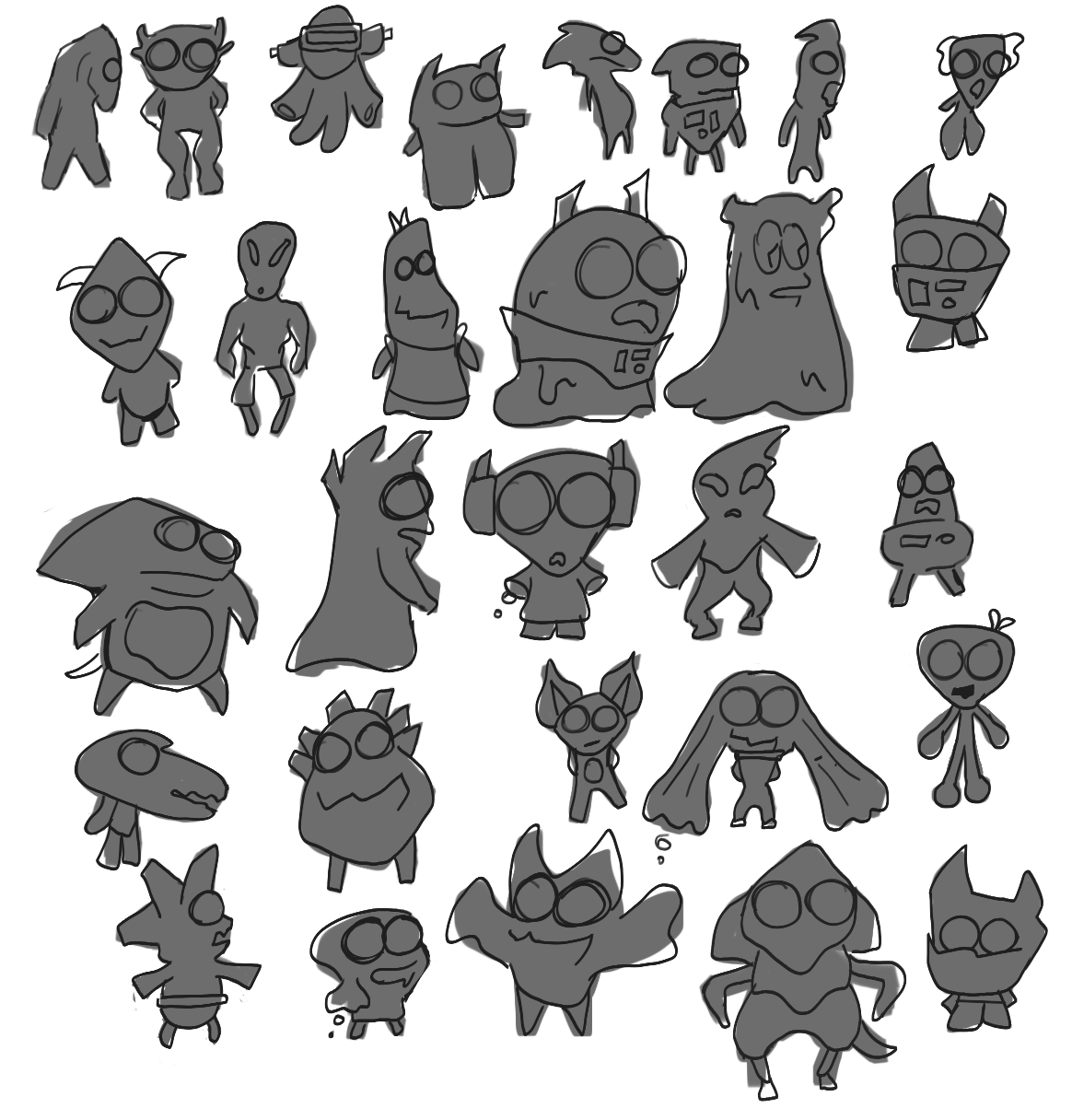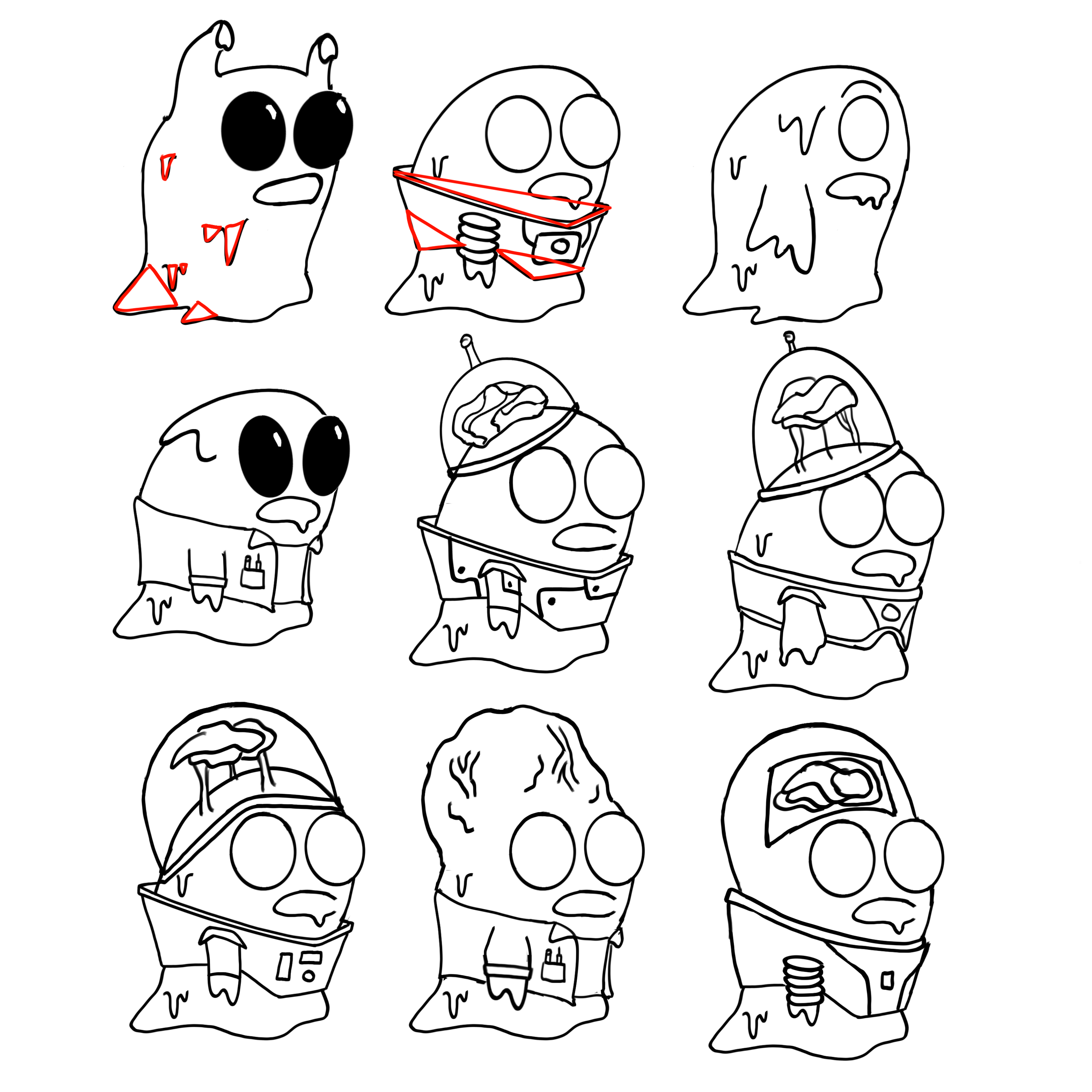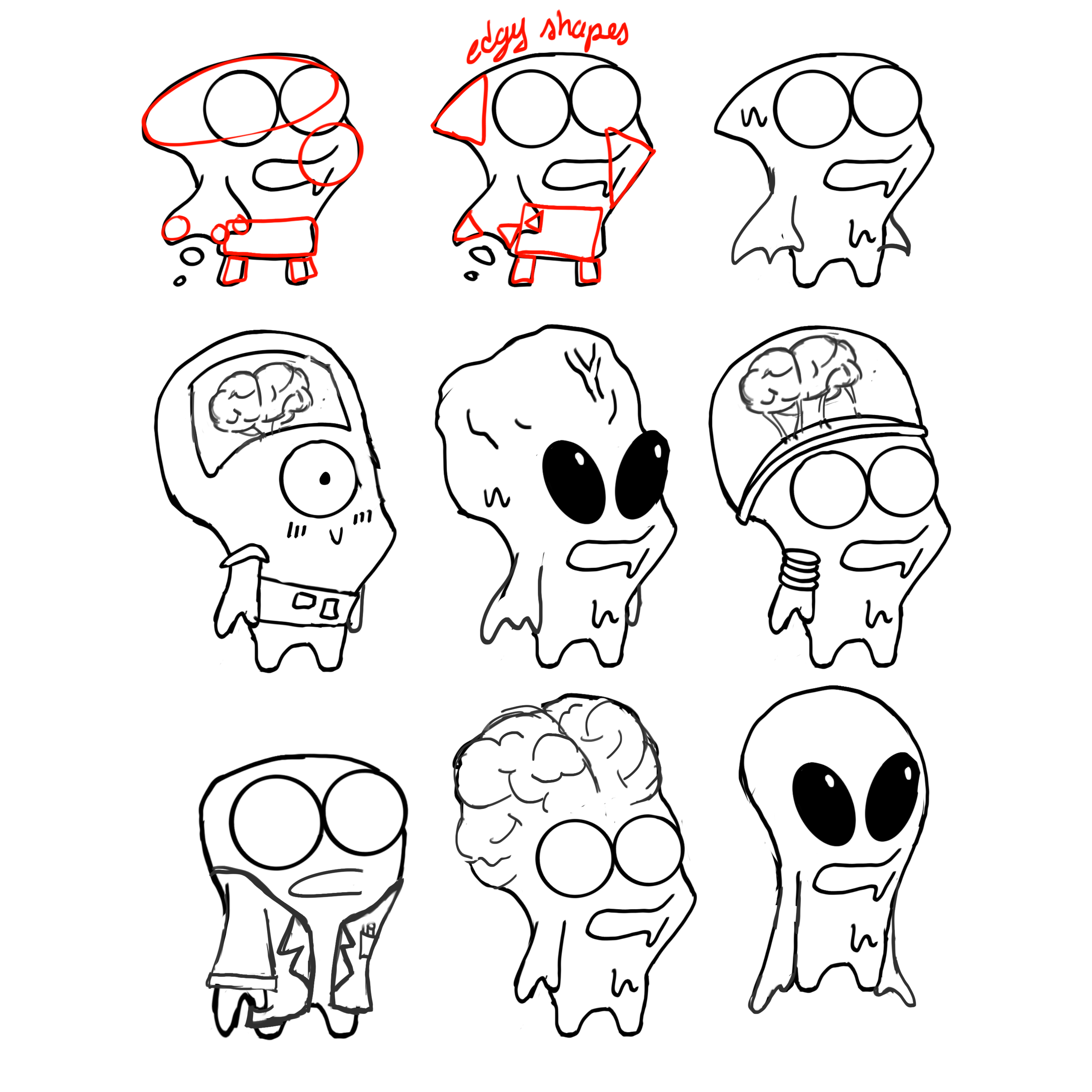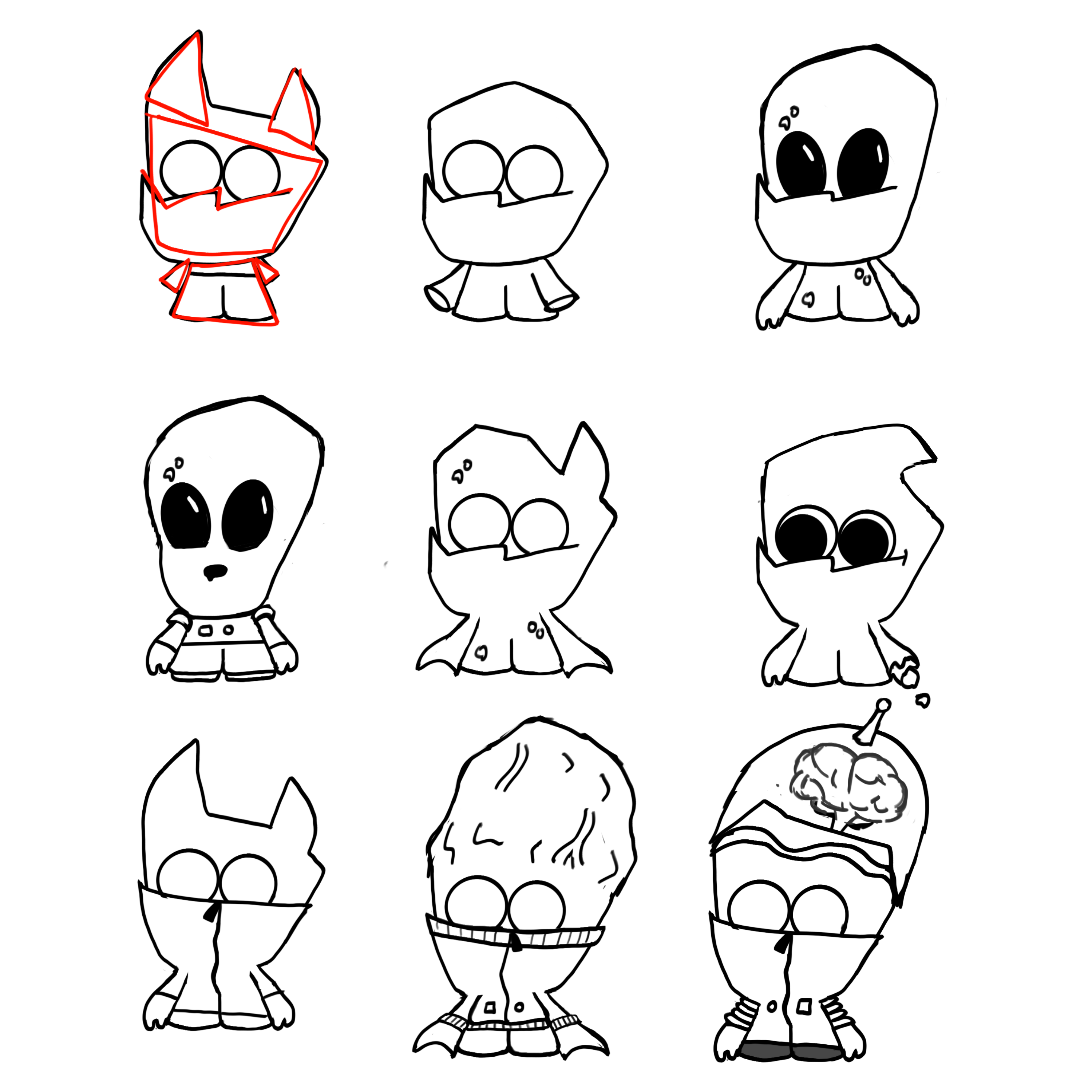 Doors! (sort of)
When entering a room, the player is now locked inside, for now they can walk out, but in the final game they will only be able to open once all the enemies inside are defeated.
Conclusion
That was it for this week, we hope you enjoyed!
Have an awesome day!