---
The "Ghosts" in our game will help Dylan play his newfound instruments and how to attack with them, each ghost has a color and a different type of instrument.
Instruments
Red|Guitar - Blue|Violin - Green|Microphone

Red - | Slash | Smash | Area of Effect |
Blue - | Shoot 1 | Shoot 2 | Piercing Shot |
Green - | Push Back | Push Back | Spinning Push Back |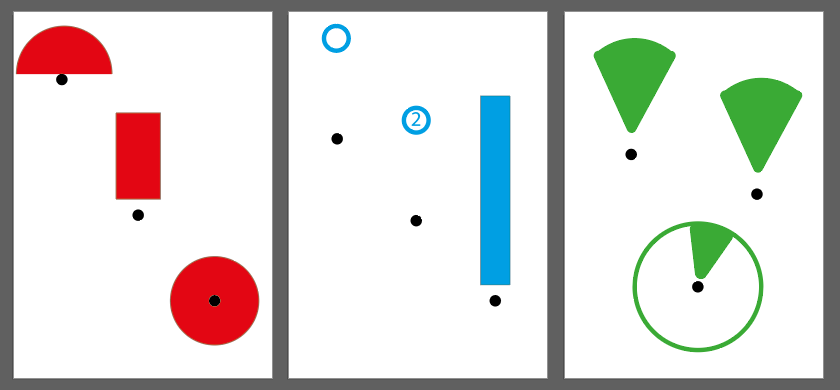 This picture represents how the attacks colliders will look like.
---
We already used some holographic effects to test how it would look when we bring the instruments out of nowhere, these change in color to match the weapon type.
The following animations and models are from Mixamo so that we can produce tests while building our own characters and animations.