It's been awhile since our last update, so we've got a lot to show off in this devblog!
Arms
We no longer have magical control over all the objects! With a lot of work and a camera setup with some animations, we have animations for all of our actions now. The field of view of the close up camera is different from the field of view of what you can see, and it affects the proportions of the arms and weapon. Animations blend nicely, and locomotion animations are also in as well.
Bow & Arrow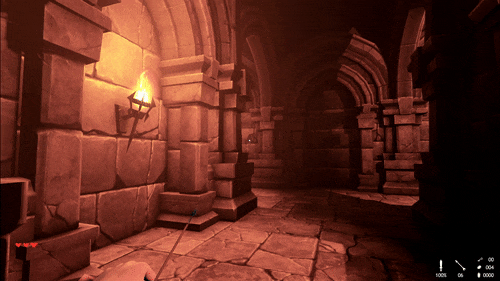 Sword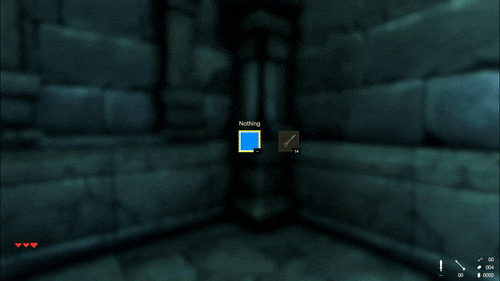 Potions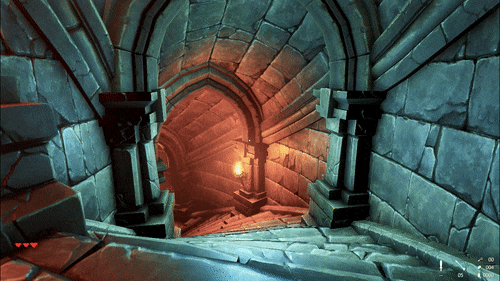 Consumables
A bunch of different items have been added in with varying effects, so give them a try with caution!
Crystals
Our current plans for progression include multiple classes and a way to increase your capabilities as you attempt to escape the dungeon that you're inside. The currency for this is persistent through each playthrough, but there's a catch: the places where you can gain these upgrades are found inside, and not easily obtained. You never know what may be inside every time you play, so look around carefully!
Weapons
Multiple different weapons each with their own model are found all over the place. From enemies dropping the weapons they wield to shops stocking up, it was a bit overwhelming what to do with each weapon. Hence, we decided to add a durability rating to each weapon, and once it hits zero, it's broken and unusable. Of course, there are ways to combat this such as stumbling across a blacksmith, or using specific items, but it adds a bit of excitement and planning that we think is nice.
Platforming
Adding a shadow projector helped keep track of where the player was on the platform, and it didn't affect the performance at all so we kept it.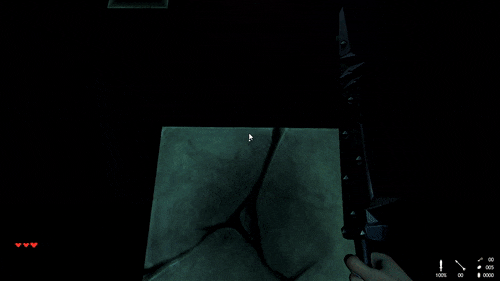 Fighting
Blocking, attacking, dodging and using the environment - the options for combat by the player increased by quite a bit, and so, the enemy AI was upgraded in response! They'll act smarter and dodge certain attacks if it's telegraphed, and their behaviors are different with varying equipment.