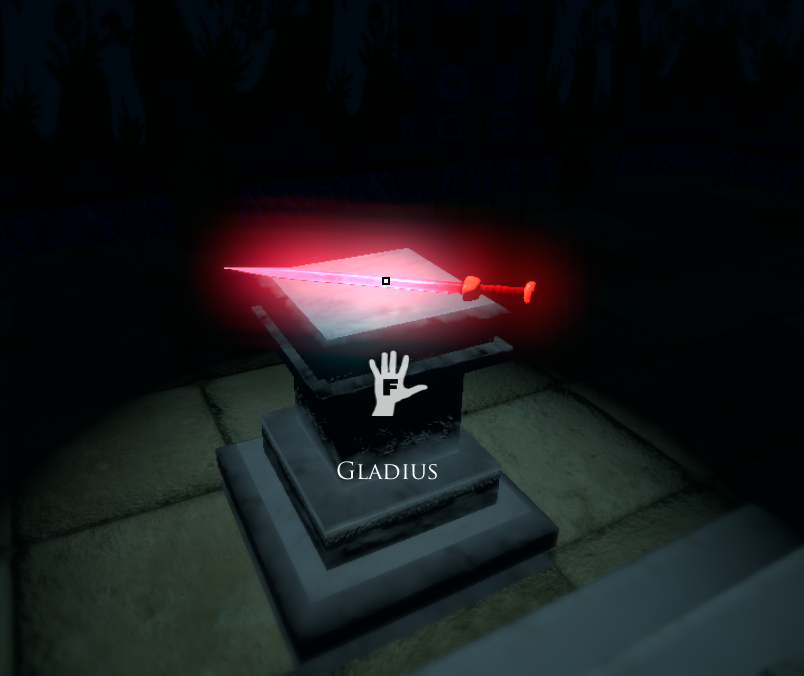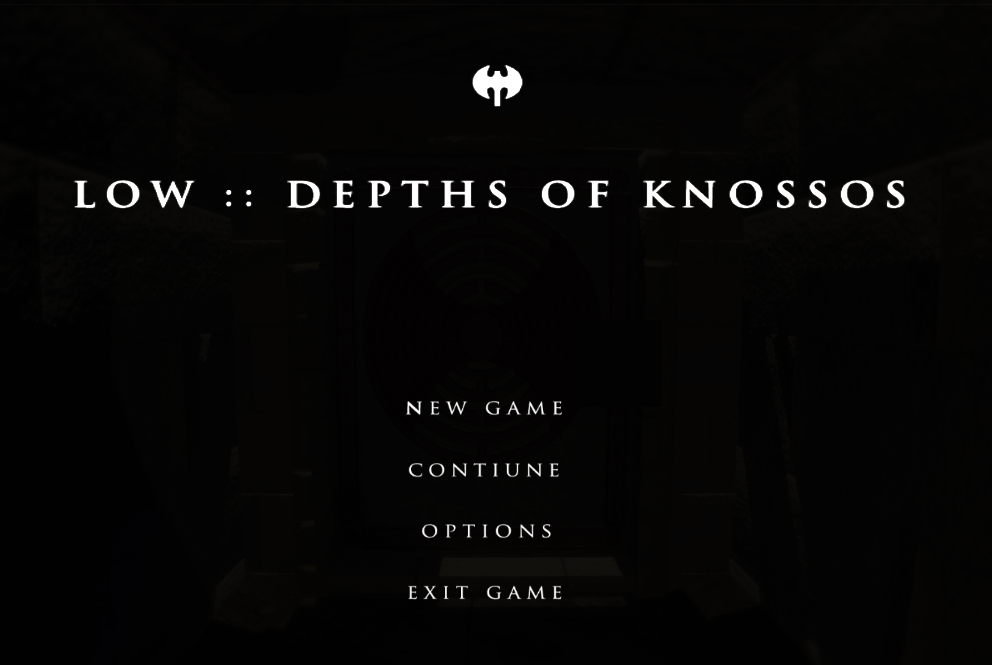 This last week has been many details as I try to polish some of the uglier corners of the labyrinth. Most importantly was an overhaul of GUI and a massive simplification of menu design.
This main menu has a cinematic feel now; a little more like you are entering a 70′s film than a game. Could go further and add film streaks and grain, but perhaps that would be a little heavy handed/cliche for this project.
'Low' began with a "level-up" system; I quickly removed it in interest of simplicity and realism… Now that the game is stronger and playable for longer, I really missed the satisfaction of gaining XP, making a character better as you go… So it's back. The two increasing scores are now "Experience" and "Knowledge". Experience (or XP as the kids are calling it) is gained in combat and survival. These points can be divided when earned into 7 skills, tentatively labeled Strength, Speed, Dexterity, Stealth, Steady-hand, Learning, and Sight. Knowledge is gained by collecting books, scrolls and artifacts. You can divide earned knowledge points into "God-Powers". These are abilities given by selected deities… for example, "Apollo's Light Arrow", an arrow that ignites and lights.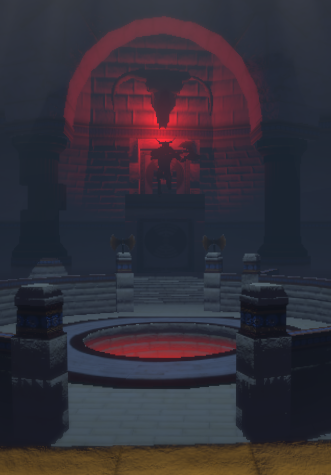 And, of course, 3d modeling and texturing takes a long, long time. Can't show you that pretty stuff, yet.Heard the new Daft Punk album and thought it stunk. Slept on it. Woke up with album in my head, liked it. Slept on it. Final assessment: It's good; but only compared to other major-label releases recently. Can't help but feel that if it was released in the era(s) that it emulates (70s or early 80s) it might not have stood out as it does now. Dunno. I'm no critic. Love those costumes for sure. Next week, more.