First of all, if you haven't checked out the Steam Greenlight page, make sure to stop by.
How do NPCs work?
You can recruit NPCs to protect your castle or help you siege an enemy. For example you can order them to protect your castle when you are offline, no more easy offline raiding by your enemies!
Another option is to have them follow you while you roam the country side. You are able to configure their aggressiveness so when you encounter other players or zombies they will respond accordingly.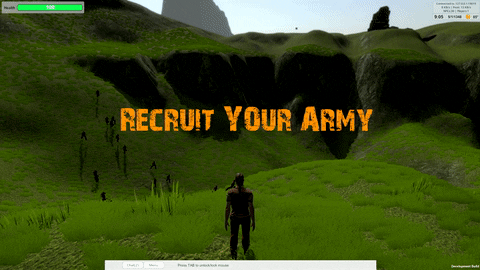 This gif shows the basic square formation following the player.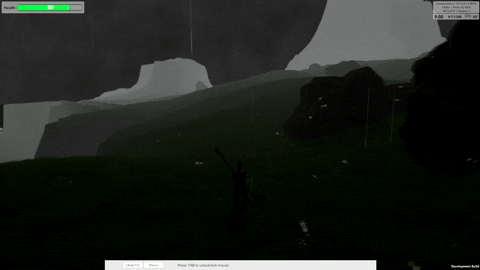 Roaming the countryside with your private army.
NPC Battles
The following shows two groups of NPCs colliding in a battle of 2 players. For now the color of the NPCs corresponds to your faction color, which you can customize. In future you will have to supply the army uniform to your men.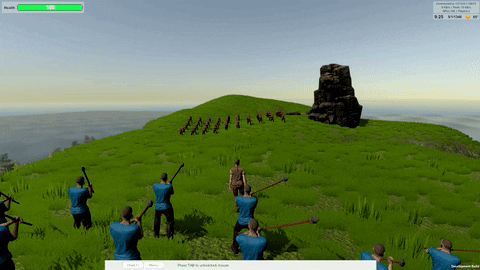 You will be able to craft different weapons for your NPCs in order to make them stronger.
To hire and maintain NPCs you will also need suitable housing such as barracks and food and water to keep the army supplied. Money will also play a role, which will be discussed in a future Devblog which focuses on the Economy.
Network Impact
The following still from the above gif.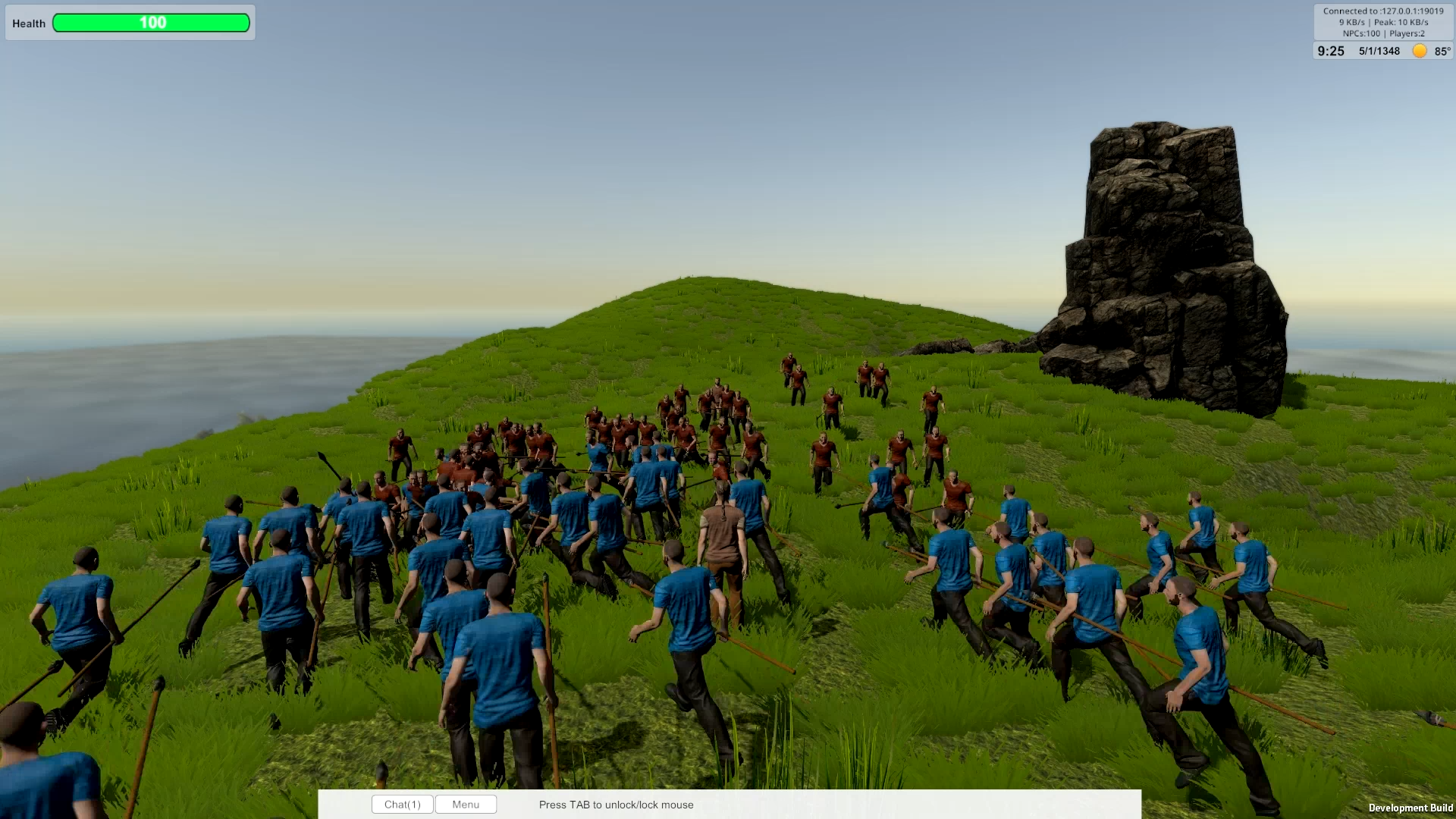 As you can see there are some stats in the top right corner which show the current server connection information.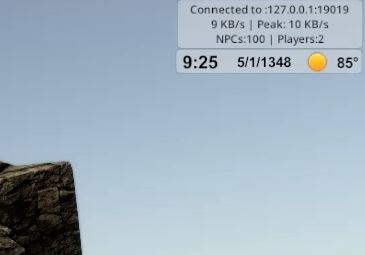 This is the image magnified. As you can see there are 100 NPCs (50 vs 50) and 2 connected players. The downstream is 9 KB/s (with a peak of 10KB/s) which is really low for a battle of 100 Entities. This is possible through the custom networking solution, which is written specifically for this game. I might go into more detail in a future Devblog if there is interest (especially from other Devs).
Thanks for reading and feel free to leave a comment,
Sunspear