Level Design Top View
---
First, we created an Adobe Illustrator file where we would do the top view of our game, with most of the ideas we had so far, we decided to start the planning with an accurate scale, meaning that it already has the proper sizes to start the block-out in Unreal Engine 4.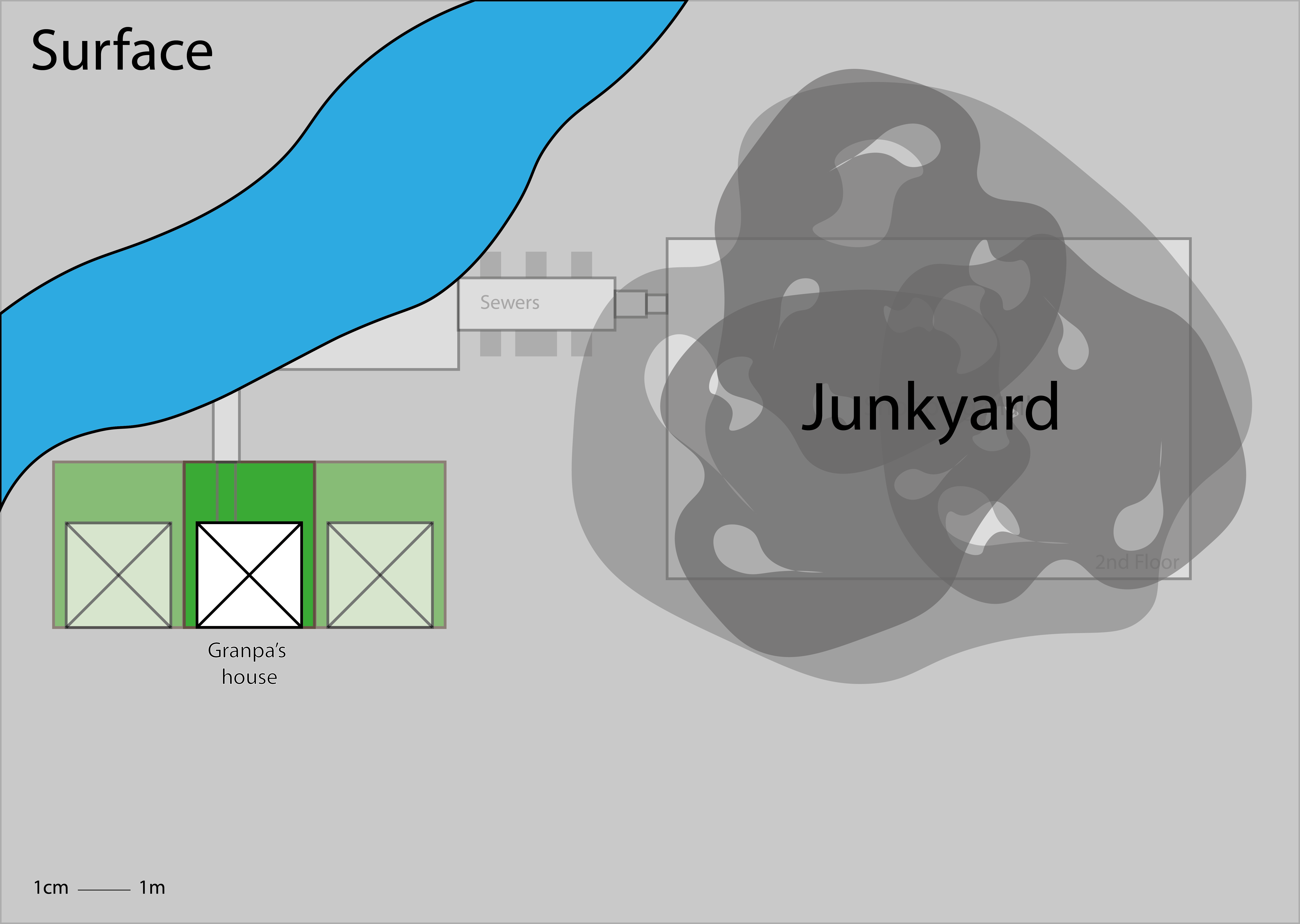 We planned to make an exploration area, this being the house itself, where the player will have to interact with some items that will help him unveil the story of the game.
---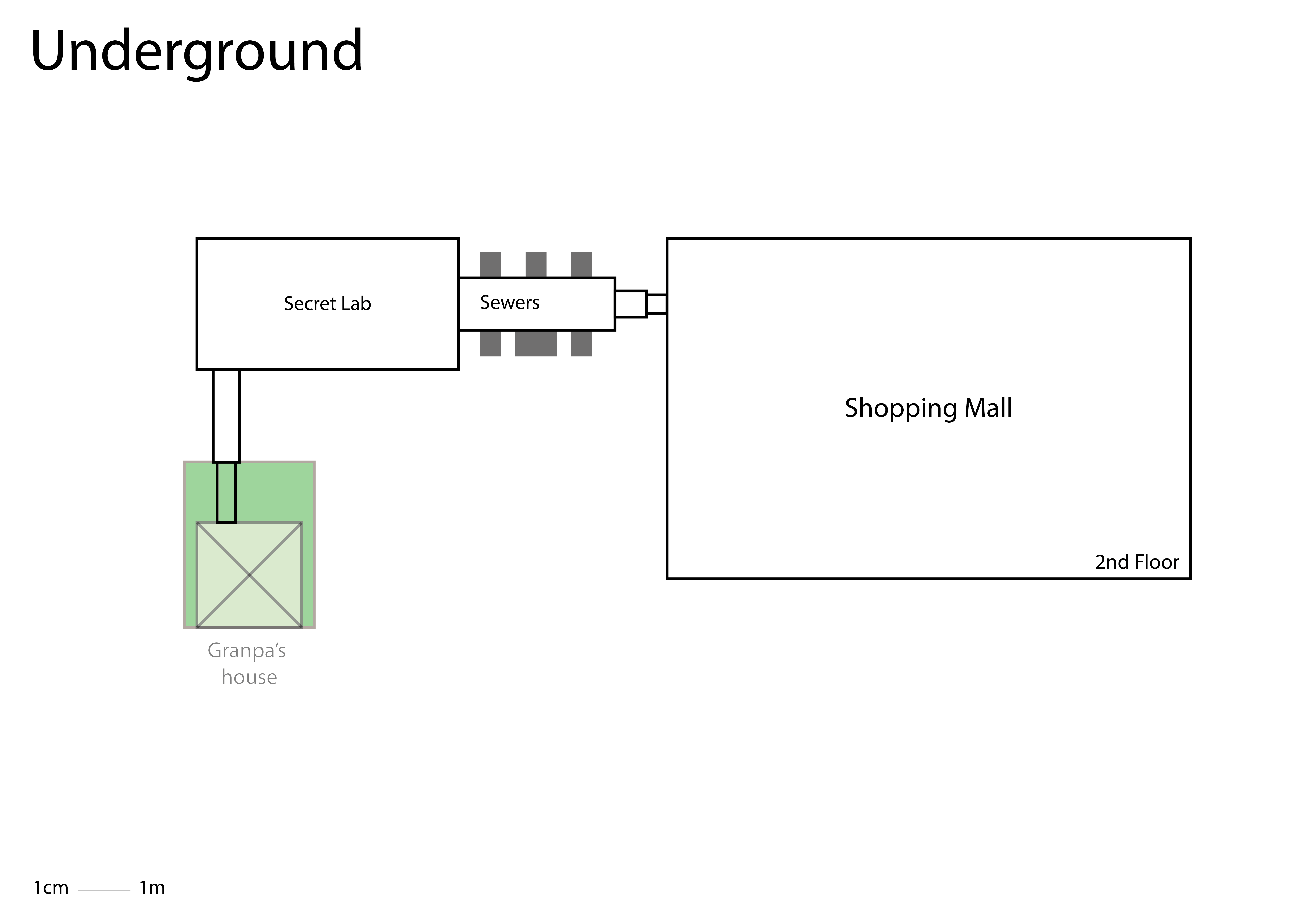 After that, the player will go underground where the secret lab is, and interact with the headsets, which will give him a new perspective with music in his life.
Then at the Sewers, he will fight some enemies attracted to the musical thoughts he is having, but we will let you know more about this part once we conclude the narrative.
---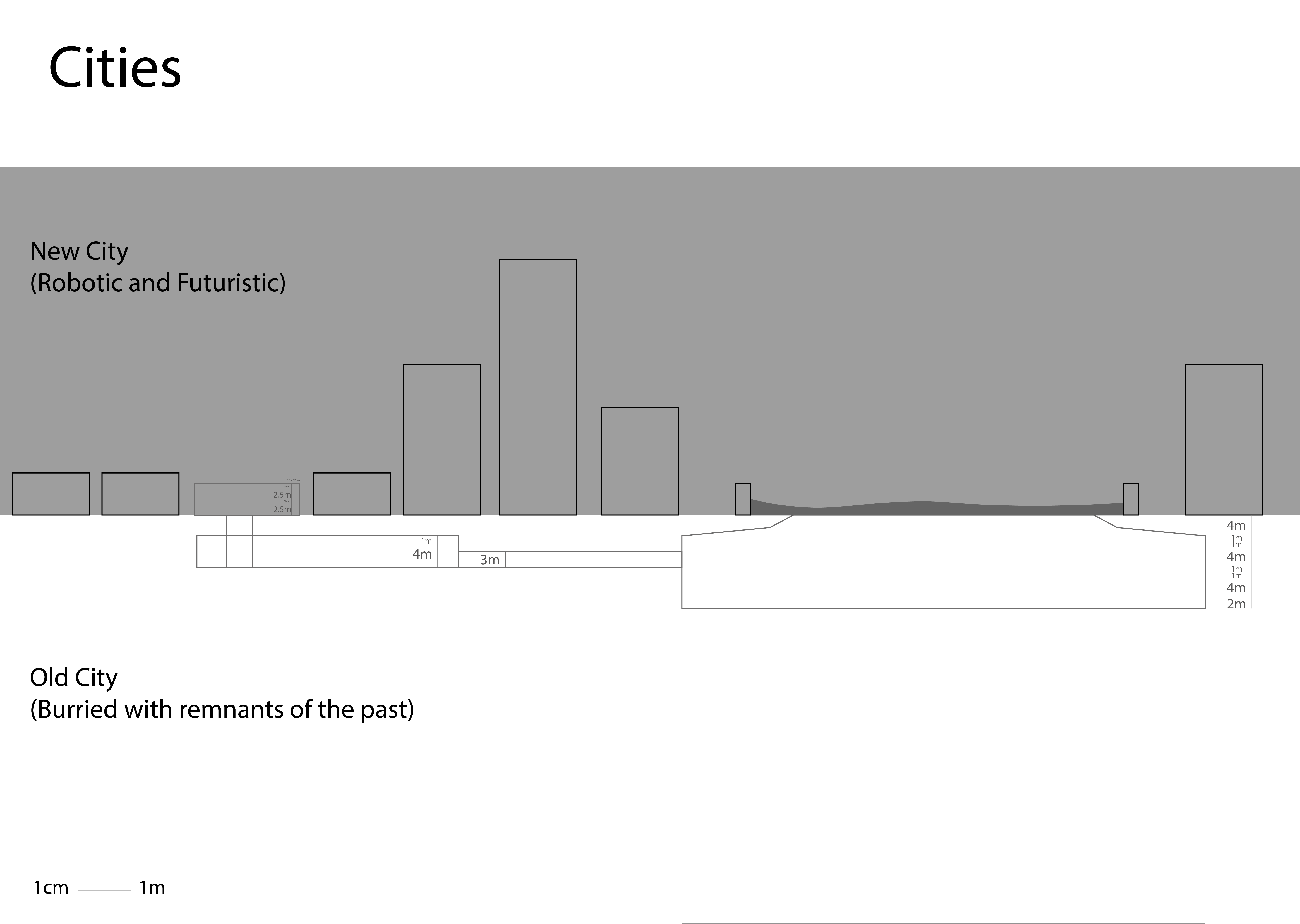 Since this is in the future we decided that a new civilization was built right above the old, meaning that remnants of the past still linger underground.
---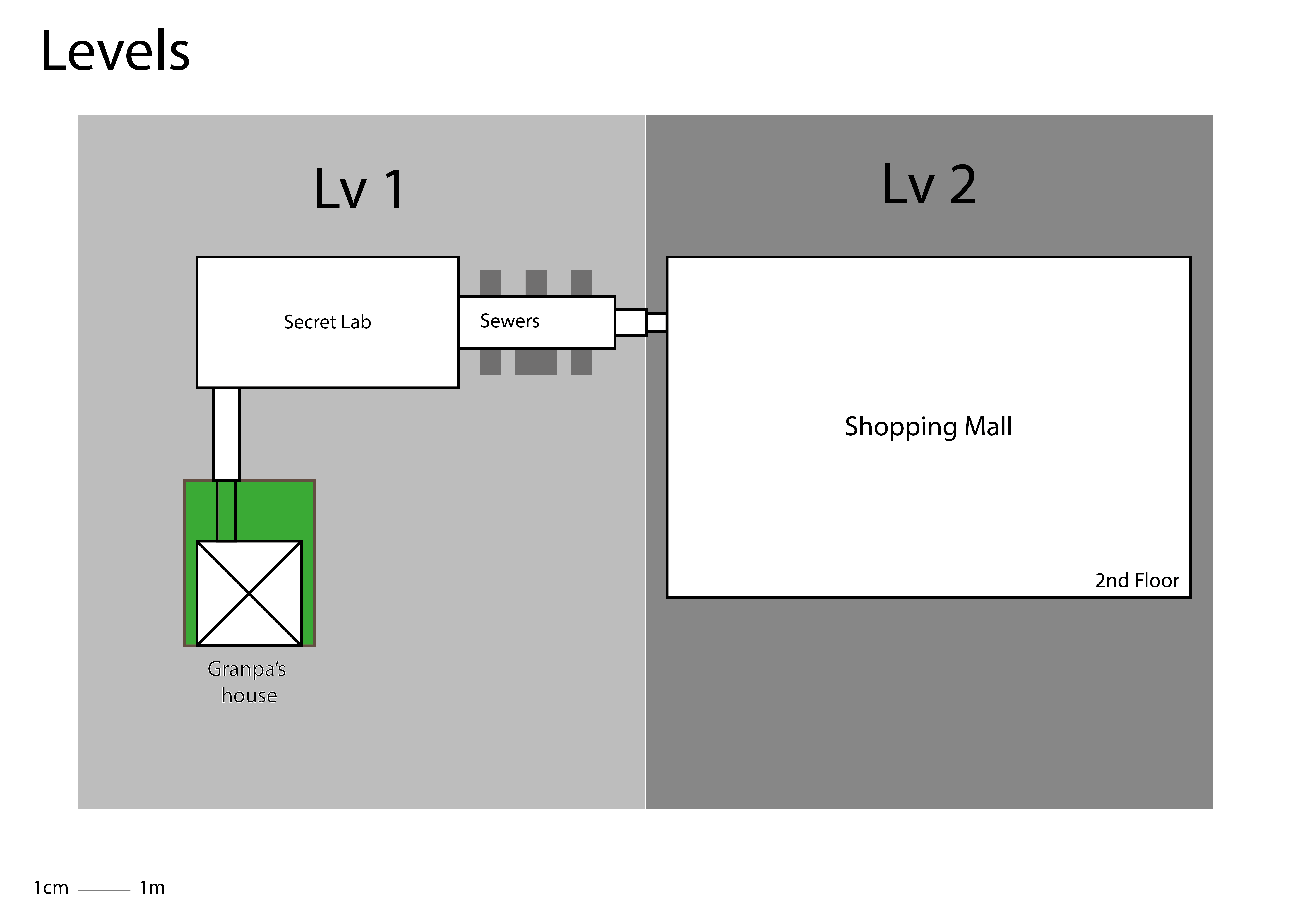 We decided to create an area where there is an old shopping mall, one of the remnants of the past, in this shopping mall the player will arrive inside a music shop on the 2nd Floor and he will have to continue his escape from his enemies.
---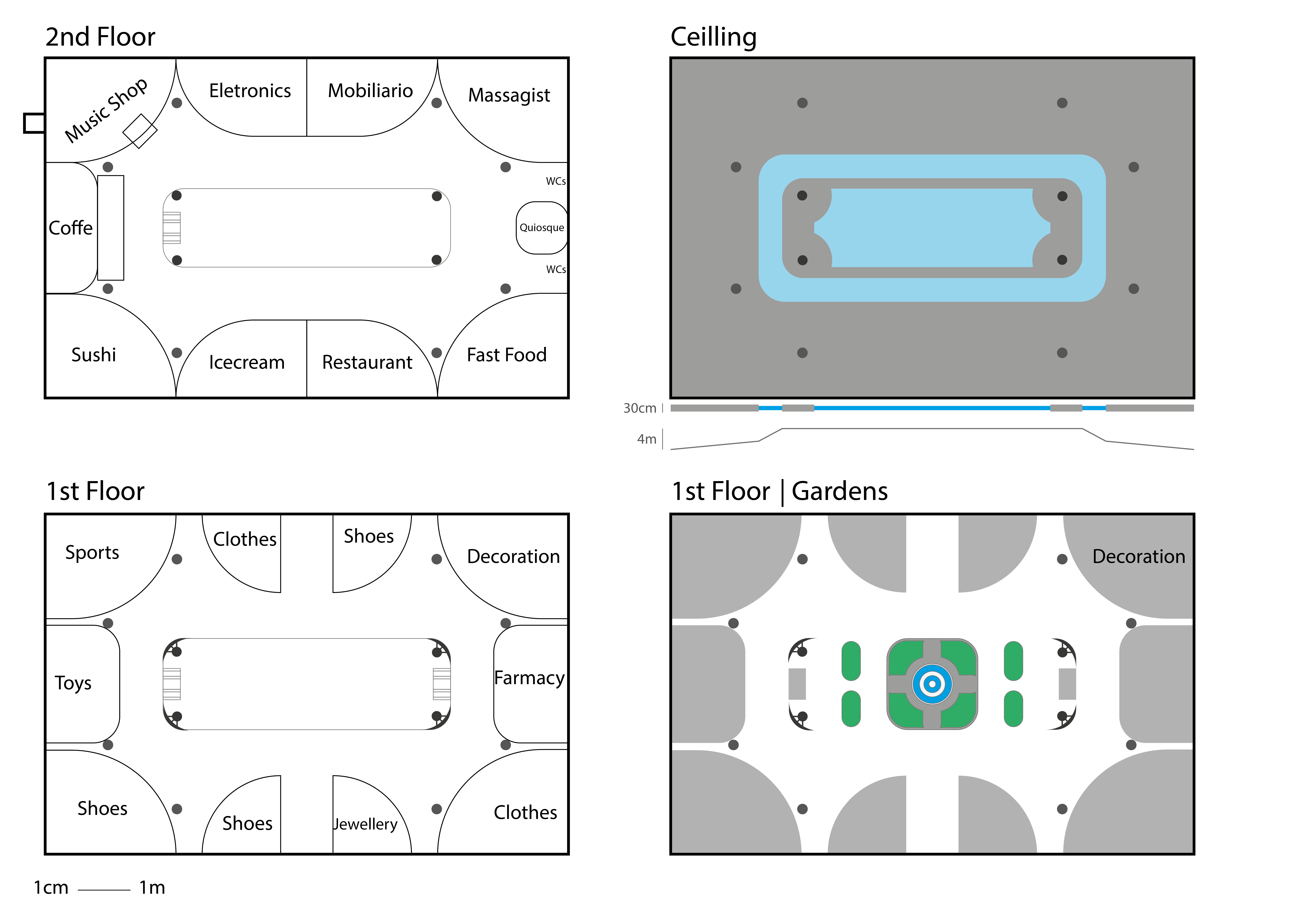 The Shopping Mall will have 2 floors and the player will have to go through both of them.
On the 1st floor near the gardens is where we planned the big fight with the boss.
And after that, we will finish the vertical slice of the game.
---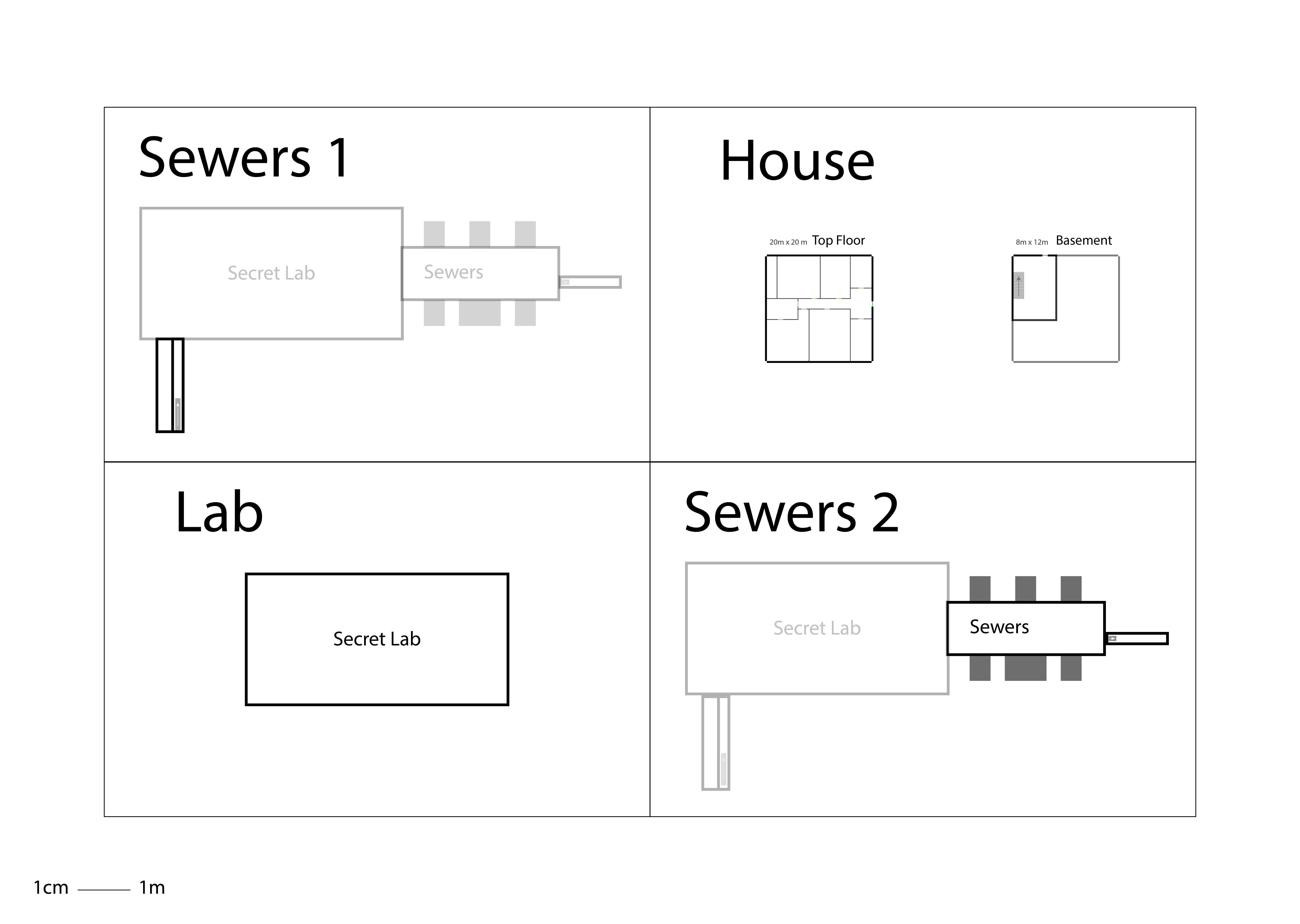 We already started adjusting the sizes while we build the block-out.
Block-Out Sneek Peek
---