June 17:


Really getting into the meat and potatoes of development now, and I've been pretty fortunate that there hasn't been any major hangups yet. If things keep up, we're still looking at about a year total development cycle. Might even be able to work out one of those under budget, ahead of schedule deals.

Sometimes it seems like the biggest thing working against you is yourself, though. For instance, take a look at my desktop: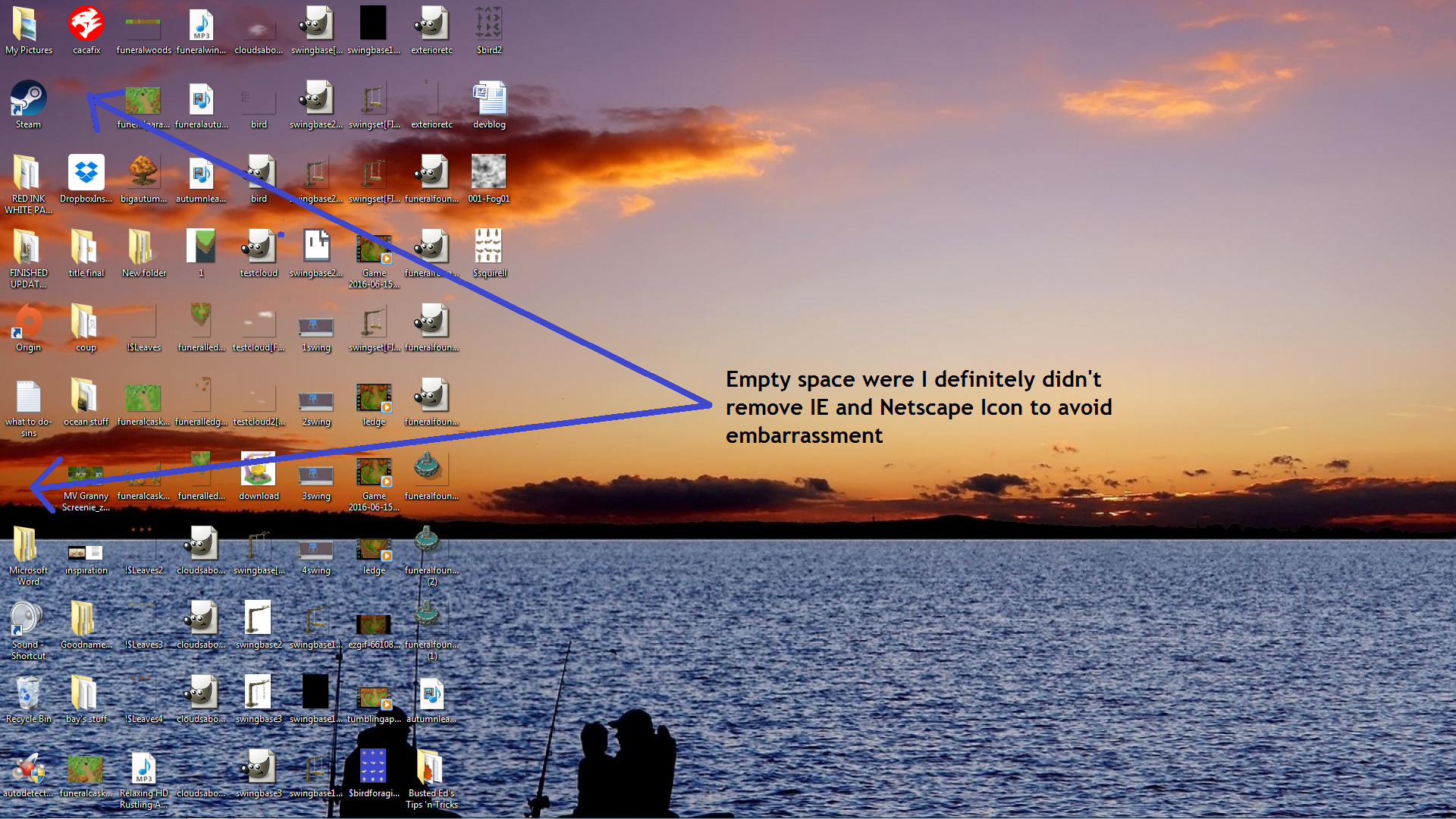 Generic background? Check.Tons of disorganized documents on the desktop that make absolutely no sense to me already? Check. Steadfastly refusing to upgrade to windows 10 because I am bizarrely paranoid of anything released for free from a major OS developer? Check.

I'm not really sure how that relates, but I guess what I'm getting at is sometimes I feel as if I may be what the kids call a tad too ocd. Constantly backing up, saving, taking notes, never deleting anything. Before you know it, you're questioning the worth of backups and notes for laters because you're wasting so much time just doing them. But then you get tired at 4 in the morning and accidentally transfer and replace that one file that you REALLY didn't want replaced and it took 8 hrs of work, and alas, you're glad you did.

Also notepad. Notepad works too:



Keep an eye out on twitter and indiedb. Just uploaded some new stuff, and maybe some more is coming. Have a forum over at indiedb now too.

Have a great day, everyone!
-BC