Hello,
The team had been working on improving the level design for the game through the past few weeks and finally got to what might be the very final version of it, for that we thought that it would be a good idea to show the whole process that took us to achieve what we ended up with.
First Version
This version was worked on at the very first stage of development when the team had a completely different idea of what would be the game, but it was still part of the process, that's why we decided to still include it in this blog.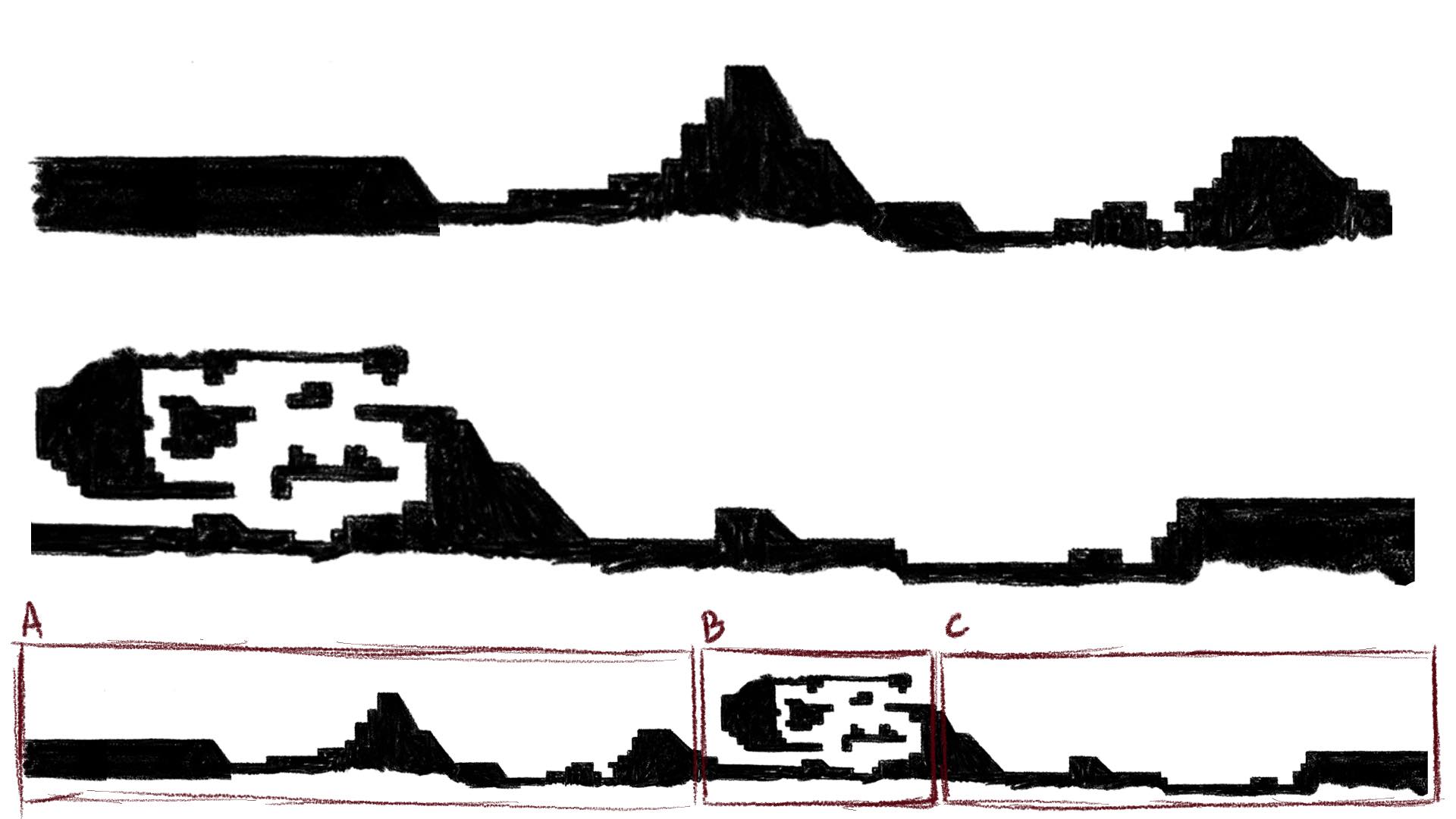 After every sketch we decided to built the level in Unity to get a better idea of proportion as well as to see if everything works, to further improve those little areas that need a bit more of attention and work.

Since this was the very first idea for the level design, it was also when we started getting a few ideas for some puzzles that would be around the map, for the player to interact with, although this ones didn't got to be more than just a few rough sketches and some side notes.


Second Version
This version is the first approach that we tried for our current game idea, in which we decided to divide the level in individual rooms, which would later be separated scenes when getting everything in unity,we wanted to get something to be a bit more like a metroidvania game.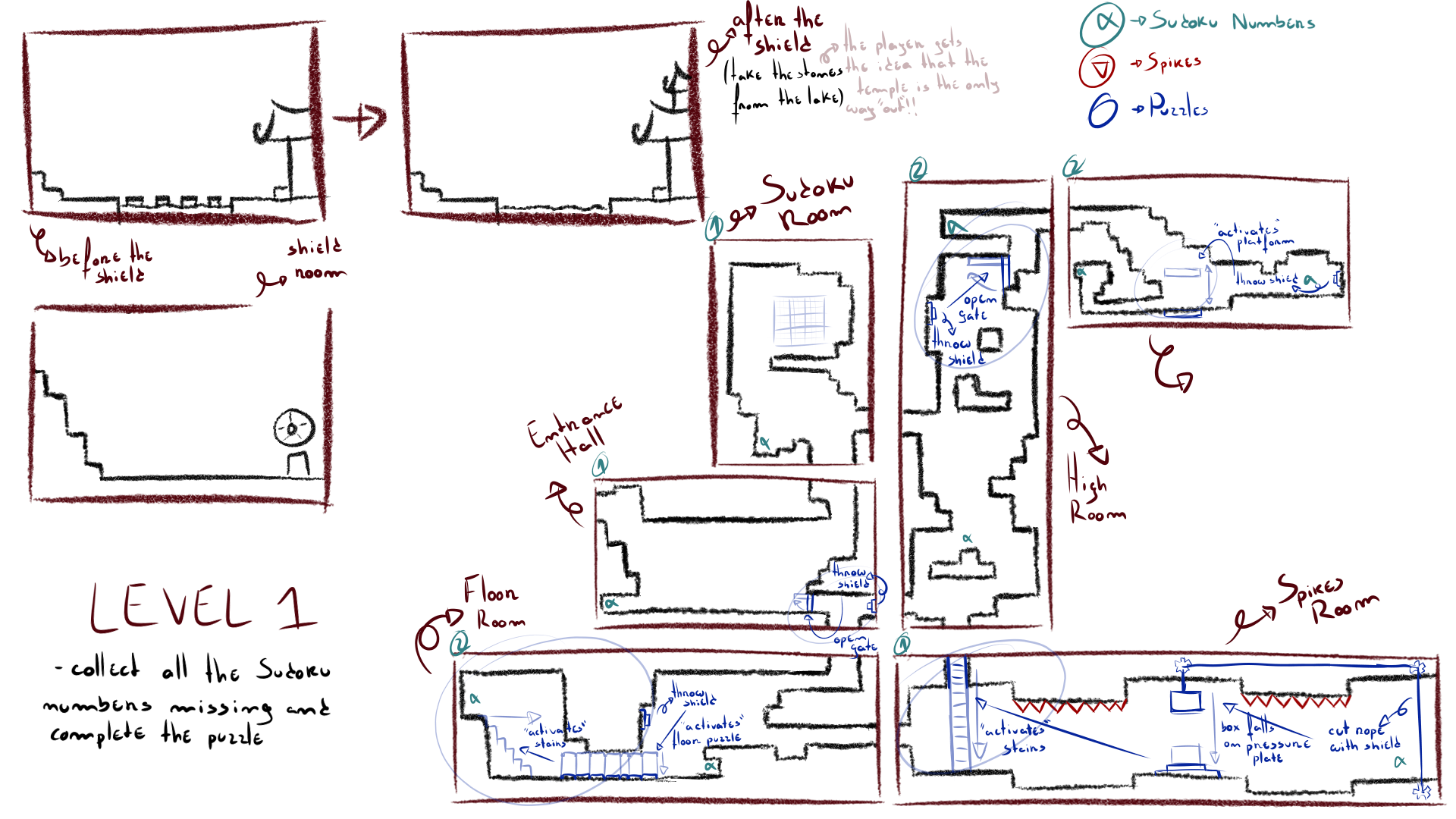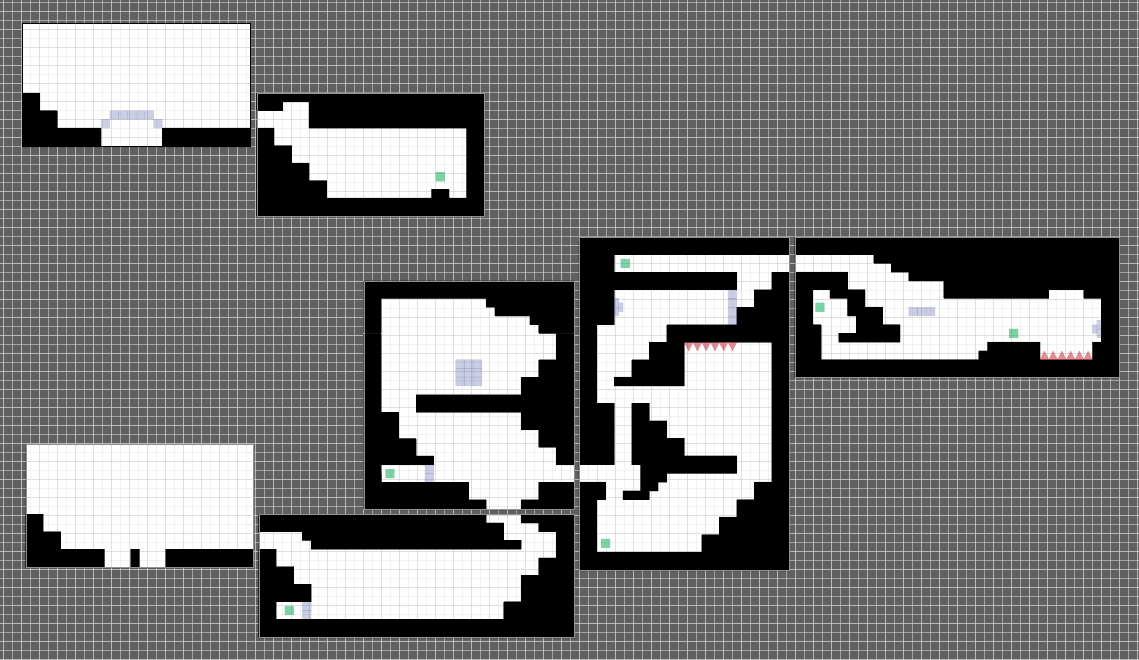 Third Version
Since the team wasn't satisfied with the overall look and approach of the level outcome of the second version we worked on improving it, we did not build it from scratch, since it's mostly what we originally had, but with a new displacement and some other refinements.



Final Version
Although this version might look really similar to the previous one there were a lot of changes and improvements along the way, there were a lot of minor changes, as well as some major ones, including a few ceilings that got higher and others that needed to get lower and also added a lot more ramps, that in the final version in the game will be stairs, we only decided to represent them as ramps in this phase since it was easier for the team to get the idea of how it might look in the hand.


Feel free to follow the progress in our Game Dev Blog, or Twitter (Twitter.com)!