The concept for the android is complete and soon we will have a 3D version of him. But for now, take a look at our hero in 2D!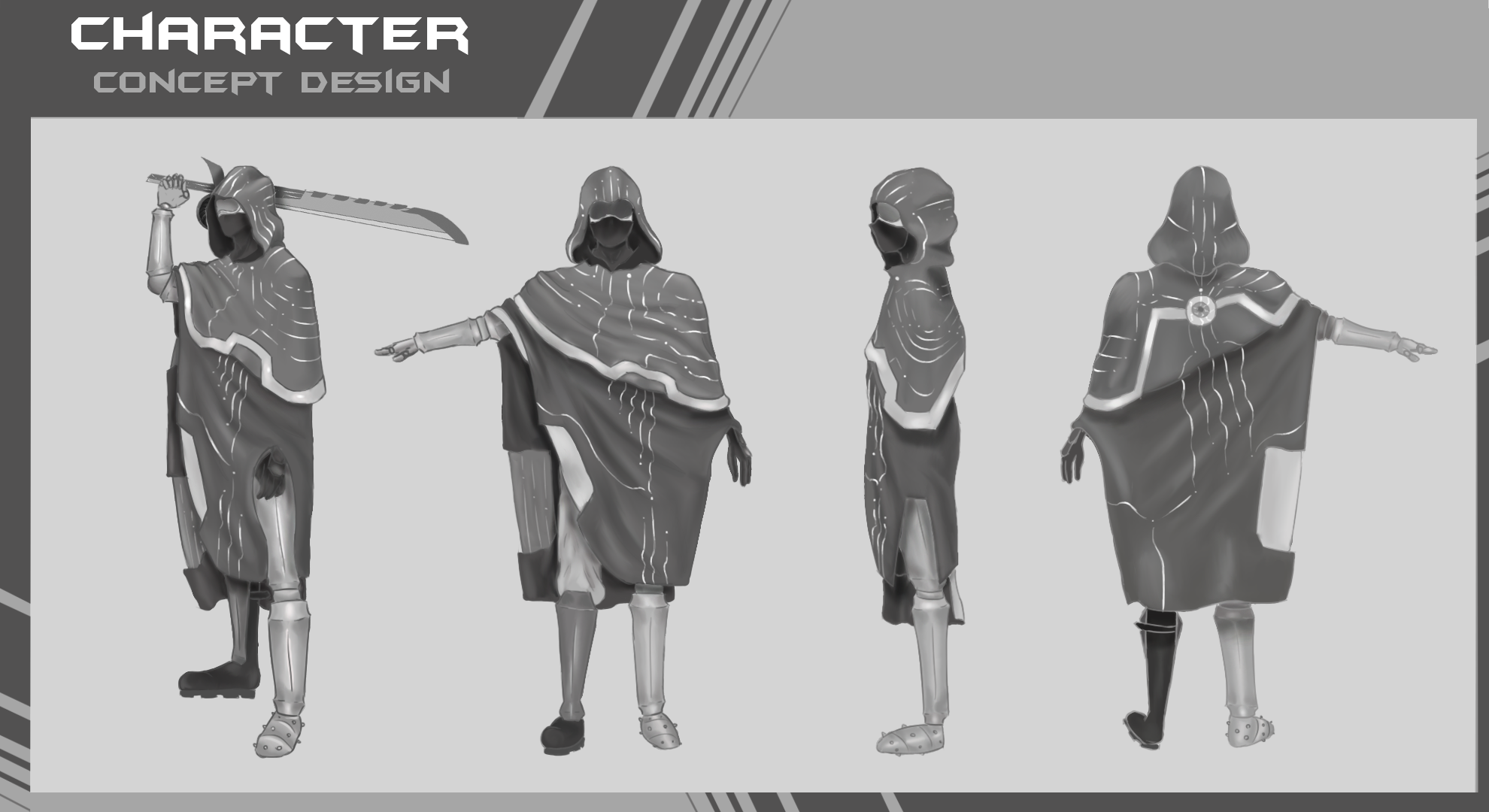 His chassis is made out of hardened steel and his internals come from the best technology humans have created.
He carries a deadly titanium sword infused with the rarest metals astronauts found in space.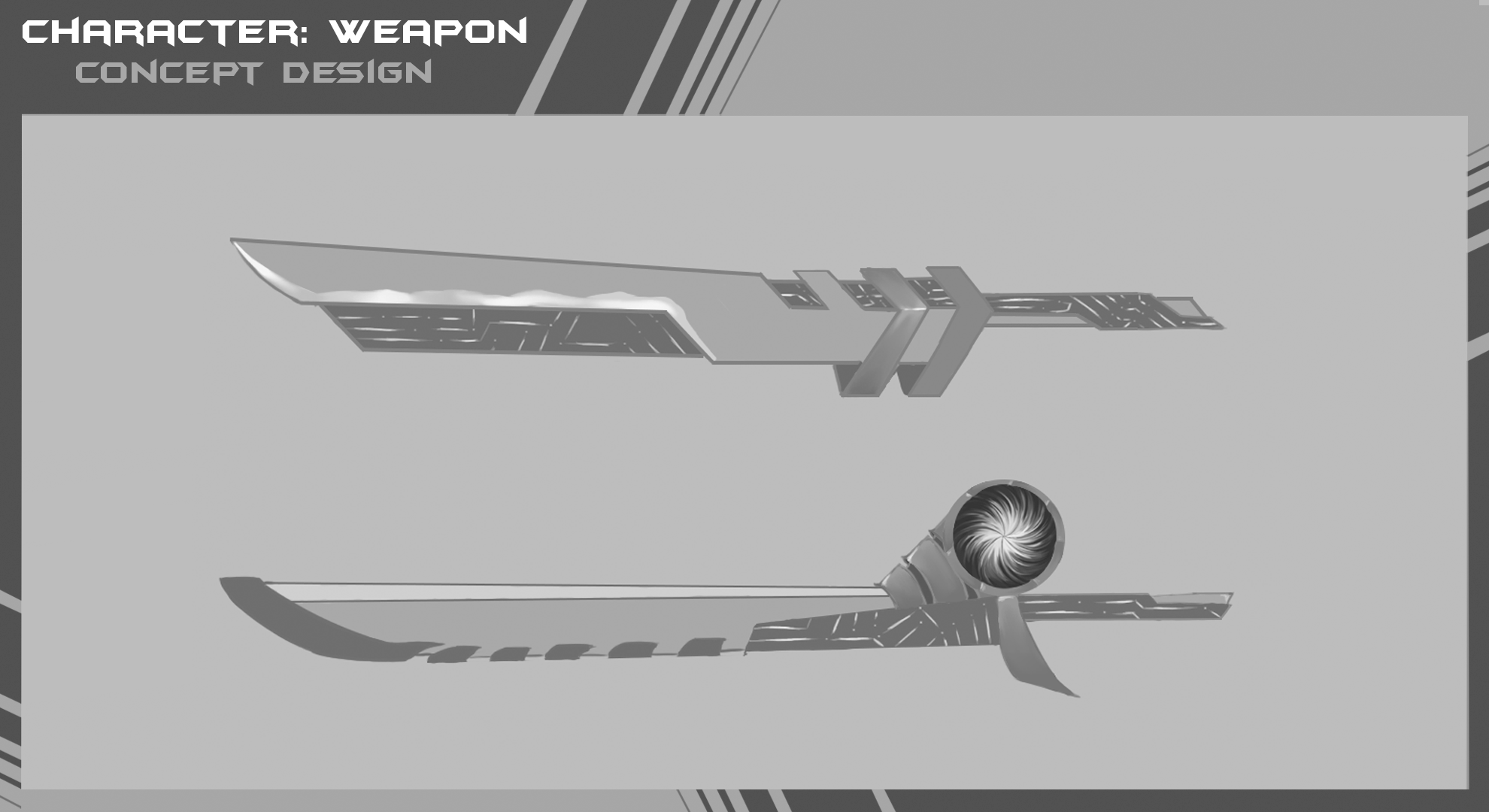 All his movements and attacks are fueled with a energy core, located at the back of his cape.
The robots that served the space colony are now wrecking havoc! There are two types of enemies: one chases his prey and strikes with his pointy arms. The other attacks from afar with his modified arm.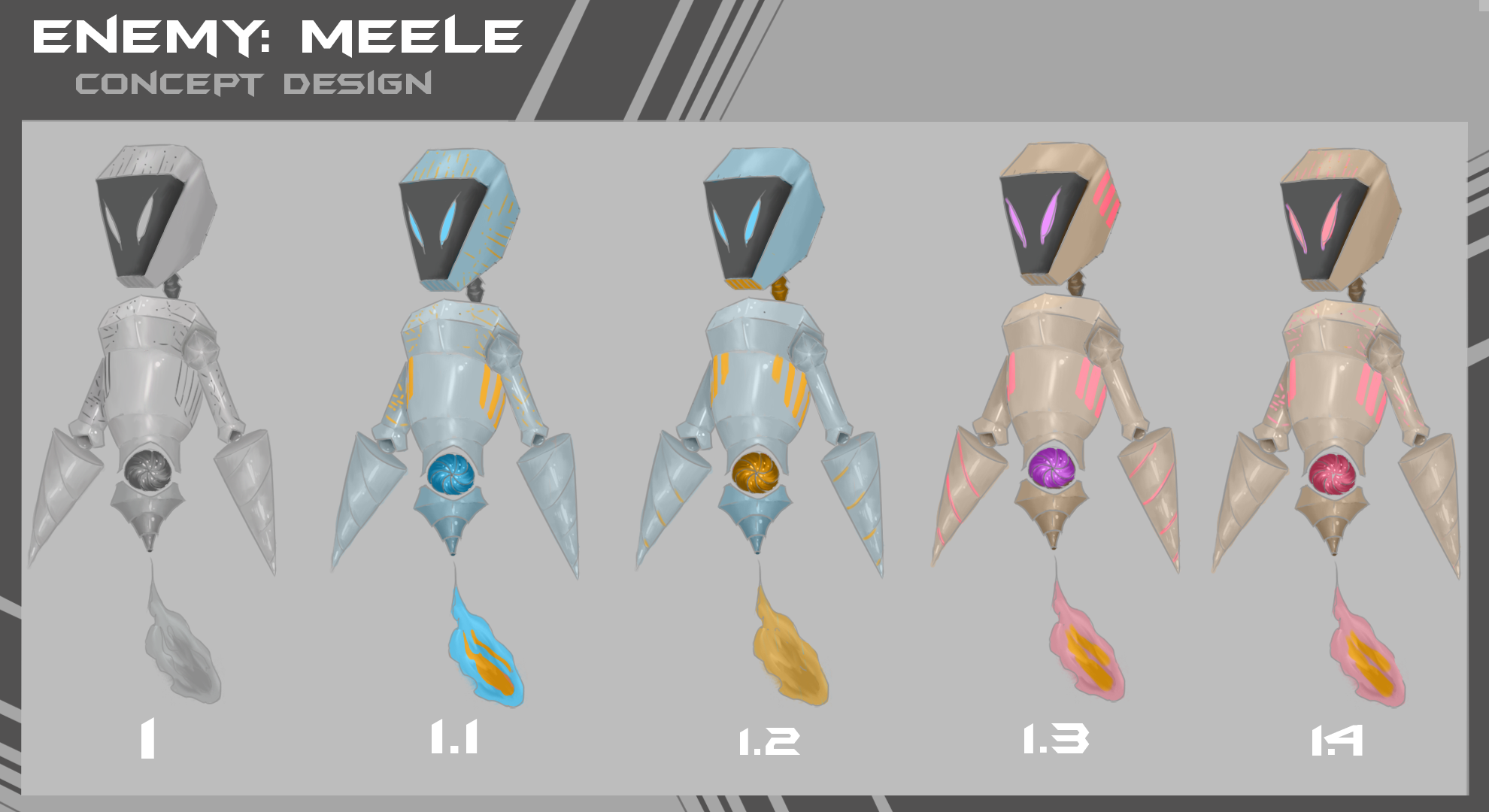 These robots are also fueled with a energy core: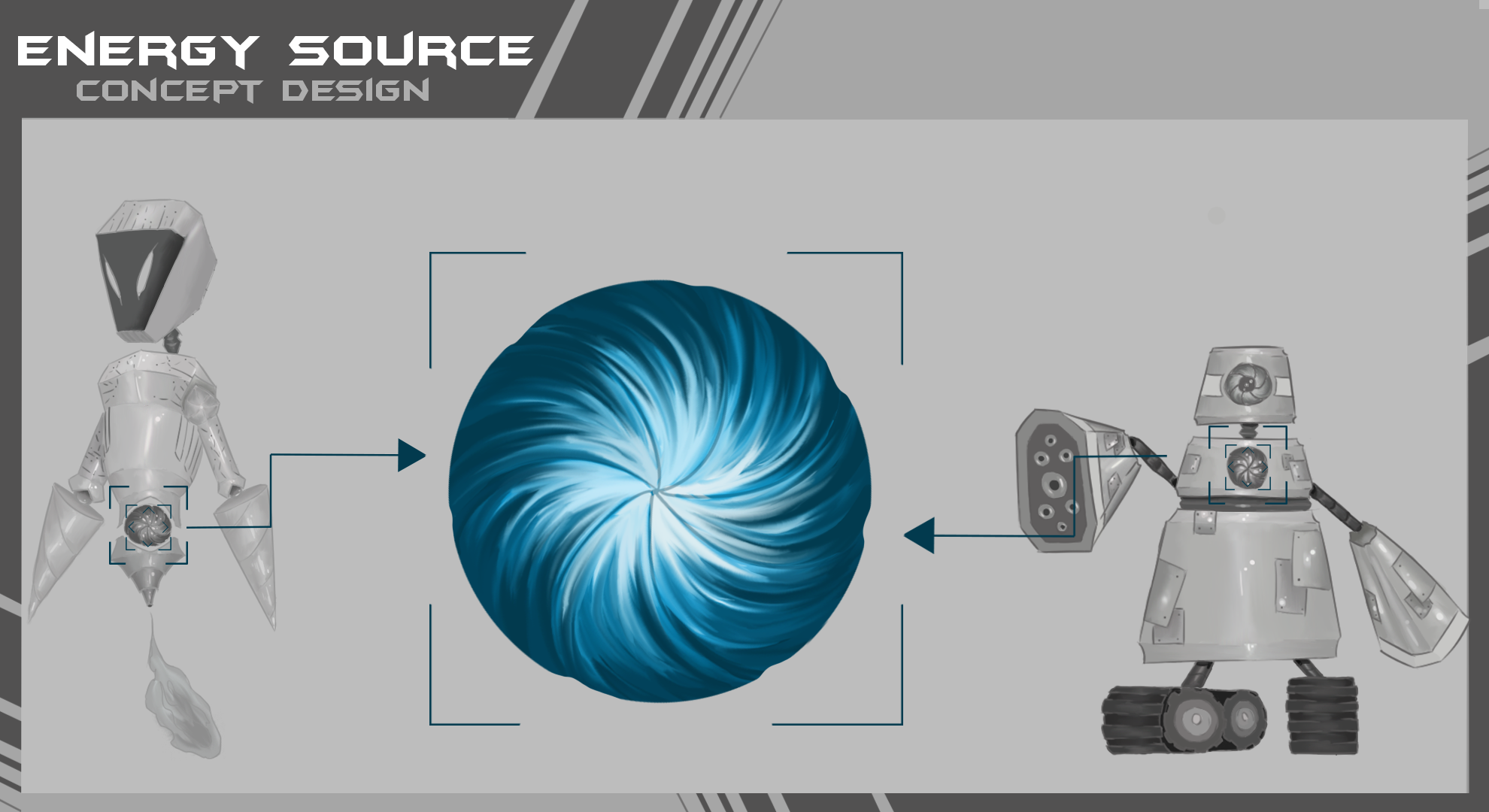 What do you think of the design? Comment your opinions, we love to ear your feedback!
We also wanted to show you a sneak peek of the first area of our game: the garage where the android was built!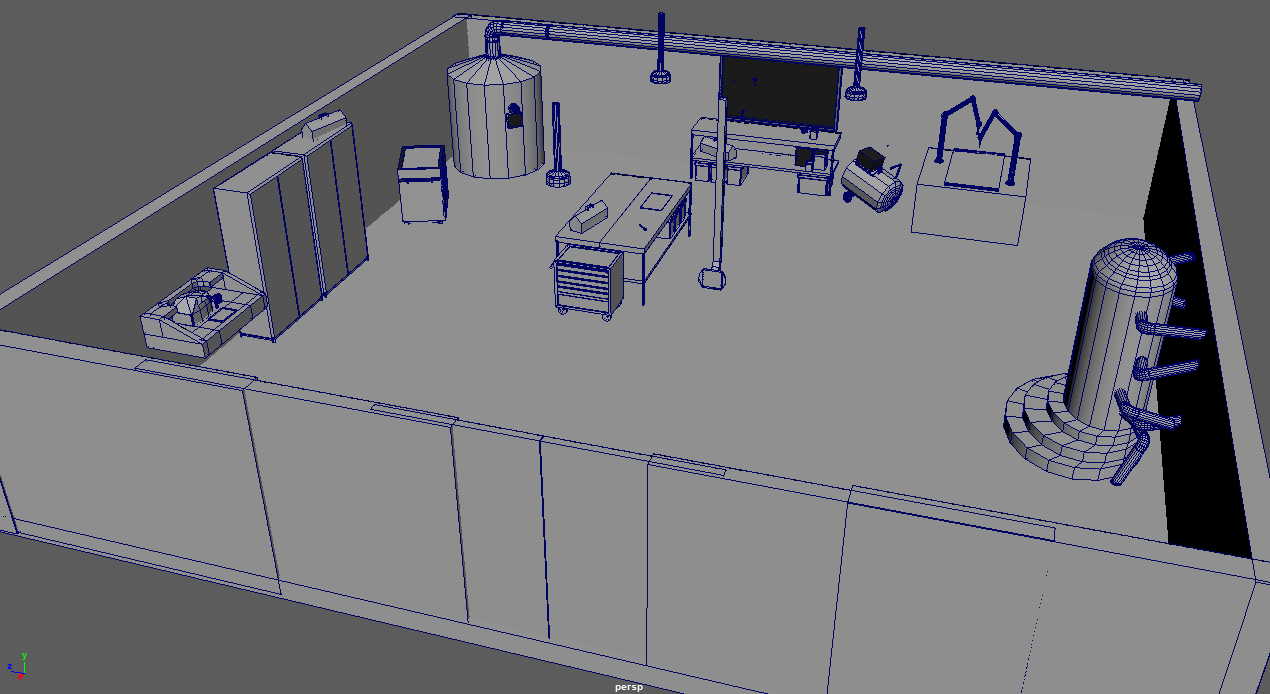 Next week we will come back with more!