Welcome back Medielers!
The intention of Mediepolys is to show my passion in 3D modelling, animation, programming and gaming, so let's start!!

What kind of videogame is Mediepoly?
· Is a mixing of game types I love: Open World, Survival and Sandbox.
· It is set in a mysthical medieval age, where you will find some kind of monster that live through and fight against you.
· You have your main character, which are highly recommended to survived in a kingdom or a village. This choice have consequences in the game experience. You can also choose to be a nomad player, and live with your friends searching for adventures
· There will be enemies, a part from the monsters, that will fight against you to conquer your land and make your character his slave.
- You will have to choose a job from a bunch of them. Those are diveded in 3 groups: Basic, Advanced and Corrupted. The basic is for extracting the raw materials to work later on in the advanced jobs, so you should combine the basic and the advance to make a powerfull combination. The corrupted one is intended for gain more experience, but it has some risks doing a corrupted job, because you could go to the prison, if you get caugt by the guard of a kingdom.

Basics: Woodcutter, Miner, Livestocker, Farmer.
Advanced: Carpenter, Tailor, Blacksmith, Cook, Medic, Hunter, Alchemist, Builder, Carrier, Inkeeper, Guard.
Corrupted: Drug Dealer, Extortionist, Engineer, Thief, Mercenary.
Each job has some unique feature, so the king of a kingdom, has to decide which players wants in his kingdom, or the mayor of a village in his village.
Yes, you heard right, if you reach a certain level, you would have the possibility to regin your own kingdom or village, its your choice. And of course, the game change a little bit, because you will have some more control in your land, and more headache to keep your kingdom/village alive against the dangers of Mediepolys.
Let's show some kind of raw materials you can get in Mediepolys.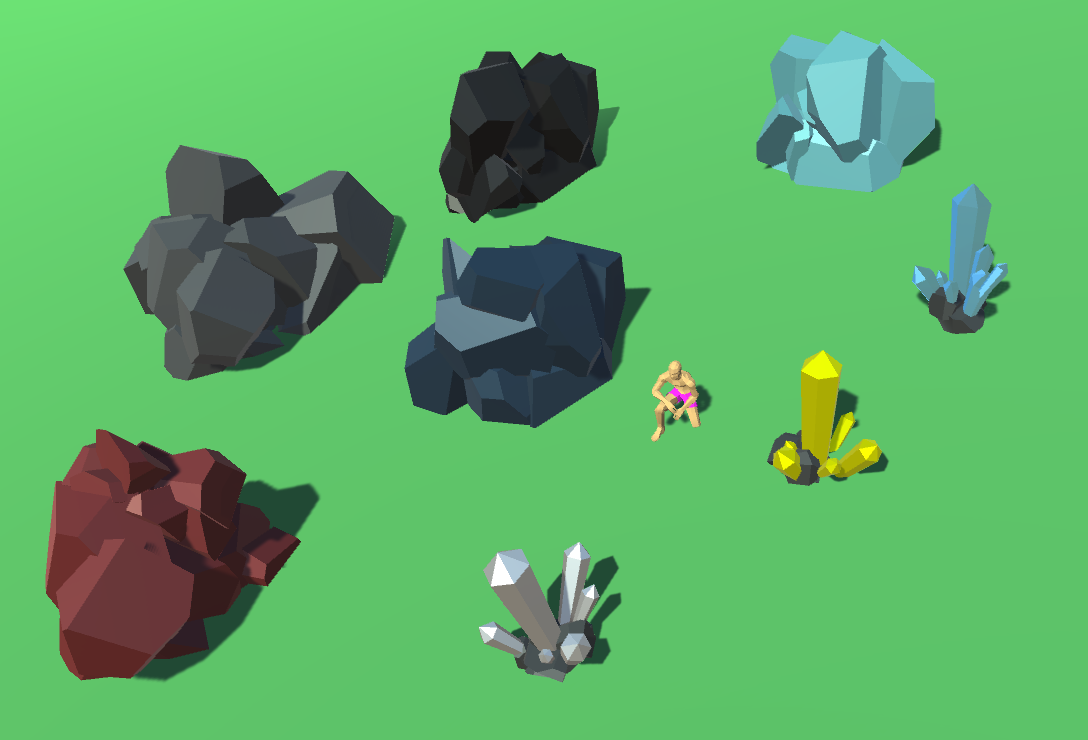 From the worst to the best material, in general terms: Granite, Carbo, Bronze Ore, Iron Ore, Steel Ore, Silver Ore, Gold Ore and Diamond. Exists more materials to collect, you will be able to know them walking throug the world.
When the miner collect the raw material, it has the properties at the time they were extracted.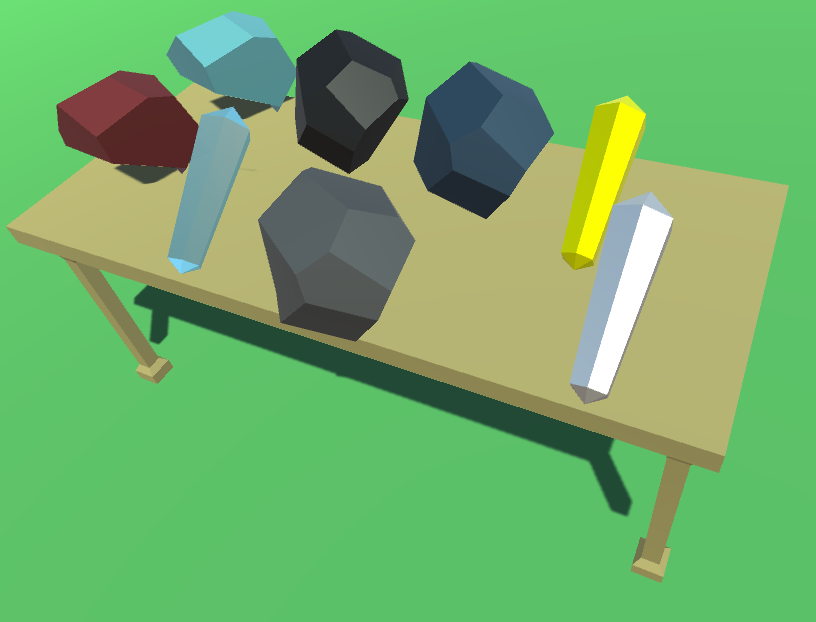 This basic job, miner, has the hability to refine the extracted material and make it better increasing the attributes of those objects you want to create, this is how those raw materials will look once refined: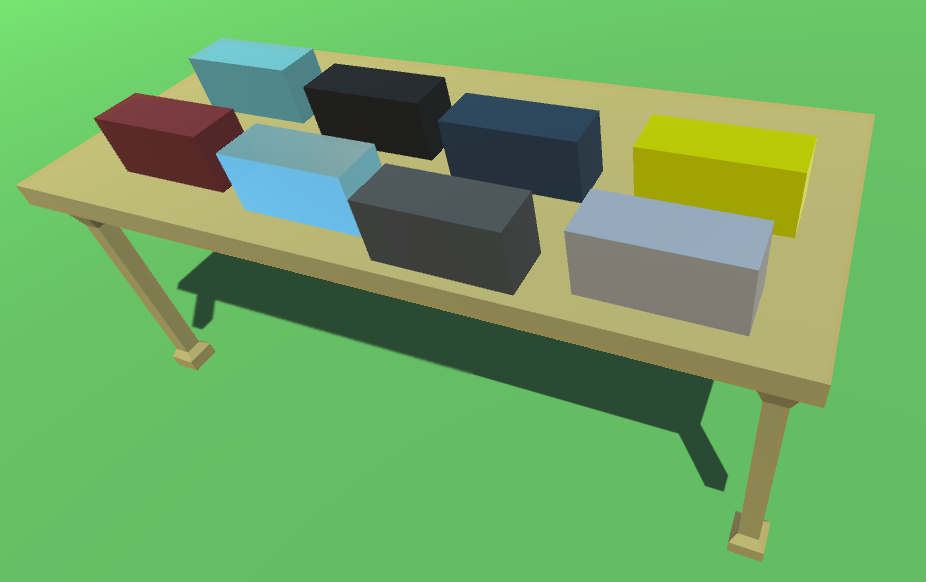 If you choose the Miner as a Basic Job, you will have the chance to get any of these minerals through the world, obviously, each material has its own properties that change the statics of a weapon, an armour, or even furniture... yes you're right, a golden chair is possible to be made if you get the materials, and the right jobs to make it.
So every player has to be in touch with others to get his house, make a bed to sleep, take care of sheeps in order to get the wool for the trouser, or the jacket when the winter comes... Get the idea? If don't, no worries are allowed, because this devblog is for make them desapear.
We will go further through the jobs in the next Devblogs! Don't missed it!
See you soon Medielers!