B Deck Areas
It feels like you need only blink and a whole week has gone by these days. I've been hard at work cutting out wall panels for the VIP Lounge (which has actually been a right pain), in addition to fleshing out some of B Deck's back rooms.
This is the floorplan of B Deck's aft-section, with the rooms from left to right being - VIP Bathroom, Bathroom Corridor, Lounge Storeroom, VIP Galley, Galley Stores. The large open area is the floor area of the VIP Lounge itself.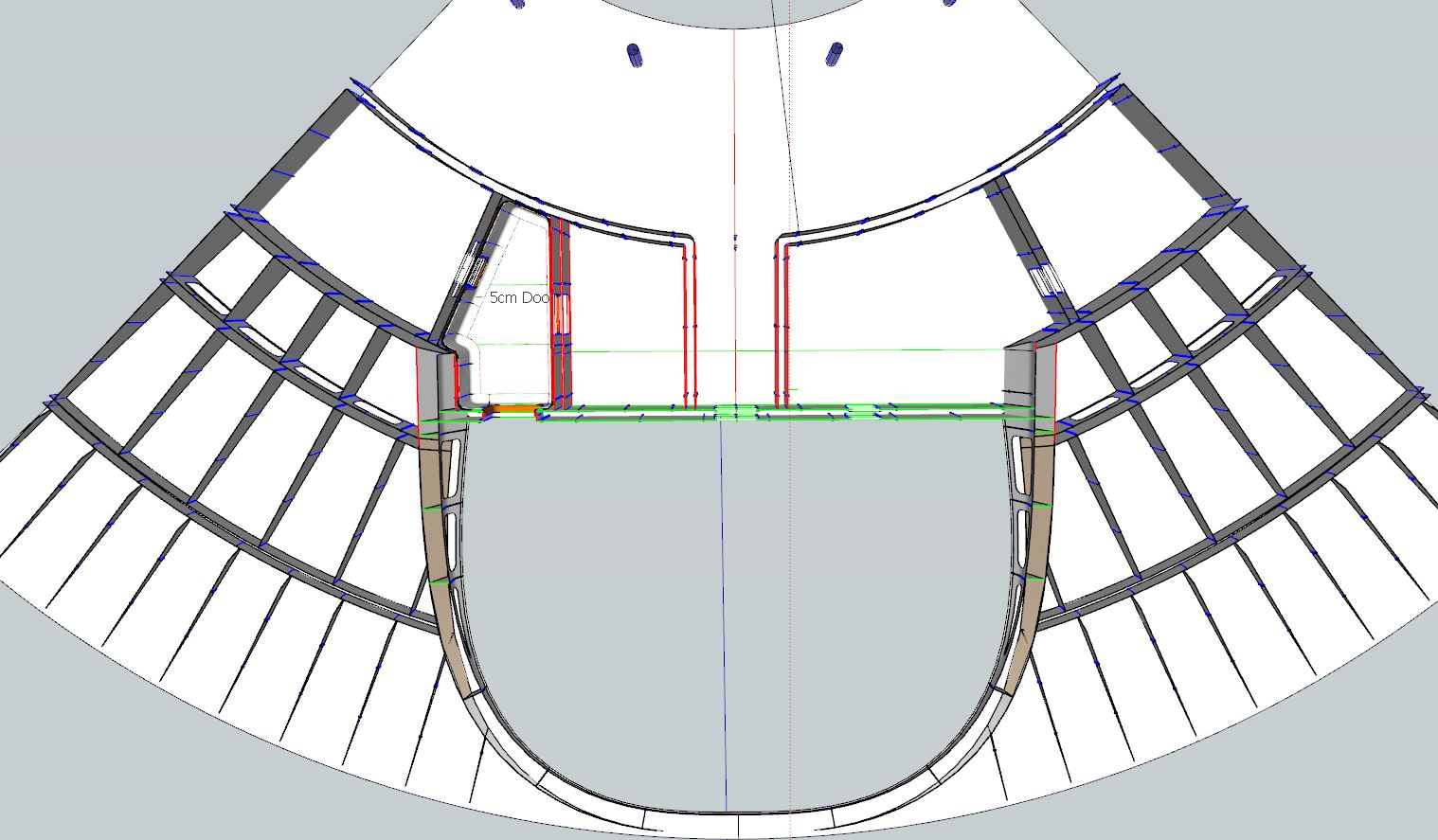 I've set up a livestream for backers to watch me develop the game in real-time, and actually, I've found it's keeping me engaged and on task a lot more. I can't just alt+tab and check the news or something because the stream is pretty much 24/7 until it times out. This extra focus enabled me to make a lot of progress on the Bathroom Corridor today, and actually, I've now been streaming for some 15 hours straight lol. (discord.gg/eDSQvpgdUX)
I'm really liking the shape of this area. It's much more visually interesting than the usual boxy rooms.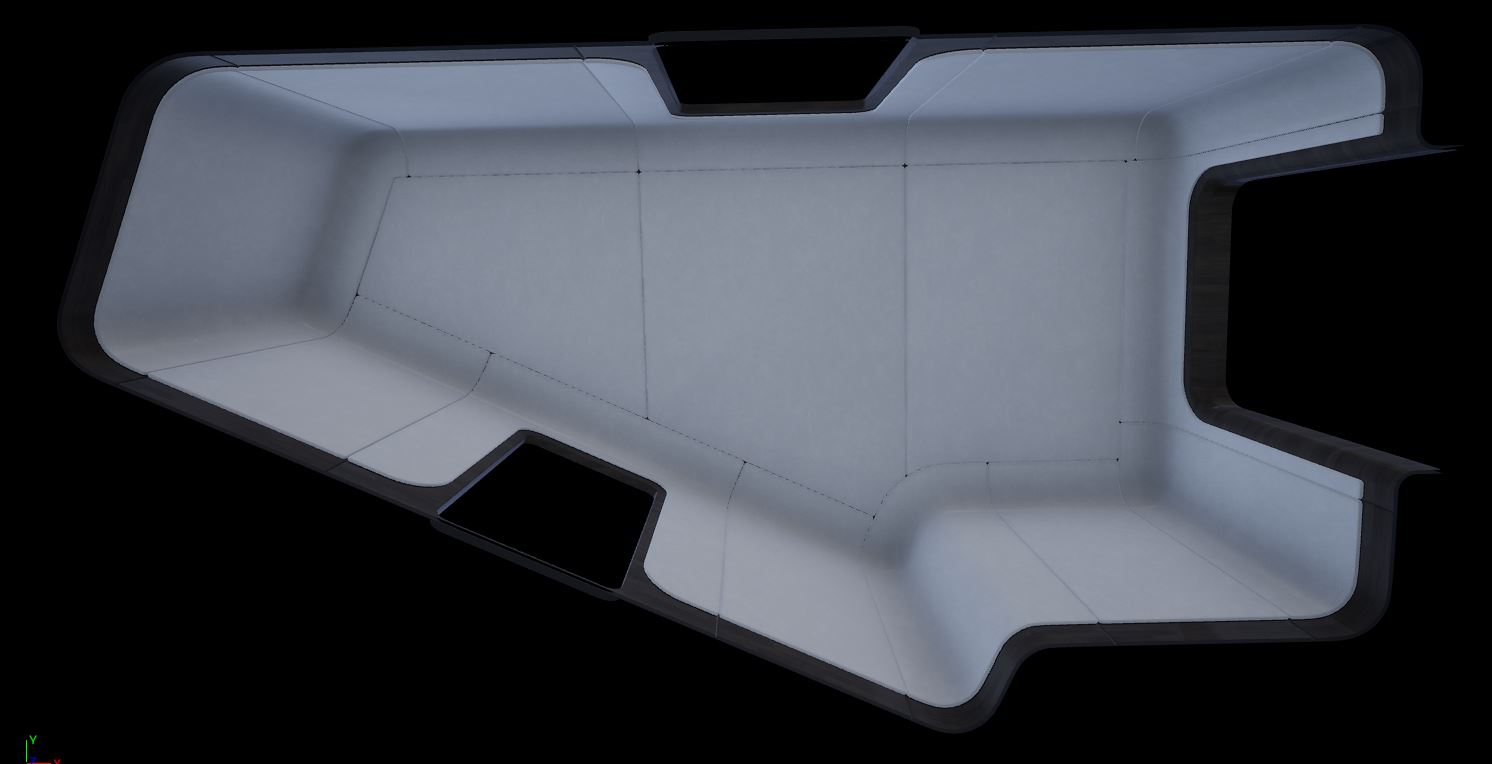 This isn't the final lighting, I'm still thinking about how to light the space. Most likely wall sconces I think.