News on Game Development! -
Update release, Sale, & New Characters!
The new Update is out now, and there's literally too many tweaks and improvements to list, but here are some of the major ones:
- Combo finishers: at the end of each combo sequence, a short and cinematic attack deals damage if the opponent is not blocking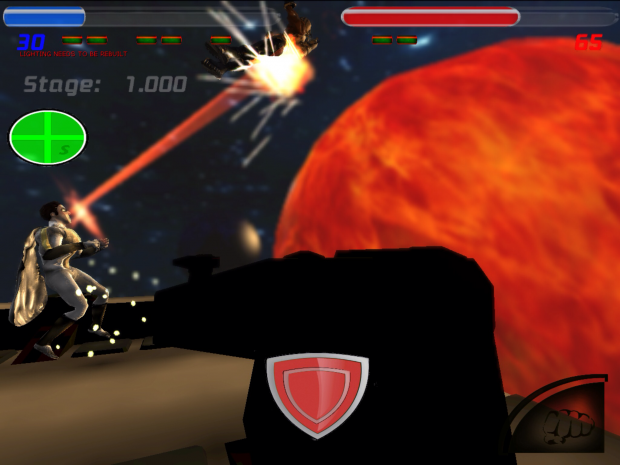 - UI animations: Now you know exactly how much damage each move deals as the number is animated into the also now animated health health bar
-New and improved moves & hit animations: every character has new super moves, hit animations and various other moves also (dash, hold, combo etc)
- No loading Screens between matches - much faster gameplay. i had to basically make the whole game run off one map and remove unnecessary map reloads and merge a few maps, it took a while but the end result means that enemies can now immediately come crashing unto the scene one after another in endless mode & arcade
-Major Graphical improvements: also managed to add new features such as Bloom, Depth of field, light shafts, dynamic shadows and a ton of new particles to enhance gameplay.
& finally, new characters!
Here's the bio for one, ill be posting some gameplay videos next week!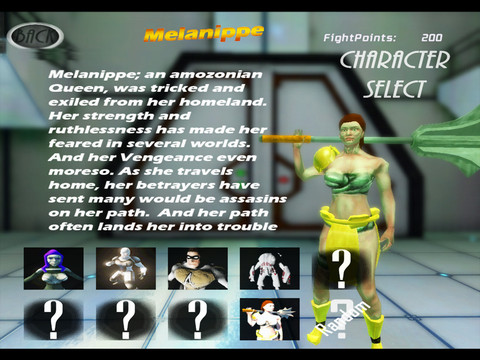 It actually doesn't take long to add new characters, about 1-2 weeks to be infact, and there's still room for 5 more and a few unique extra boss fights (gigantic dudes) that i'll be working on and posting about. ill still also be working constantly on improving the game and the updates will now be quick and incremental. i just wanted to get the big redesign out of the way first :)


'Battle Universe' is now available on sale for 99c in the appstore.