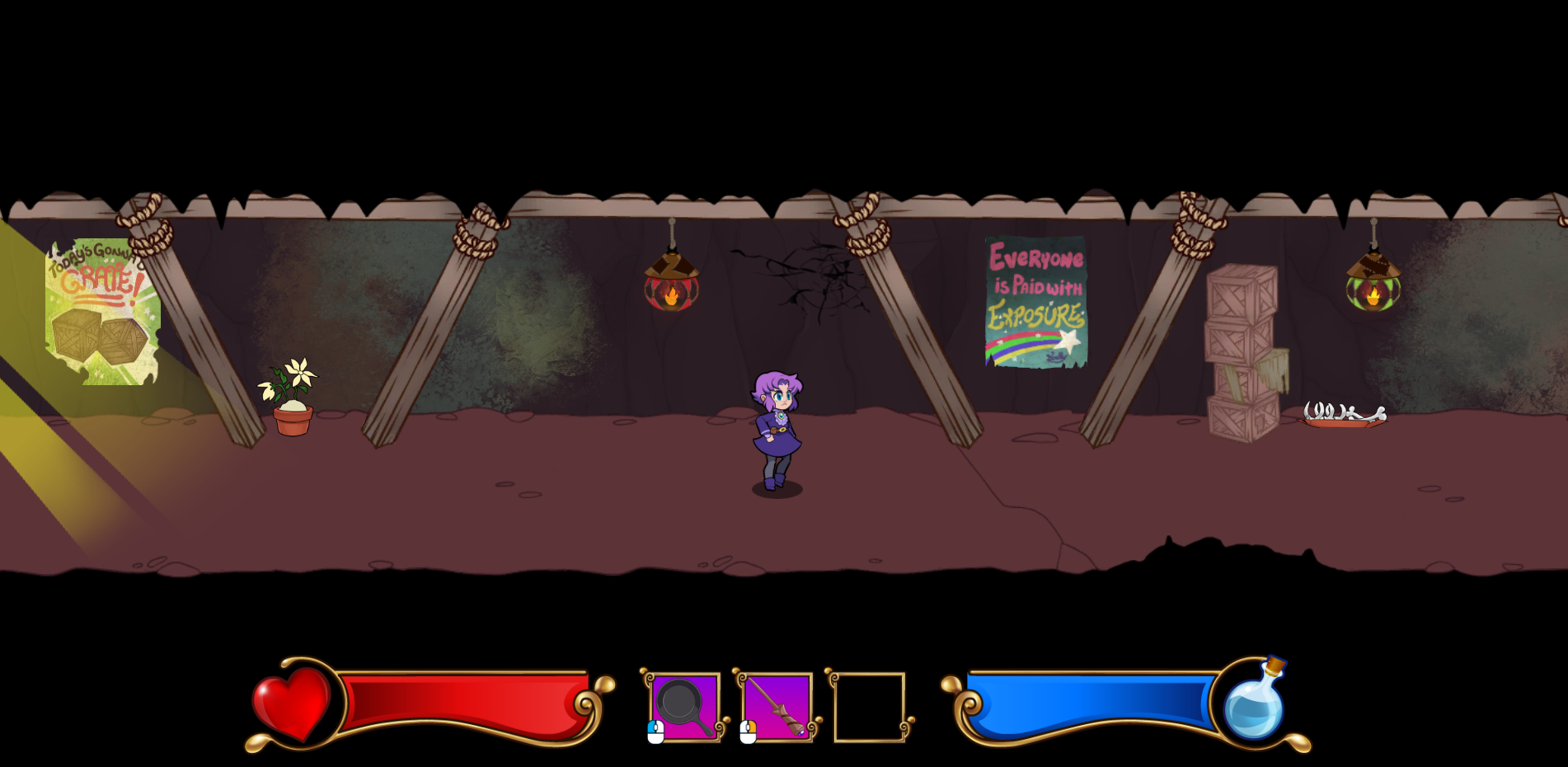 Having fought through two levels of rolling forests and grasslands, our grumpy witch is in for a dramatic change of scenery as she dives deep underneath the Isle of Misery in search of her missing broomstick -– and the source of the mysterious Elshaa crystals that are currently playing merry havoc with the flow of magic on the island.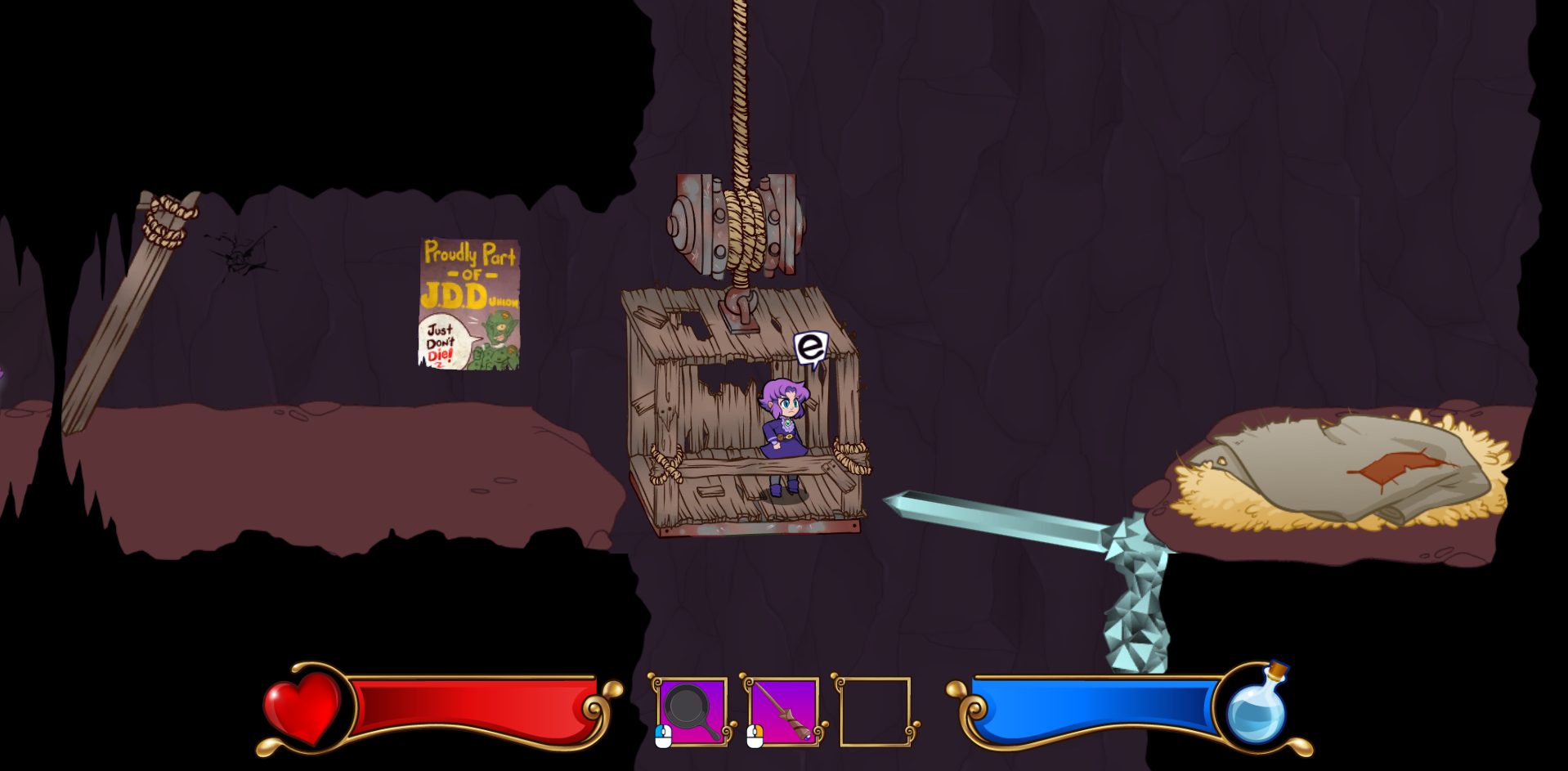 Here, Emilia contends with perilous, poorly-maintained mineshafts as well as the semi-sentient cryslings that patrol the caverns. Persevere, and… well, that's something you'll have to wait and find out for yourselves.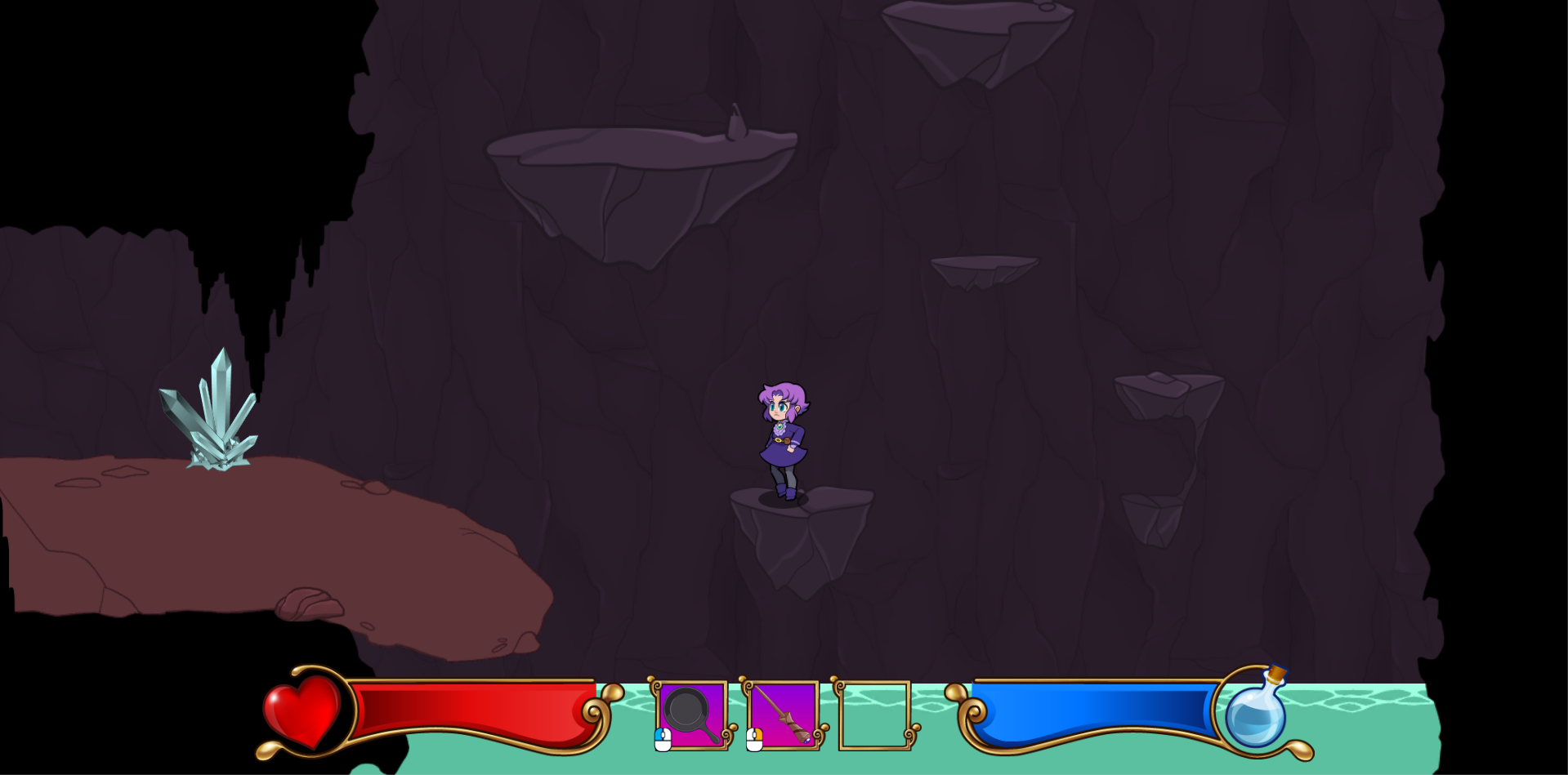 As you can probably tell, our art team's been having a lot of fun with the little details in this one!