Dev Update!
---
So, a lot of work has been done since our last news update and hopefully this one will bring you all up to speed on anything you might have missed. First up,
ART
Leigh has been working away on a lot more 3D models and textures for a forest themed environment.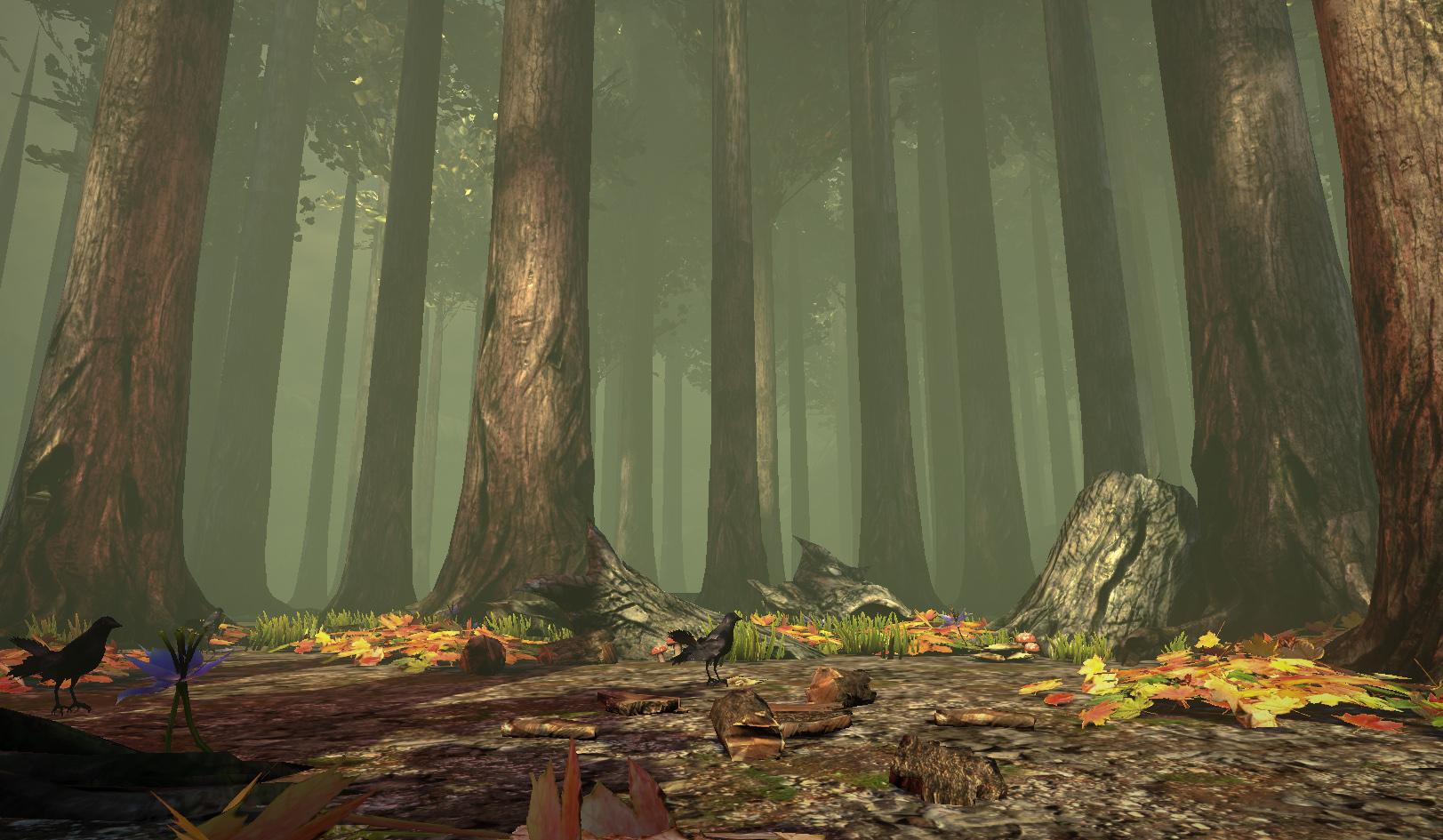 Trees are not exactly the most exciting thing to 3D model, but it's all worth it when it comes together in a scene like this.
One thing which IS an exiting addition to the forest assets are these interactive birds, which fly away when you scare them, check it out;
More recent assets include this statue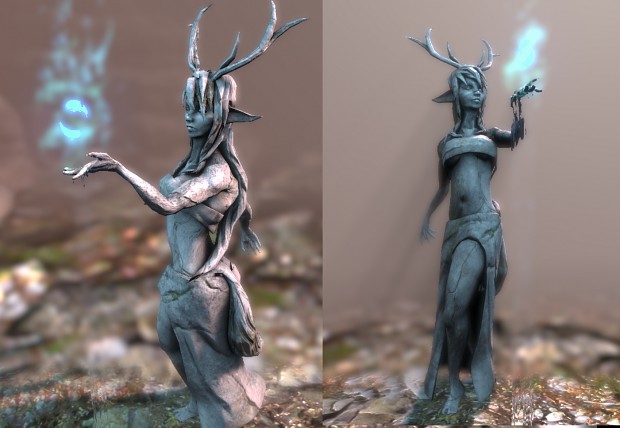 And a generic skull model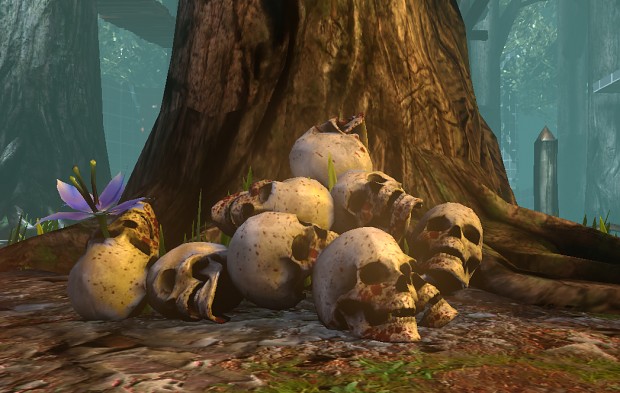 Now, on to the gameplay stuff!
Paul has been madly coding away on lots of goodies, subtle yet important changes such as "action queue-ing". Action queuing is where a player can queue up an action by pressing the right keys while they are still performing another action. For example, say you have started rolling towards an enemy and you want to swing as you come out of that roll, now you simply press the attack buttons while rolling.
Before, it used to feel very clunky and annoying since you had to wait until the moment when you had completely finished rolling until the game would even allow you to start pressing keys. So often commands felt as if they were getting ignored for no reason! But not anymore :)
And now the fun stuff - Throwing axes are now in! And Paul has also made an awesome system for climbing up edge which where to high to jump all the way up. You can see both of these things demo'd here in our INFINITE AXES video;
So, what are we working on NOW?
Now we have a few things we want to do;
Item 1 - We are going to take a break for adding new features into the game and spend this week trying to create an epic cinematic trailer for KR, Why?
Because of
Item 2 - Making a Greenlight page! In our minds Steam is the ultimate platform to have a game released on so we are of course going to be trying out best to make that a reality, we believe one of the keys to succeeding in that is opening with a bang and having an awesome video as the first things people see.

But what about the Alpha?
We are still working hard on making a build that can be played online with you guys but at the moment the issues with the game as still big enough that we can find them using quick in-house testing.
Once all our Greenlight / video making is out of the way we will be 100% focused on making a playable alpha build so we can get that out to everyone in the steam group and finally play this with y'all!