Greetings Arms Dealers!
It's been awhile since our last update and it's about time to show some more tanks! We are happy to reveal yet another tank to be introduced in the game - Medium Mark A "Whippet". Originally intended as a complement to its slower heavy brethren, Whippet tanks displayed relative mobility and speed and were able to exploit any break in the enemy lines. Whippets participated in several late war battles and have seen action in Eastern Europe, Asia and even Africa.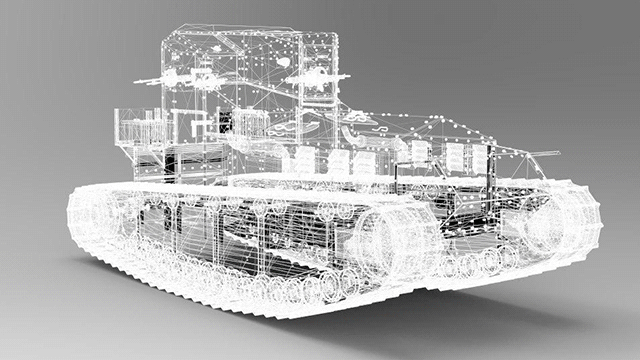 In Arms Trade Tycoon Tanks you will be able to recreate Whippet from top to bottom. We have studied various blueprints and our 3D modellers has made an excellent job in bringing new life to all those components that joint together are called Medium Mark A "Whippet".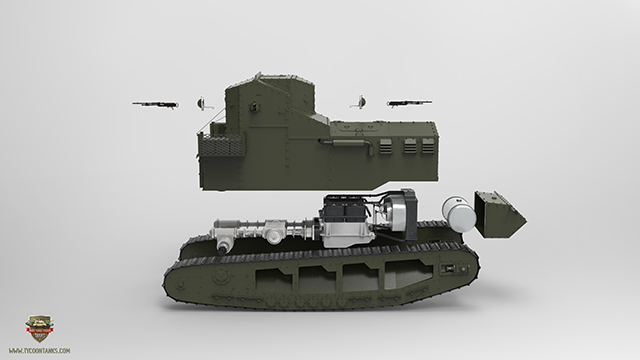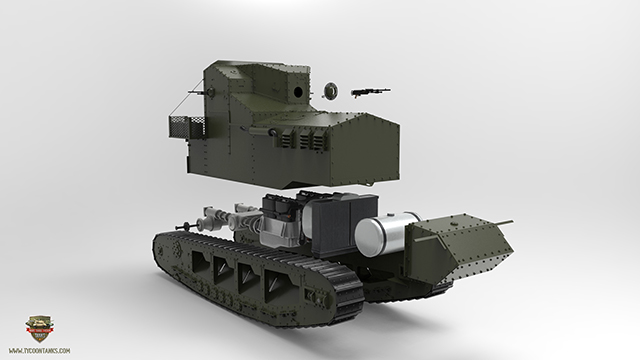 As you can see in the screenshots above, the player will have access to different parts of the tank, including but not limited to, hull, running gear, power unit and weaponry.
This fast (by contemporary standard) vehicle was propelled with the help of 4 Twin Taylor side valve engines, each driving its own track. It was certainly not an easy job to drive one of these, and Whippets drivers were widely regarded as true aces in the field of Tank Corps.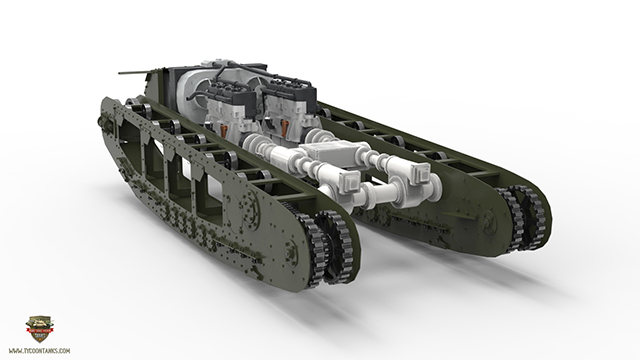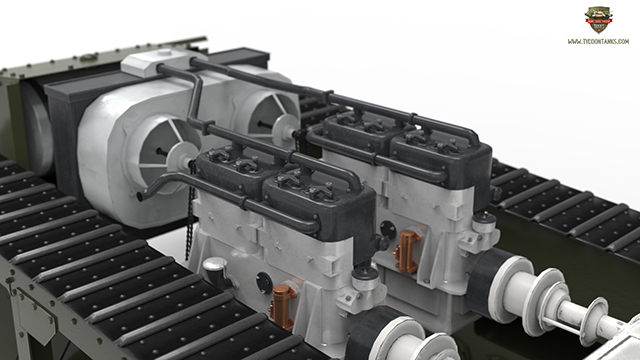 Armament consisted of 4 Hotchkiss machine guns located in the ball mounts, one per each side of the central superstructure. This tank was geared to wreak havoc in the infantry lines of the enemy and was considered to be a success.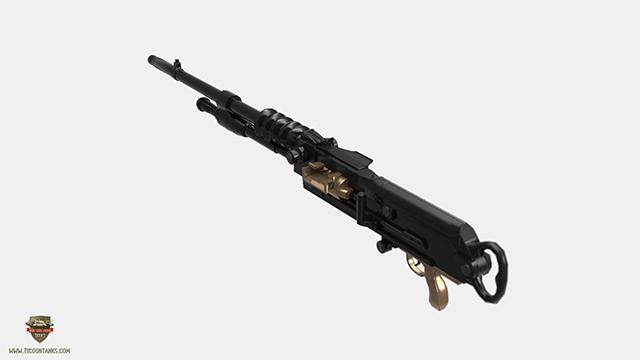 But that is not the end of the story. In Arms Trade Tycoon Tanks the player is not limited to assemble only the historical tank. Let us now move back in time, to the long since past year of 1918…
"In the spring of 1918, British High command unleashed on the Germans its new tank - Whippet Medium "A". Impressed by Whipper's performance, the German general staff issued a secret directive to capture this tank and produce its equivalent. Soon enough, two Whippets were captured and work on them was commenced under the supervision of Joseph Vollmer. Engineers of Allgemeines Kriegsdepartement, Abteilung 7 Verkehrswesen, directly acknowledged superb fighting properties of this tank but also noted several limitations. This is how the top-secret "Verfolger" Panzer was born. Using the structure and power unit of the original Whippet, German engineers adapted the running gear from the A7V. Unimpressed with the limitation of the 30-round feed-stripe of Hotchkiss machine gun, German designers exchanged the front-mounted gun with the belt-feed MG08 machine gun. Unfortunately, the original ball mount was too narrow to accommodate the large water jacket of the MG08 gun and the tank went in action with a large opening in the front."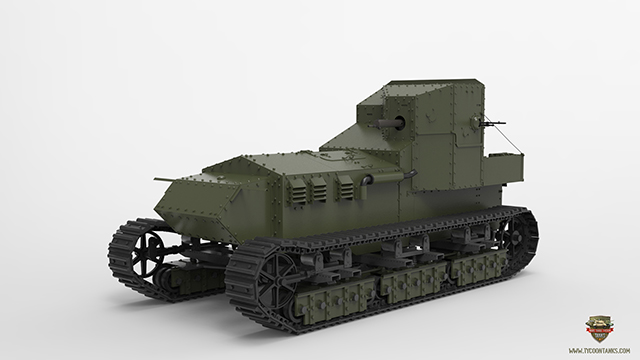 This is how this tank might have entered the history if only it had been constructed. In real life – it wasn't but in Arms Trade Tycoons Tanks – it might very well be built and see action. The choice is yours!
Stay tuned and if you have any questions to us - join our Discord channel: Discordapp.com!
FunGI team