We have introduced some new resource types that the blobs will be able to consume and gather. When consumed, the blob's composition will change and depending on what is has consumed before, and it will gain new abilities and stats. The resources can also be used to construct new buildings.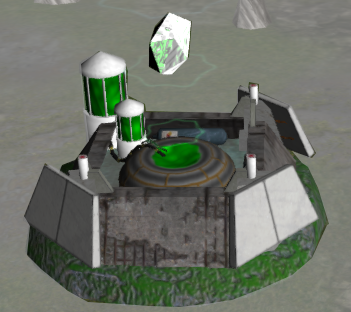 One of these new buildings is the defensive blob transmorpher (real name yet to be determined). It will use several mineral, rock, or iron resources to transform a blob into an armored blob, healer blob, or [CLASSIFIED] base blob type.
Here is a video of the transmorpher in action:
Another feature we recently added is the ability to knock over various objects throughout the world: fences, BBQs, tables, etc. So along with being great food for the blobs, they are also fun if you just want to wreck the neighbourhood.
That's all for this week. Stay tuned for more updates or if you don't want to wait that long follow us on Twitter @AotGB