Greetings, Arms Dealers!
Engines! This is the name for this week's update. Today we want to give you an opportunity to have a closer look at some of the iconic engines that you will find in Arms Trade Tycoon Tanks.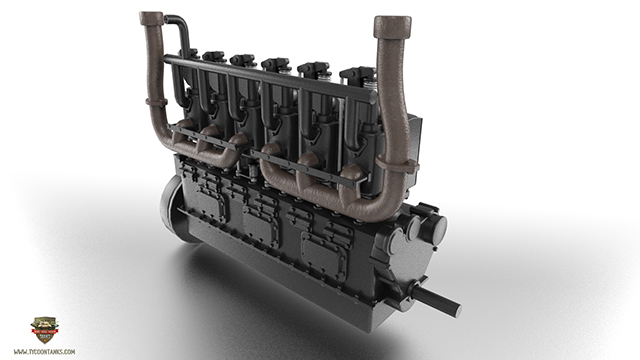 Let us start with the first engine that was custom made specifically for tanks - a 19 liter six-cylinder in-line Ricardo petrol engine! This new engine was not only much more powerful than the existing ones but also had reduced smoke emissions.
Unfortunately, the engine was still placed in the center of the tank. This led to miserable crew conditions due to unbearable heat output and noise. Another issue with the Ricardo engine was its low reliability. As the Ricardo engine was of a somewhat unorthodox design, it did require constant care and attention.
More than 8,000 of these tank engines were produced in total, making it the first British-designed mass-produced engine!
Another iconic British engine of that epoch is a Tylor Twin 4-cylinder side-valve engine. Originally used in contemporary double-decker buses, these engines were placed in a forward compartment of Whippet A Medium tanks, with each engine driving a single track. Steering such tank required lots of finesse and experience and therefore Whippet drivers were rightfully regarded as aces of the Tank Corps.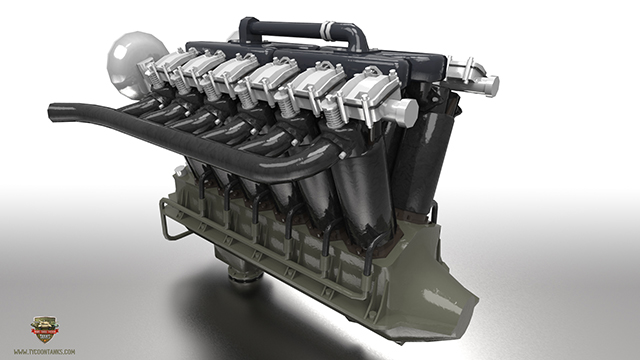 Finally, the infamous Liberty V-12 engine. It was used to power the last of the rhomboidal tank series, Mark VIII. This engine was a successful adaption of the aircraft engine. It was water-cooled and could deliver a total of 300 hp! Moreover, it was specifically designed for a high power-to-weight ratio and ease of mass production.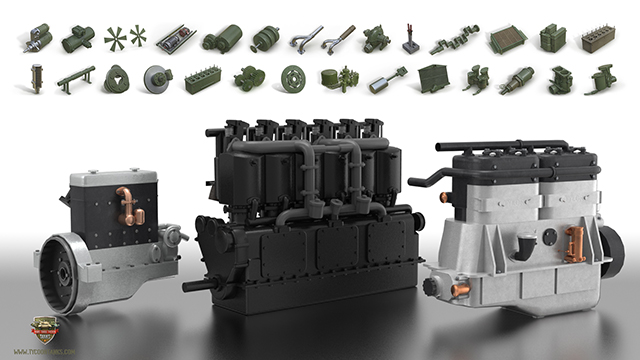 To finish this update, we want to reveal some of the various modifications that you will find in the British tech tree in Arms Trad Tycoon Tanks.
Follow our progress on Instagram or join our Discord channel to chat with devs!