Greetings Arms Traders!
So far, we have shown tanks, buildings and various other parts of the game. But we haven't shown much when it comes to battle checks. Today we want to show some part! Namely, figure chips.
Each war is going to be divided in several campaigns stretching over a period of time. This campaigns will take place on a dynamical tactical maps populated with both allied and hostile units.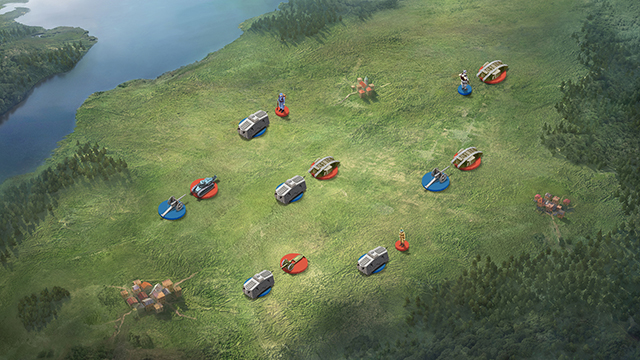 As the war will proceed, these units will change their position on the map and clash with each other in multiple local battles. So, if your tanks were assigned to one of these units – they will participate in these battles. Will they succeed or fail will depend on multiple factors. Among these factors, your tank design is one of the most important ones.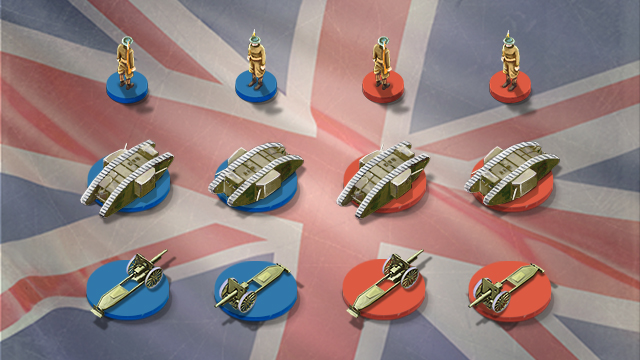 Each country will have their own units represented as figure chips on the tactical maps. British infantry units have a typical khaki coloured uniform and "Brodie" helmet, tank units are represented by classical Mark I tank.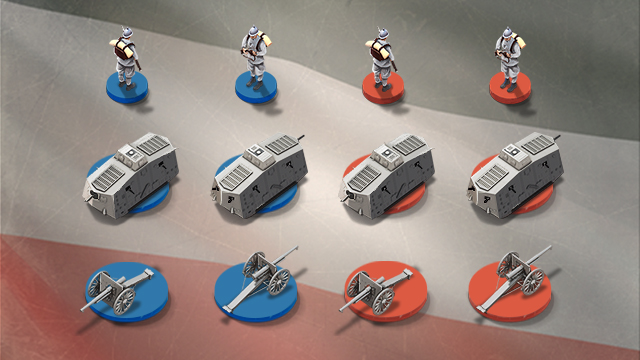 German infantry units are dressed in Feldgrau uniform and are wearing a Pickelhelm. Tank units are represented by the most famous German ww1 era tank, A7V.
Finally, French infantry units are dressed in their typical bright blue coats together with Adrian helmet. And of course, tank units are shown with the help of most famous French tank of the ww1 era – Renault FT-17!
Please join our Discord channel: Discordapp.com if you want to get the latest news about the game or just want to share your thoughts or ask us anything. Until next time!