Greetings Arms Traders!
So far, we've been focusing on British tanks, but now it is time to show what they are about to face on the battlefield! Please meet the Teutonic answer to the Mark and Whippet models - Sturmpanzerwagen A7V!
Designed under the supervision of Abteilung 7 Verkehrswesen (Section 7, Transportation) this is the first heavy German tank that has seen real action.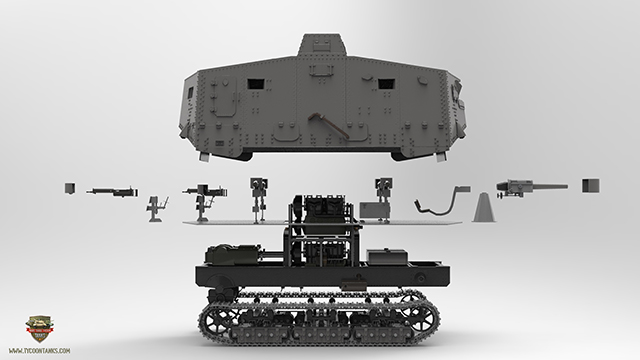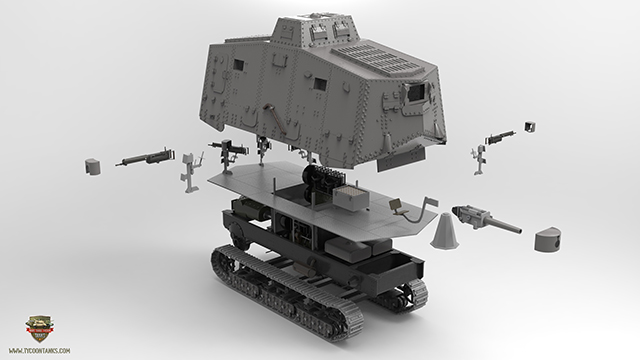 The A7V was a real fortress on tracks housing a staggering crew of 18 members. It had 30 mm at the front, 20 mm of steel plate at the sides and 10 mm for the roof. Unfortunately, the steel was not hardened armour plates, which significantly reduced its effectiveness. It could stop small arms fire, but not larger rounds. This tank was armed with six machine guns and a single Maxim-Nordenfelt cannon that was at the front.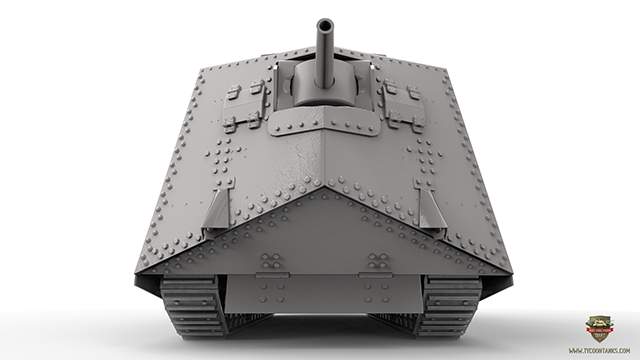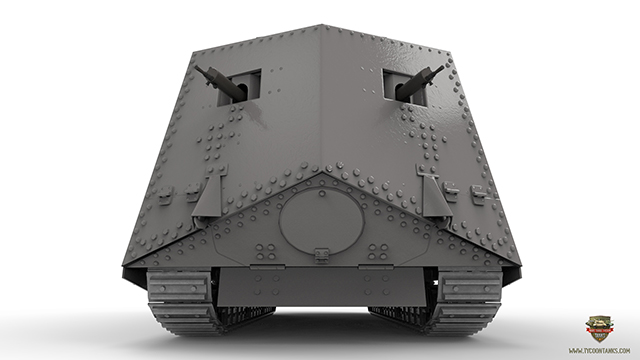 Power was provided by two Daimler 4-cylinder petrol engines delivering 101 hp each. Last but not least - unlike British designs, A7V had individually sprung wheel suspension!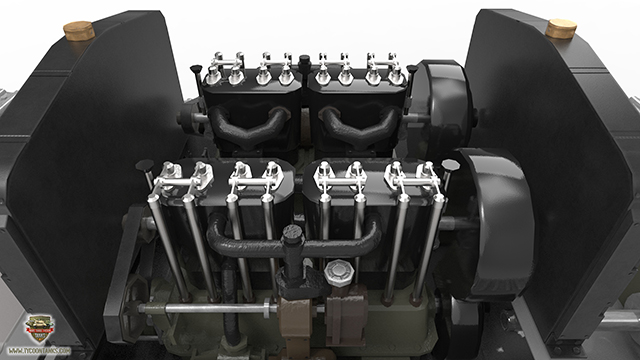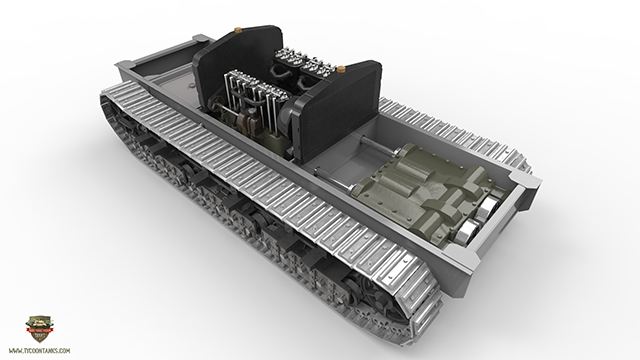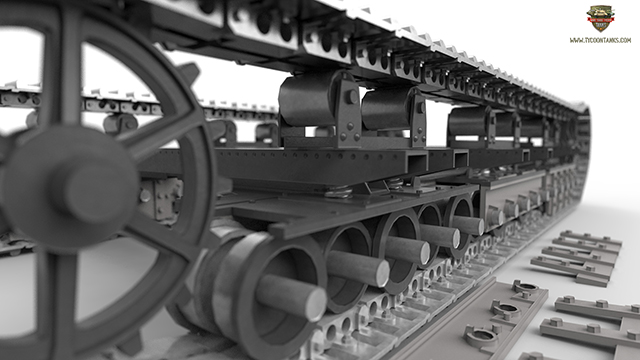 For most recent news about the game, please join our Discord channel: Discordapp.com!