Greetings Arms Traders!
Today, we want to present you yet another iconic tank that you'll be able to meet in Arms Trade Tycoon Tanks. Please welcome - The Mark VIII tank also known as the "Liberty" or "The International"!
The Mark VIII shared many common features with the Mark series: a typical high track running gear and two sponsons on the sides. But it also had several features of the Mark VI-project - a large superstructure on top and more rounded and wider tracks.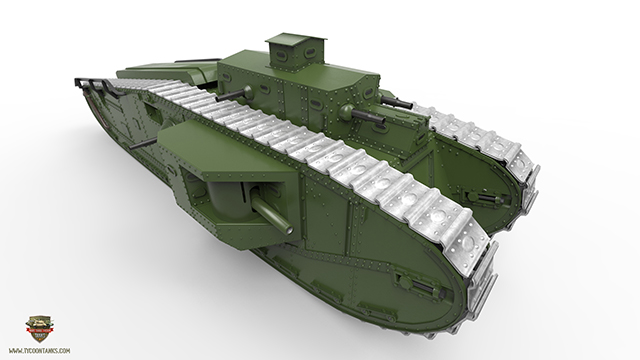 But unlike its predecessors, Mark VIII was compartmentalized with a separate engine room at the back. This significantly improved crew fighting conditions since the bulkhead provided protection against the engine noise, heat and toxic fumes.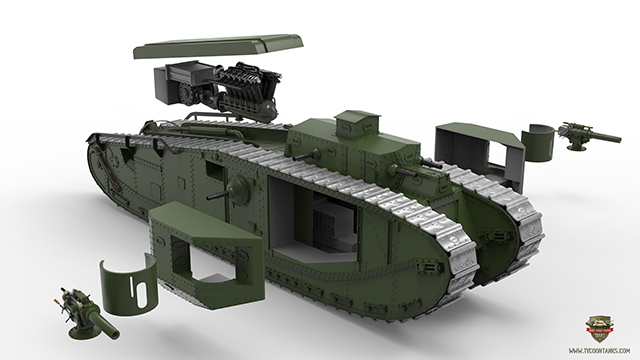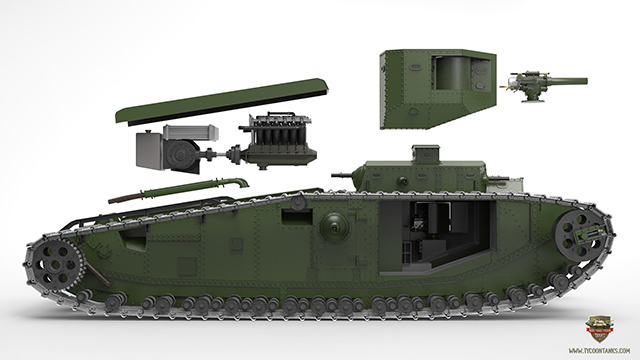 As its brethren – it was armed with 2 short barreled quick firing 6 pounder guns and a total of 7 Hotchkiss machine guns. There were no machine guns in the sponsons and side machine guns were to the rear of the sponsons,mounted in the hull doors. Five more machine guns were imbedded in the superstructure: two at the front—left and right next to the driver—and one on each of the other sides.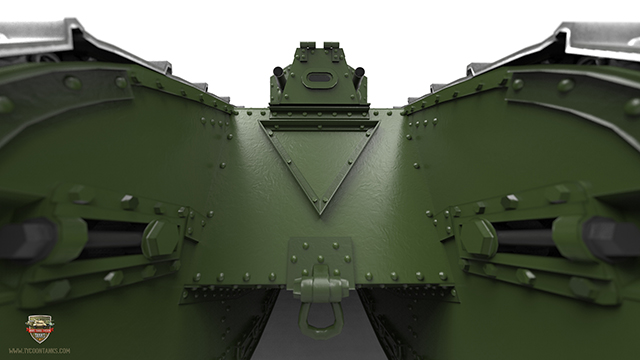 Mark VIII was propelled by a powerful 300 hp Liberty V-12(or in British tanks Ricardo V-12) engine cooled by a large horizontal radiator. The tank featured three separate armoured fuel tanks distributed at the rear, giving an operational range of 90 km. Power was transmitted by a planetary gearbox providing two speeds in either forward or reverse.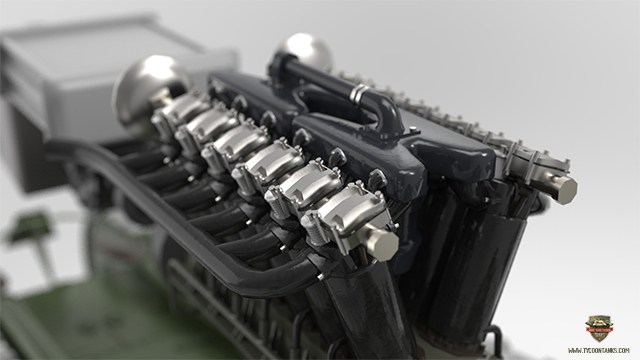 In Arms Trade Tycoon Tanks you'll be able to recreate this tank and give it a try on the fields of WW1. Or maybe you know how to make this design even better - it's all up to you, Arms Dealer!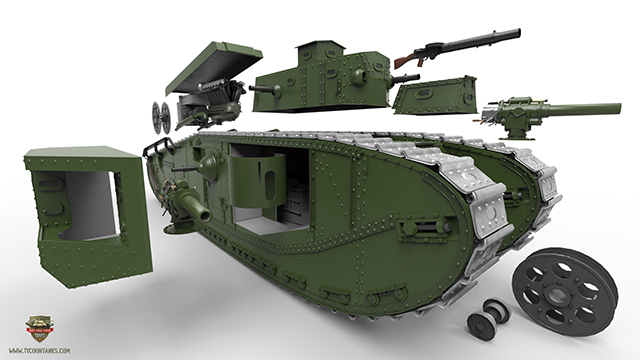 For most recent news about the game, please join our Discord channel: Discordapp.com!