First, new level where player meets enemies - explosive bots. Fortunately, there is also a laser drill in the level that potentially can protect player if she writes correct visual script.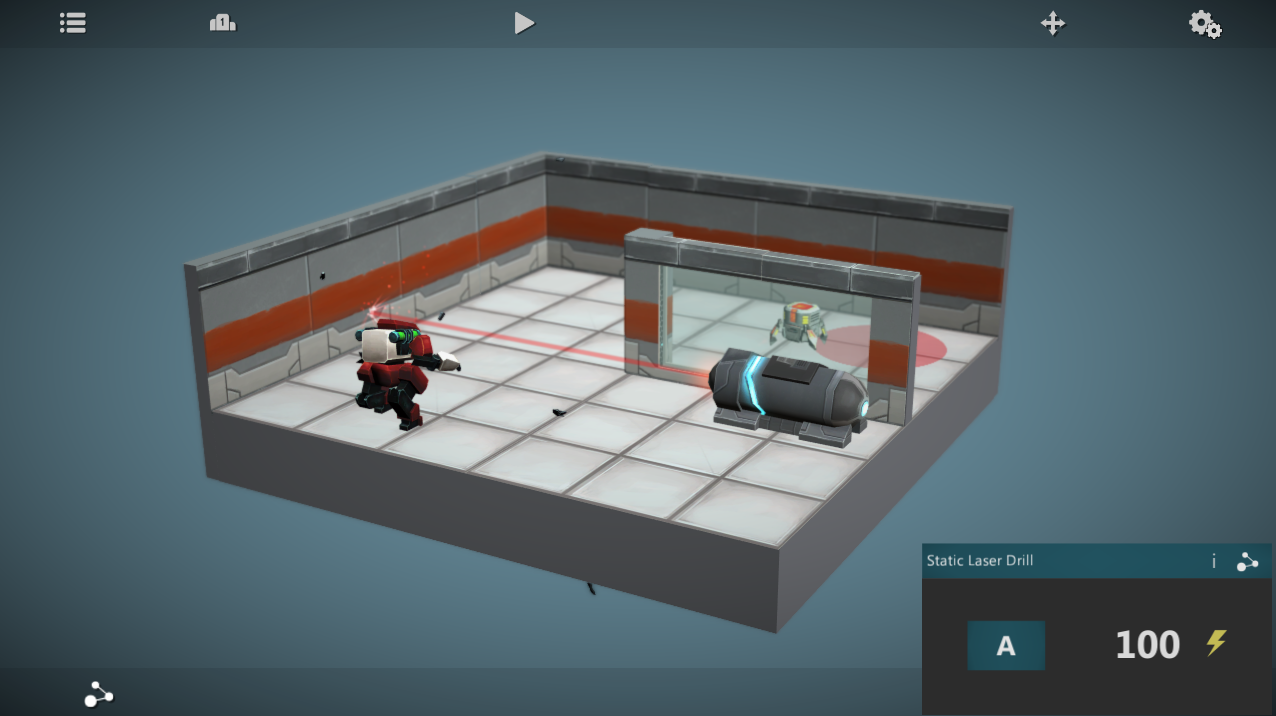 Second, I've changed the graphical design of the UI. It became more simple and minimalistic as for me. Letter titles have been replaced by symbols. Player has also received a possibility to rotate the level scene and choose the most convinient point of view for this or that level.

Third, levels now consist of two parts - preparation and test. During the preparation part you can look around the level, investigate objects, thier function, write scripts. In the test part you face specific limitations, obstacles, that you must overcome to pass the level.
Finally, I've created a video showing that in the Far Seed there is no single possible wright way to achieve the goal. The more elements you have, the more are ways to pass the level. Condition and toggle nodes extend functionality of objects and help to develop more complex behaviour.