Hello everyone!
Over the month of May we've managed to do and to discuss a lot, and now we are sharing the news with you:
- We've constructed a part of the House of Fire
This contributed us with the basic understanding of the visual style, and helped us initially to make up our minds about lighting (e.g. lava lakes / waterfalls / luminous lava flows, etc.). There are a lot of things to be done, but we are glad that even now you can feel the chamber, a bit gloomy atmosphere.
We've discussed the matters of proportion: ratio of the height of the hero, height / length of his jump, platforms' layout. We are going to keep working on the scale of the monsters, buildings, platforms, etc.
- As well as we keep working on the animation of the main character and his rivals.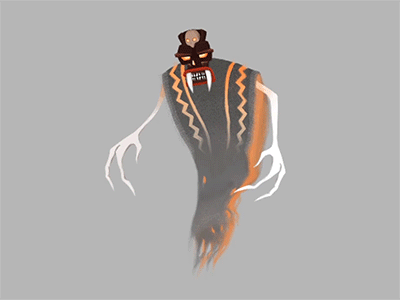 Our artists have made the firs sketches of the House of Jaguar. This is the location of the impenetrable jungle inhabited by Skeletons, Jaguar Warriors and other creatures serving the Gods of Darkness.
Concept-arts of new monsters for the House of Jaguar
Liana golem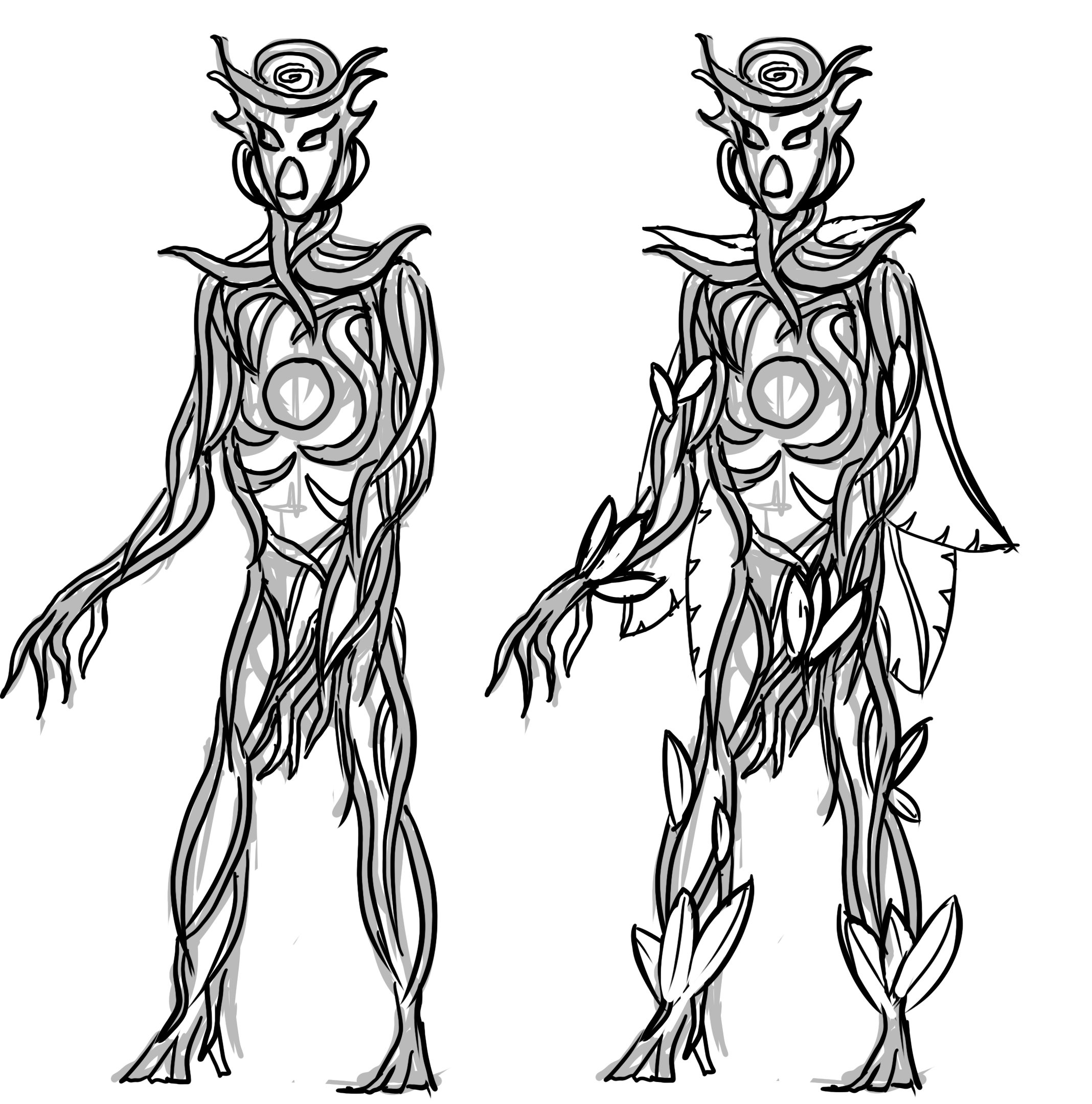 Jaguar Warrior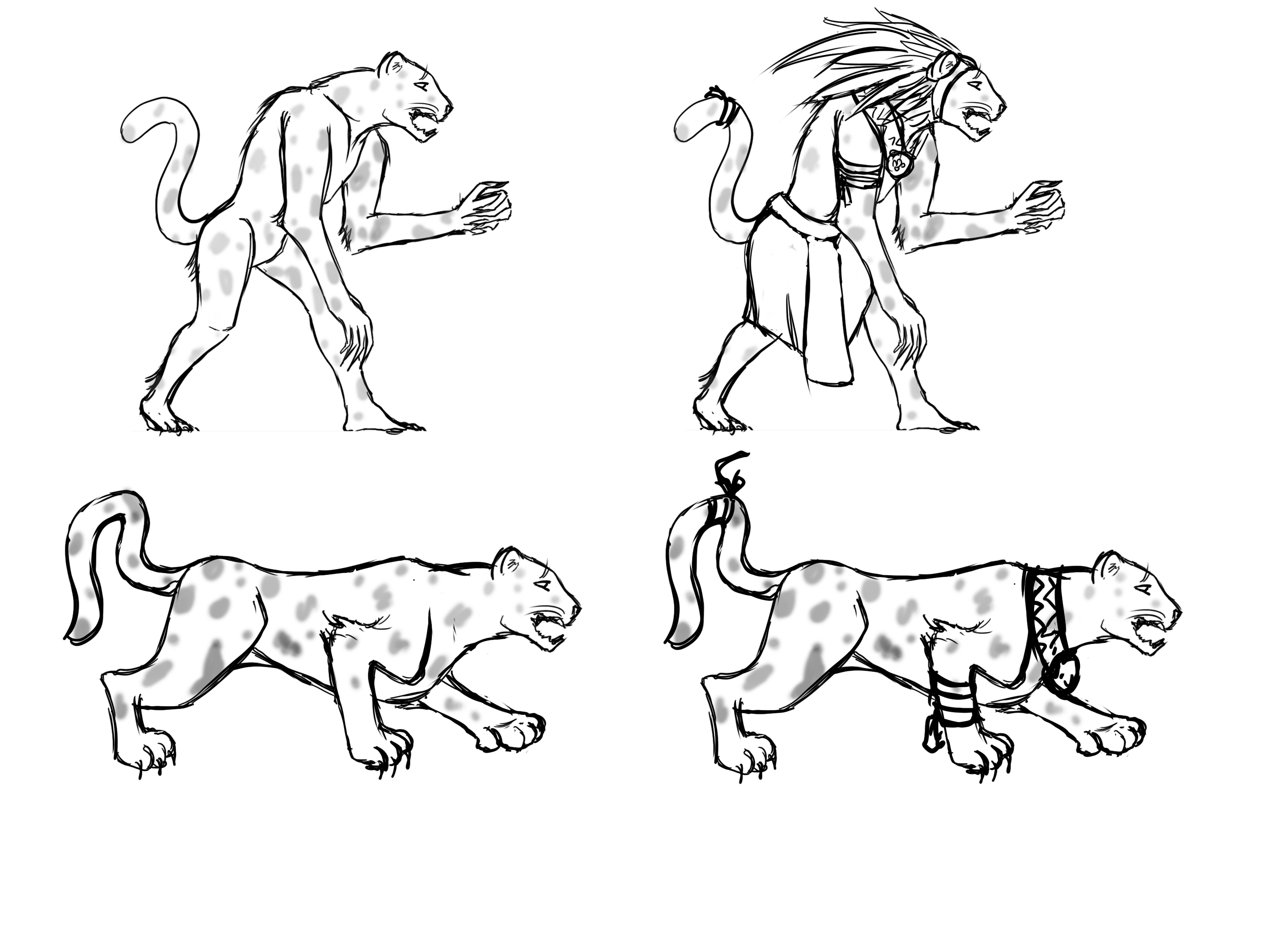 Skeleton of the House of Jaguar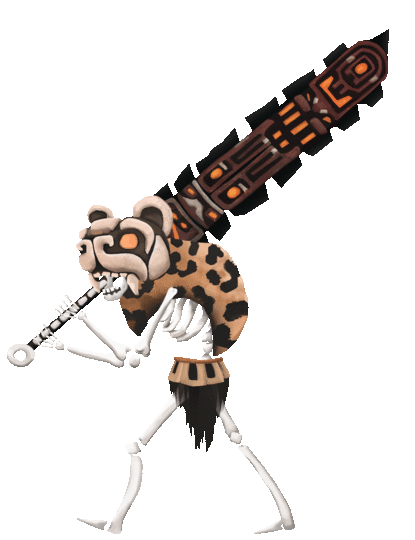 - Environment
We've improving the visual of the crushed platforms, have made fallen stalactites, finalized ruined buildings and crystals for lightning of the location. We've worked on the basic shapes and colors of platforms and environments. Then-Now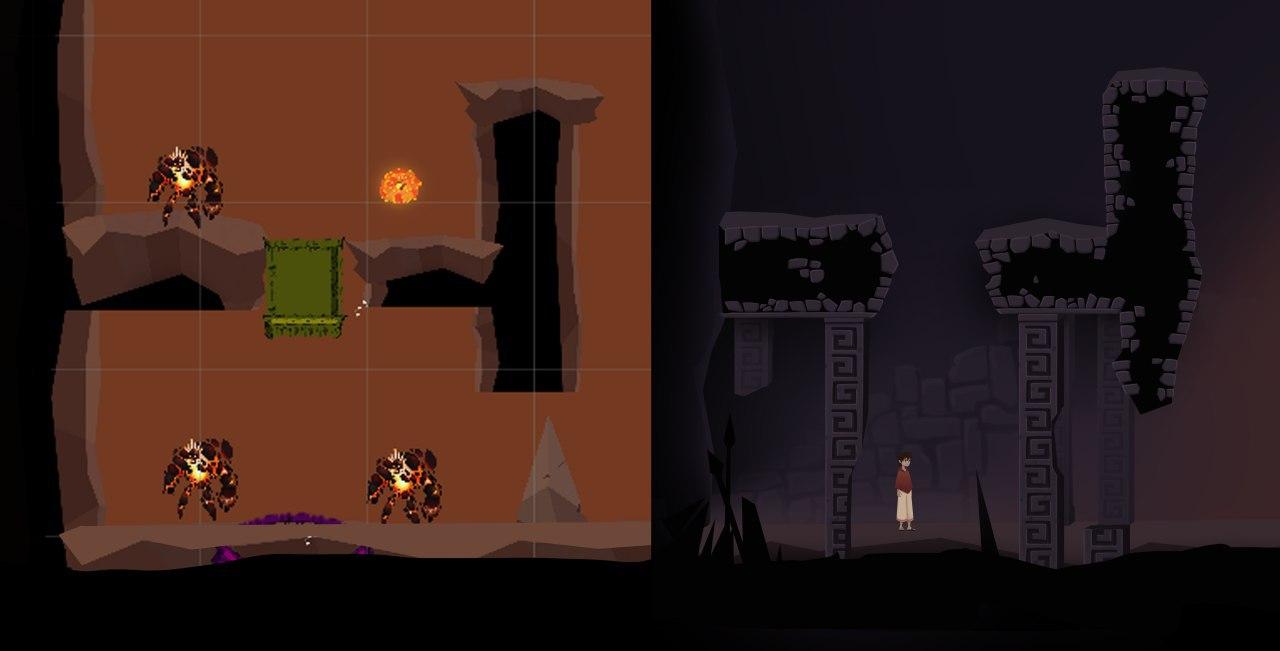 We've reworked lava one more time, decided to leave the first option, since it is more suitable for the style of the game.

- Our game-designers are keeping working on the boss-fight. They've completed the flowchart describing what awaits the player at this stage; made some sketches, approved Terms of reference for artists and animators.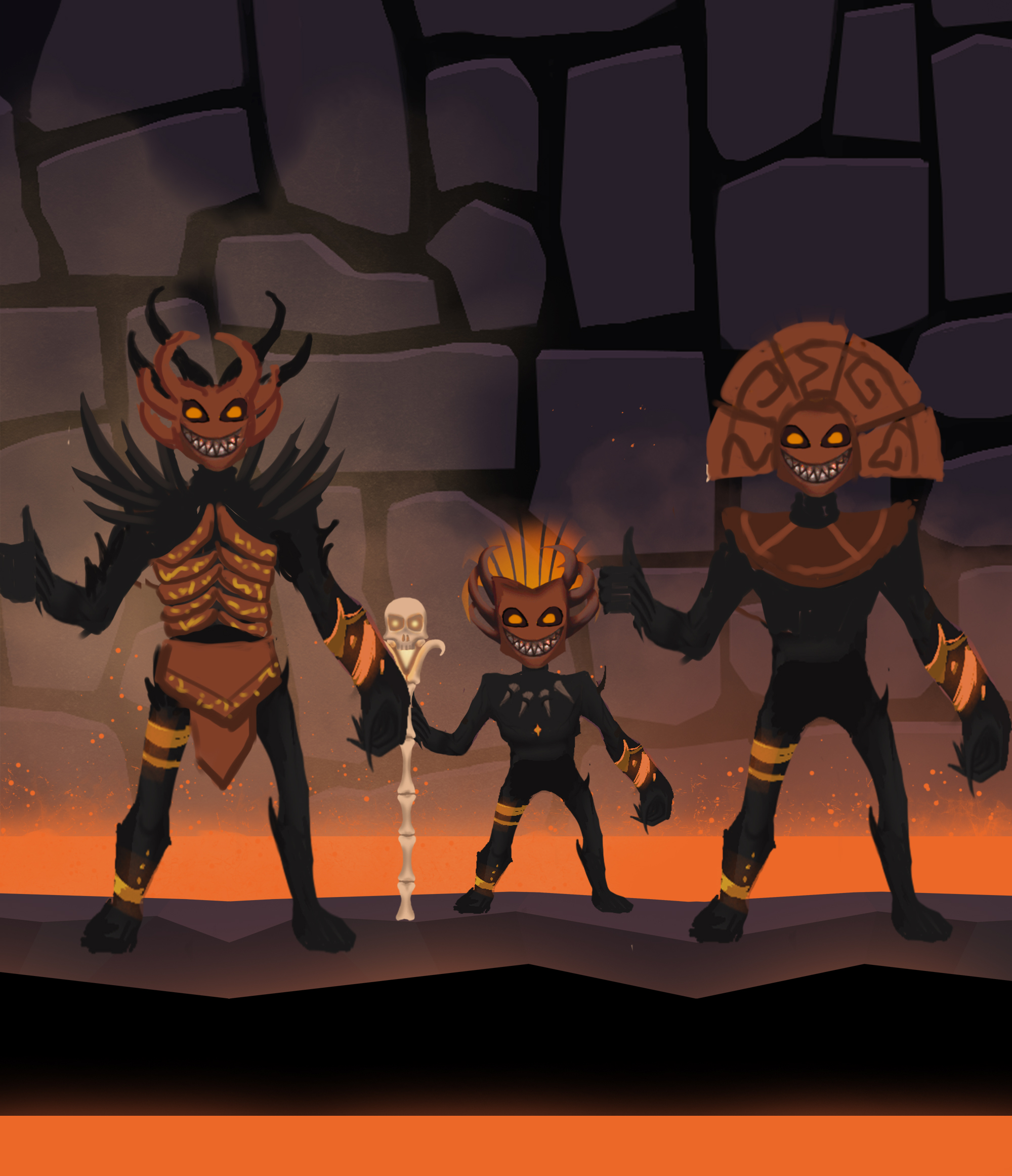 So, the work is keep going. Wait for the news about our project!
Thank you for any feedback for us!
Have a nice day!