In general, our main task now is to finish two locations: The House of Fire and The House of Ice. In April our artists finished the concept of the mobs for these locations. Frequent adversary, which you are going to face playing our game, would be skeletons. Here they are in the flesh. Now we are working on animation.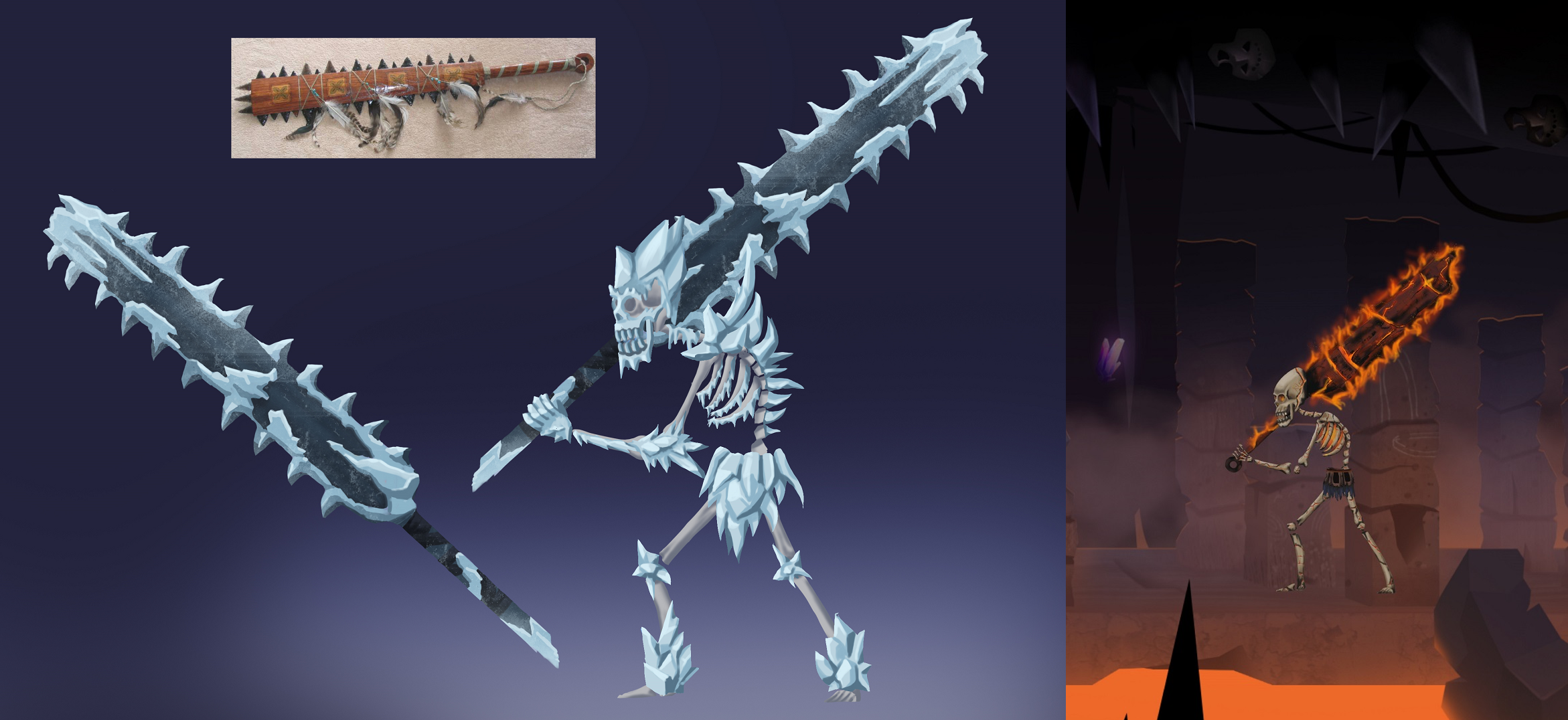 Besides, the environment for both these locations is also under construction.
We've started the development of the boss-fight for The House of Fire. Our game designers have been thinking over this important part of the gameplay for a long time: boss-fight isn't only a fight with a strengthened enemy, but it's also a puzzle, where winning conditions for a player are going to be changeable. Thereof it takes a lot of time to finish this boss-fight.
We continue working on our social media content. For instance, our Unity-developer has created funny comics about his job and bugs he met.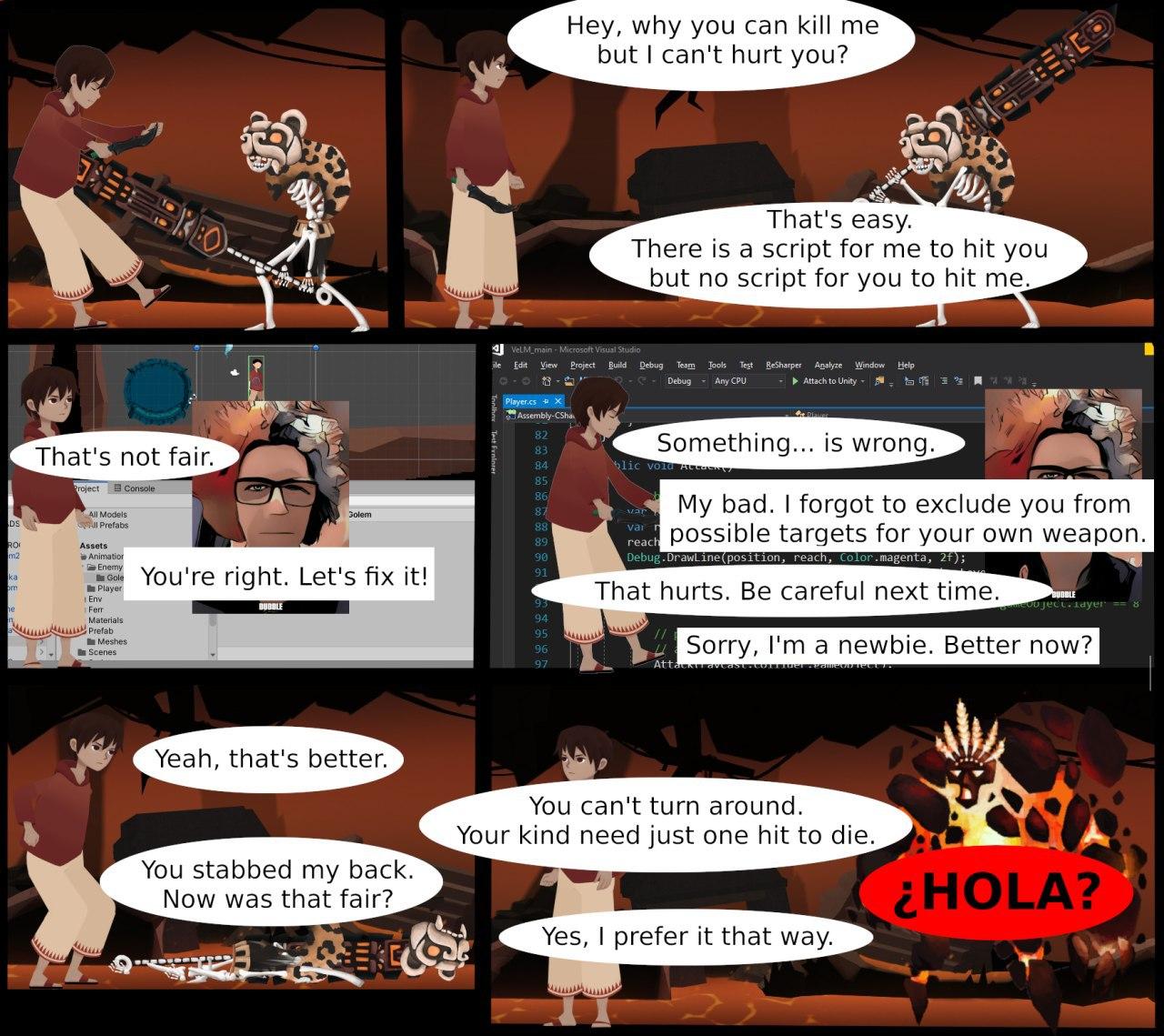 And the main thing – we are going to show you our first playable demo soon, that's why keep in touch.
Have a great day and stay safe and healthy!