War
War campaign AI is now underway so that NPC factions will be able to invade and attack towns. We also now have two new movement formations for NPC squads based on the type of faction that the squad is from. Firstly, we have military (box shaped):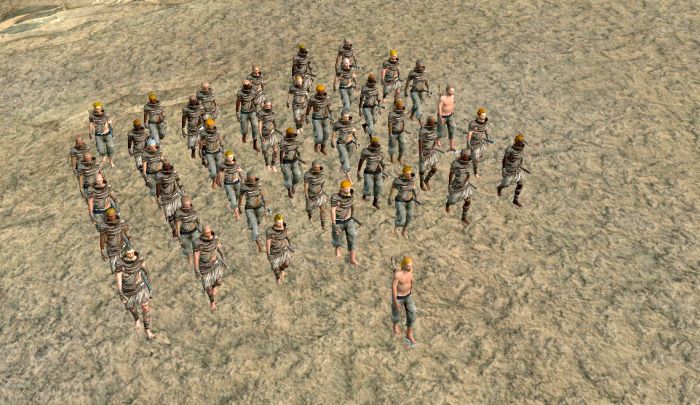 And caravan (line shaped):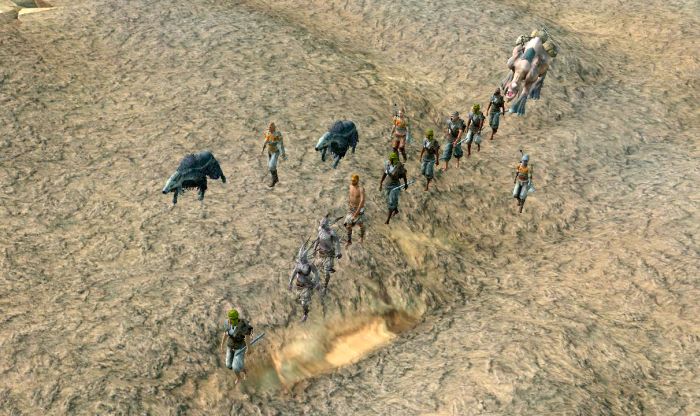 Fog
We've gone back to working on the weather system too. Here's our first screengrab of volumetric fog...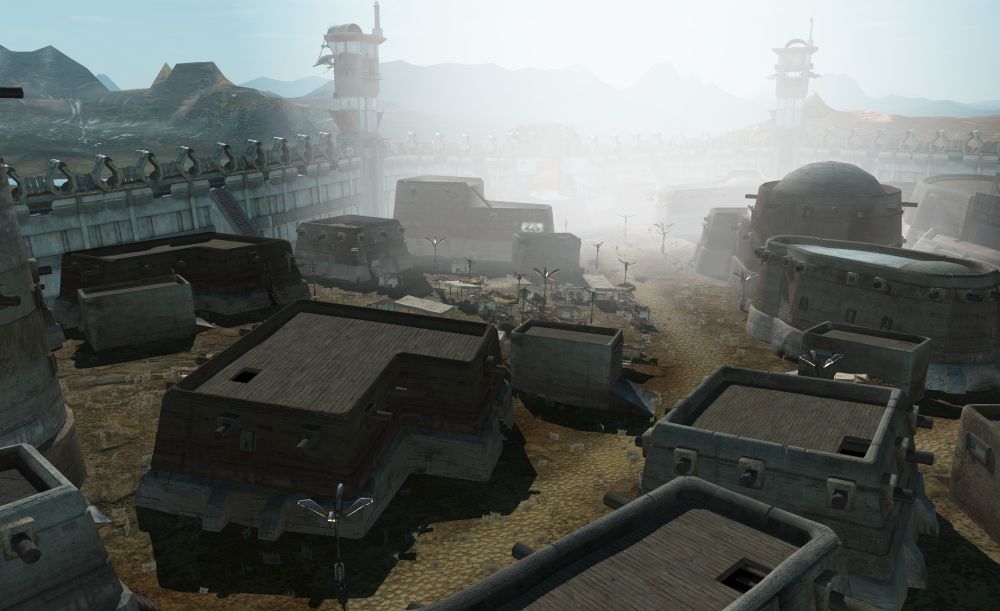 Now that we have basic fog, we have a base for other weather effects such as storms and twisters.
General bits...
Just a few small improvements, Maykol's been improving the general behavior with switching between floors, plus he's added support for an extra floor on buildings. We've also gotten started improving the camera movement and rotation, especially when moving around buildings, floors and following characters. And we've also had a small performance boost after doing some multi-threading to the AI.
Hopefully we'll have plenty of stuff ready by the end of the month – it's been another long update and we appreciate everyone's patience :)