First of all, we'd like to thank all the people that are helping us pushing the game forward. Your feedback is invaluable. Keep it coming!
The main feedback we recently got was that the environment is too static, especially the objects that can be picked up. As such, we worked on that aspect of the game and we added FX and motion to the pickups. As we were working on FX, we decided that the various projectiles and explosions also deserved some special care. You can see all these improvements in the (short) following video.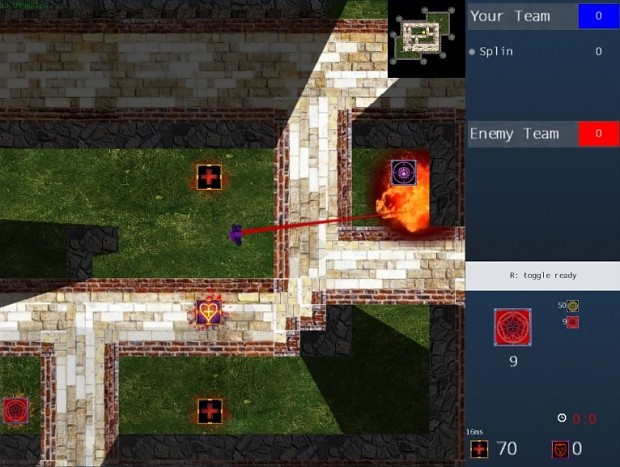 Are you ready for action?

If you like the project, follow us!
Facebook
Twitter
Steam Greenlight
Thanks for your support.
nb: the video and screenshot are under GNU GPL v3, and CC-BY-SA 3.0.