The new version is complete and the build is running as I type this. Tomorrow we'll be starting the internal testing so you can expect the new patch to go live sometime next week. In the meantime, I want to present you with an alternative experience system I implemented and the reasoning behind it.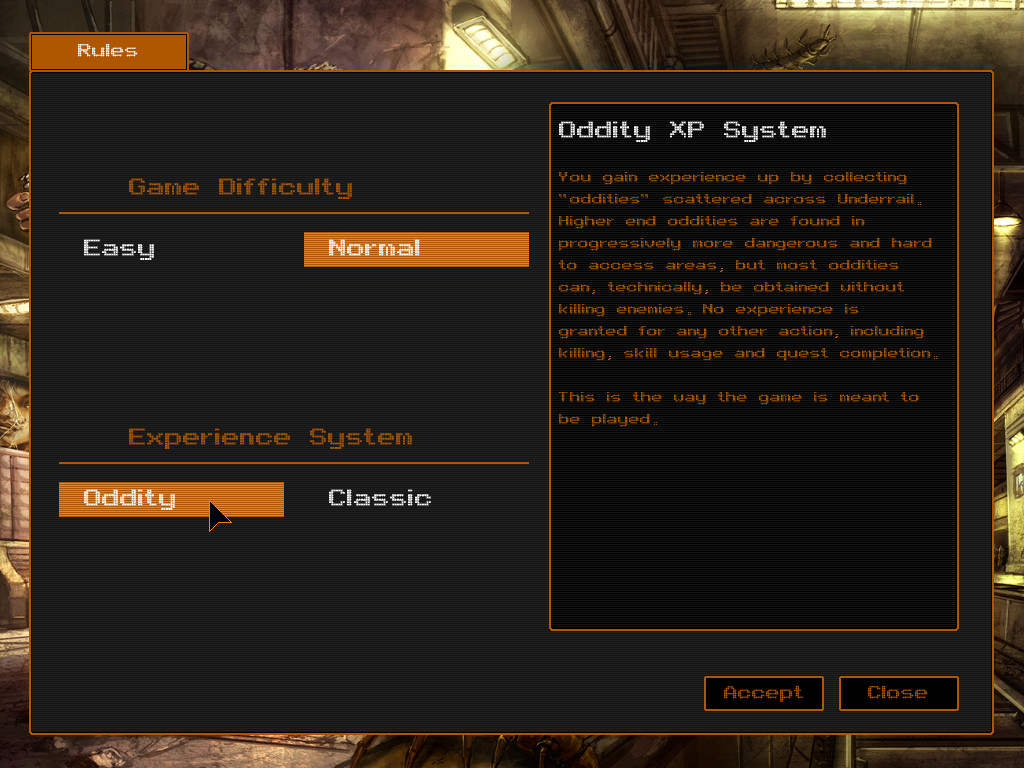 Before we even begin I want to make it clear that, even though I consider the new system to be the "default" way to play the game, the old system is still available for those who prefer it. Upon starting a new game you will be able to choose which experience system you want to use and you can also choose between easy and normal difficulty. On easy difficulty player character will have twice the health and the healing consumables will heal for twice as much and have a lower cooldown.
With this change, I'm only trying to re-balance the experience economy and not anything else regarding the character progression. The experience economy concerns the way the player gain experience and how does that affect his character build and play-style.
Since the early development phase of the game I was set on the game utilizing this old-school linear level/skill progression system. I'm fond of this kind of system and I had a pretty good idea how I would handle various combat calculations within it. What I never liked about it, though, is how the games that implement it handle experience gains. The problem is similar to that presented in the previous dev log in regards to the trading economy. Most of experience you gain by completing quests and killing enemies. So in order to get as much XP as possible and progress through levels as fast as possible, the player is encouraged to resolve most situations by combat. With Underrail being a challenging game as it is, there exists a very real need for the player to maximize their power level at any stage of the game.
One of tweaks I did in the past of ease this up a bit was to increase the XP gain from quests and reduce the XP gain from kills. It did help a bit, but in a game which involves a lot of combat you'd really have to go to the extremes when shifting the XP gains (from kills to quests) before they actually change the nature of level progression. Otherwise, it will still be heavily based on XP from kills, you'll just slow the progression down. You could go to one extreme and say, let's only award XP for quest completion. This is one way to go about it, and certainly some games have utilized this or something similar. I personally I don't like, though. I find it a mostly boring and non-dynamic way to progress and it also encourages you to complete as many quests as possible, instead of just those you want. In my opinion, you should only have to do quests that progress the story (or alter the game world) in the way you want or have other in-game rewards you desire, and not because it's the only way to become more powerful. For me, playing RPGs is about making choices based on preferences. Anything that limits this is bad.
* * * * *
What I wanted to do is reward player with experience for exploring Underrail, fighting new types of creatures (as opposed to farming easy ones) and just generally discovering and experiences more of the game world. Without them having to make optimal combat builds or finish the quest branch that gives the most experience.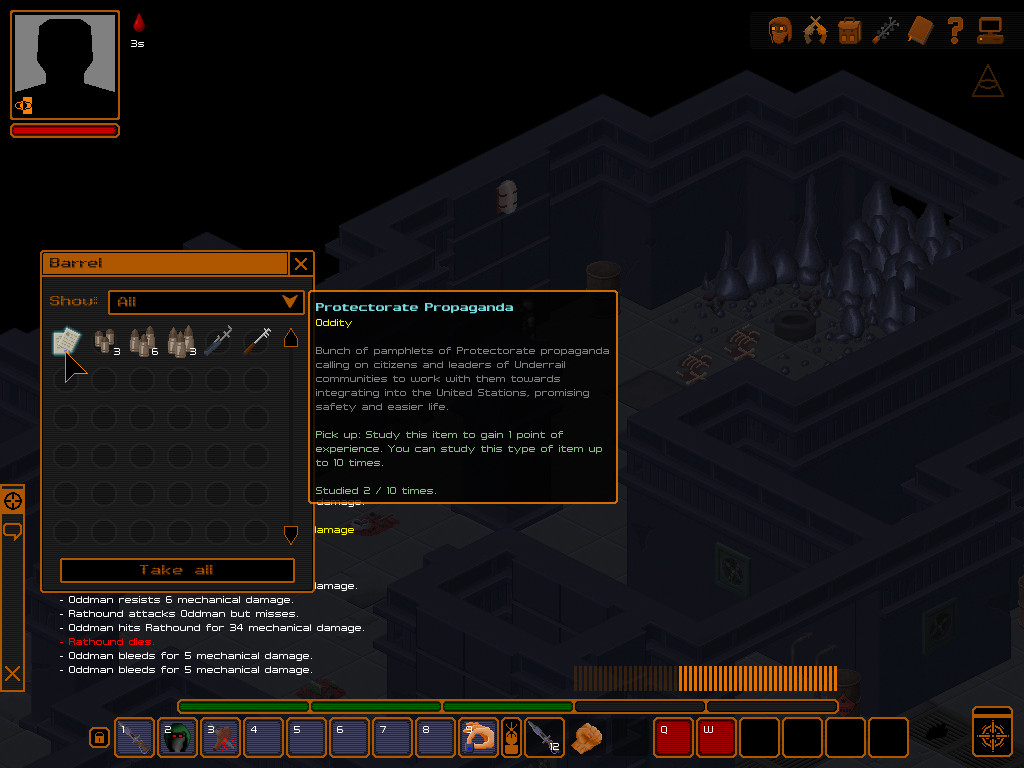 The way the new experience system works is you only get experience from collecting and studying "oddity" items. These items are scattered throughout Underrail, mostly at points of interest. Some of them are gained by killing critters and other specific types of enemies, but since each oddity item can be studied a limited number of times, you can only farm XP from a single creature type to a certain point. Also, there are generally more instances of an oddity item type placed than you need, so you don't have to have 100% exploration score to get them all. Though, some of them will be unique and only awarded for discovering special areas or defeating bosses.
The main purpose of this system is to allow players to level at a similar rate regardless of what their build and play-style is. Going through the world stealthily, guns blazing (or in some cases diplomatically) or anything in between should now earn you similar amount of experience. People who build their characters better to their respective play styles will still naturally have an easier time and be able to venture to more dangerous areas. They will still do better than those who are still getting the hang of the game - the purpose of this is not to make the game easier, just more inclusive for different play-styles.
For those who like to race ahead of the difficulty curve and like to visit higher level areas early to amass experience quickly, let me assure you that the purpose of this system is not to prevent that either. Higher level areas will hold oddity items that give more experience, so skipping ahead to those will still accelerate your leveling, though admittedly not as much as the previous system.
* * * * *
So, in any case, the new update is coming soon and you'll all be able to check out all these major changes and let me know how it's working out for you. Our focus in the months to come will remain on providing more content to the game and less so on new mechanics, but I am still dedicated to making this game as mechanically and economically sound as possible, as I feel this is just as important.