Hi again!
Last Dev Log we talked about some big points of interest, but we also need smaller, yet very important models: structural blocks like pillars and arches.
Pillars, arches and stalagmites will allow us to spice up a level and make it more interesting, by creating various shadows and appealing negative spaces, be it way below the floor, or up high in the walls.
We will start by modelling a cylinder and square shaped pillar with many bevels and indentations. To these stone models I will then apply a bunch of modifiers like Planar Decimate and Triangulate, to make them look like they were made of stone.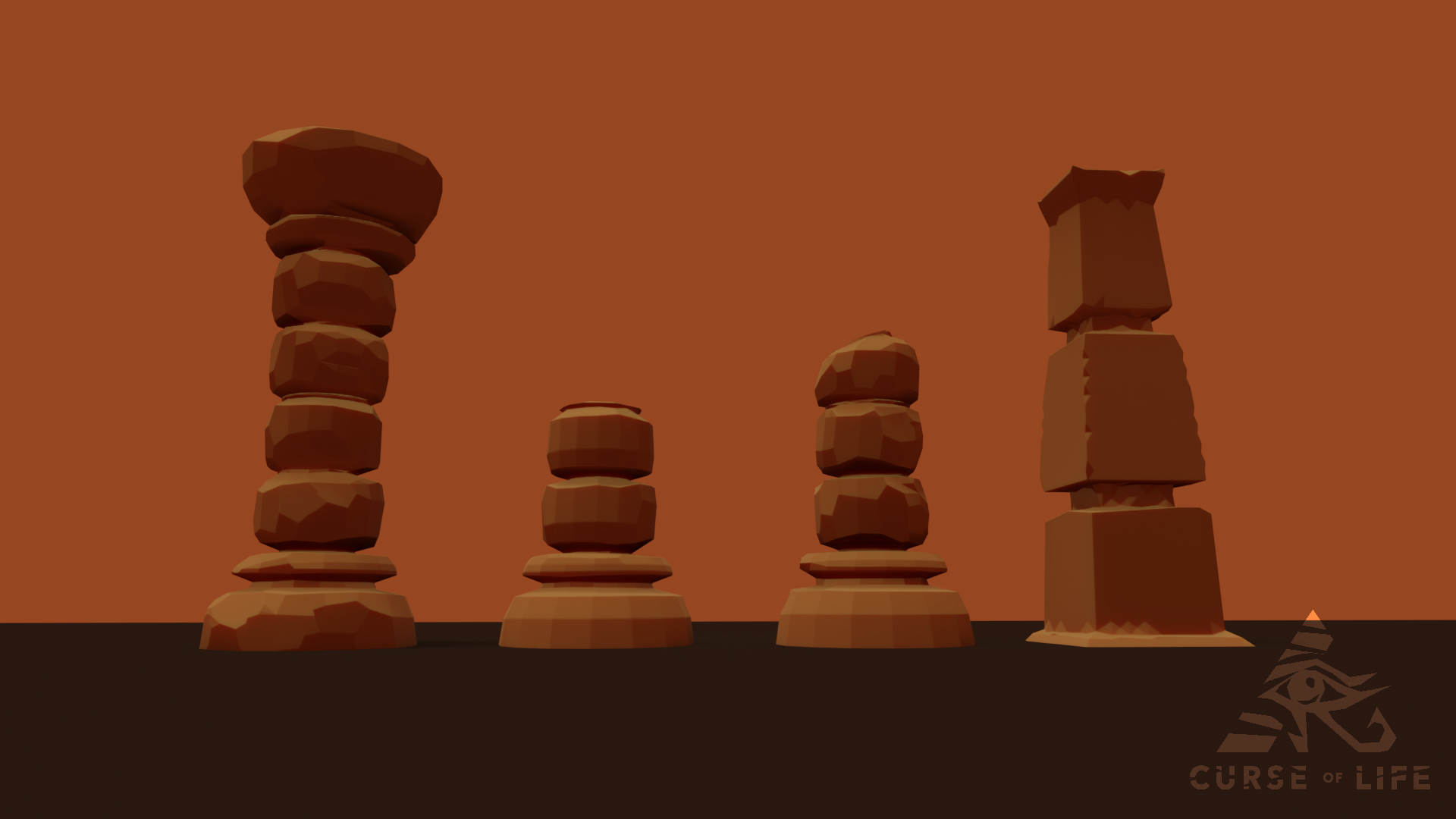 After modelling, you can then sculpt to make every side of the pillar different. When placing these in the level, you can then use one pillar for everything and then rotate it to make it look like a different pillar. If you pay attention to this last image, the second pillar, from the left, has a different look: this is before applying the modifiers.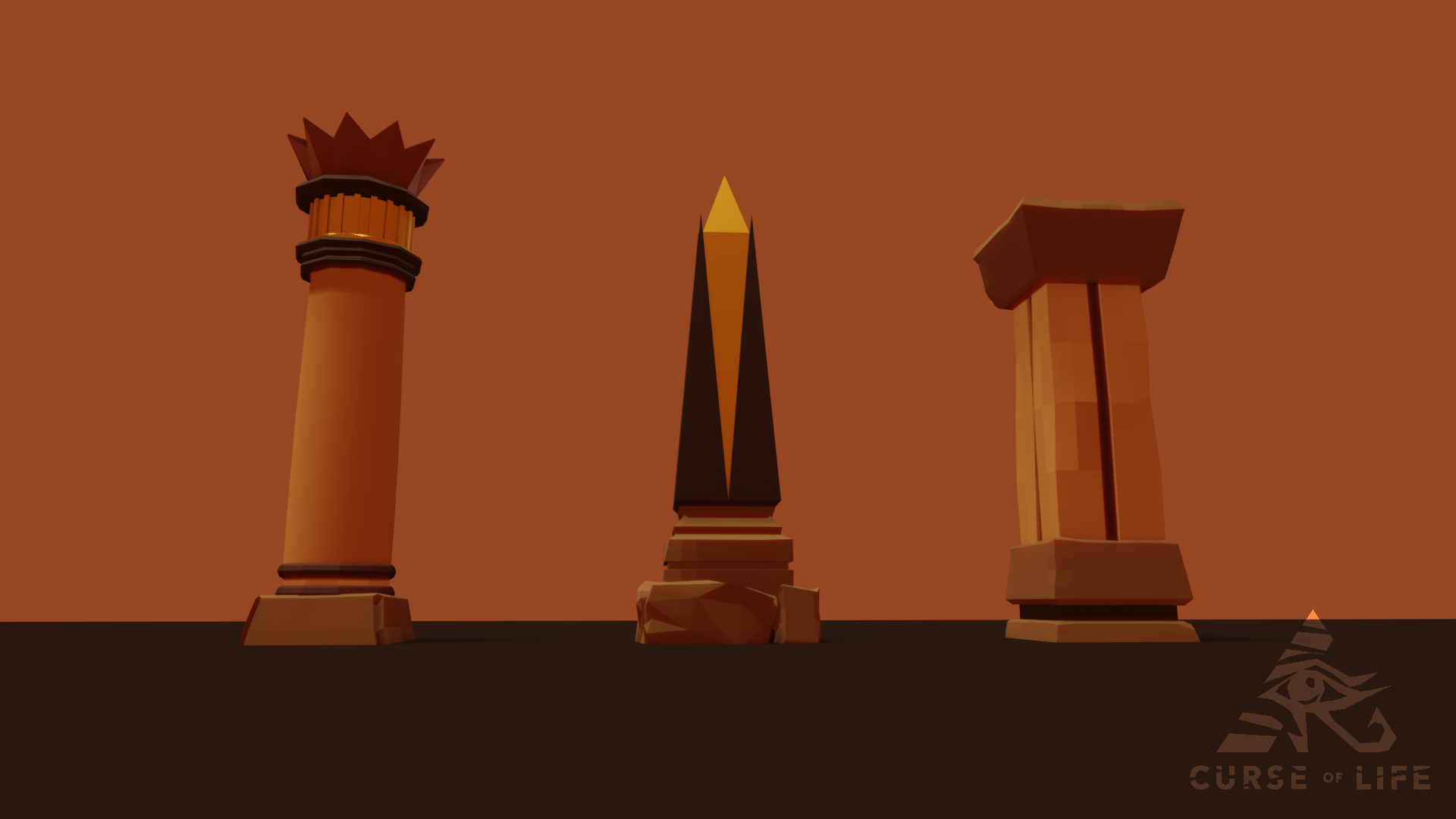 After making one or two variations of a destroyed pillar, we can move on to more sophisticated pillars made out of marble and smooth stone, and also, an obelisk. I also added some gold to this obelisk and a bronze detail on the cylindric pillar.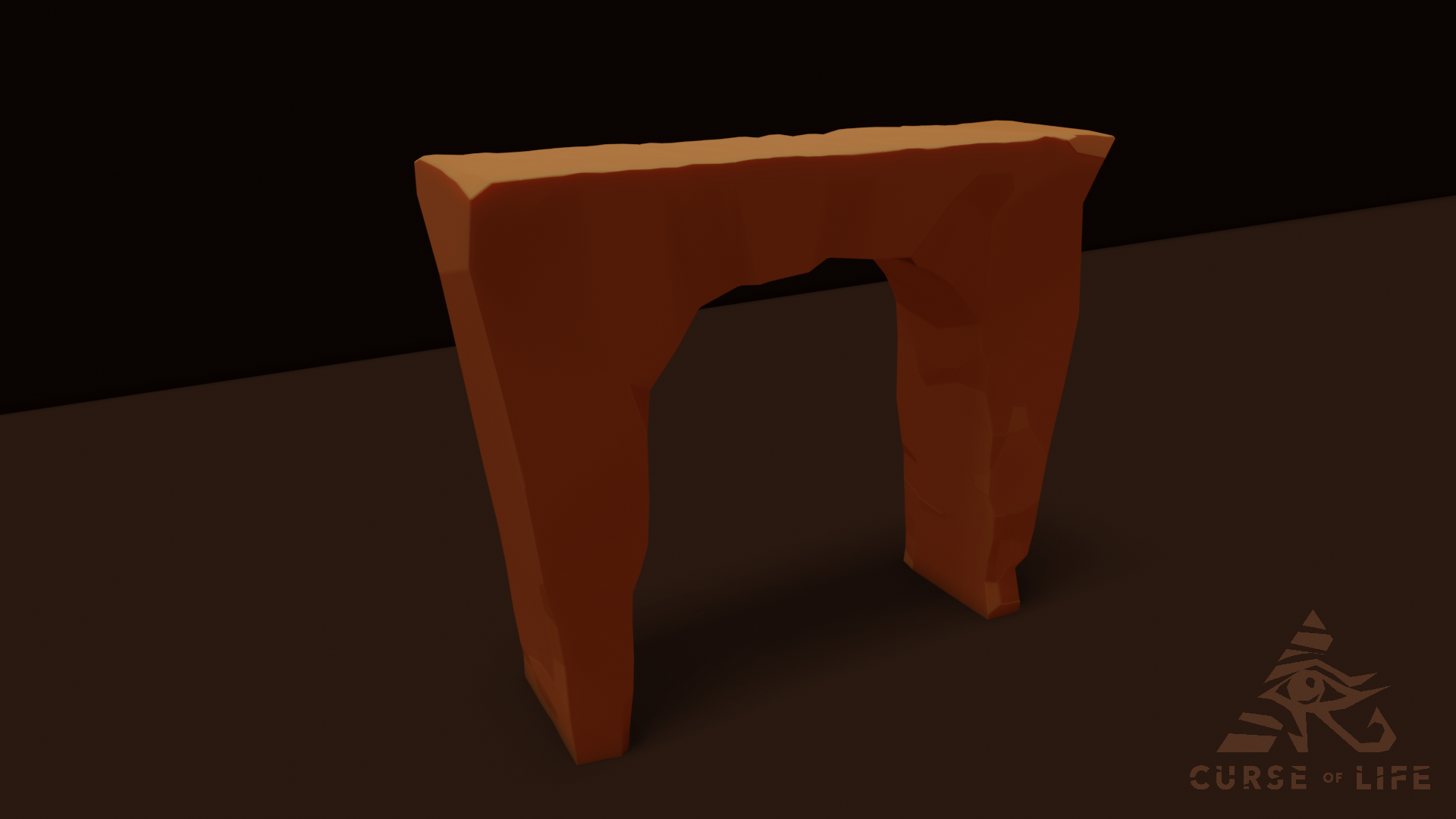 After making many pillars and their variations, we can move on to sculpting an arch made of stone. This very narrow stone structure was inspired by the Lord of the Rings scene when Gandalf stands against Balrog.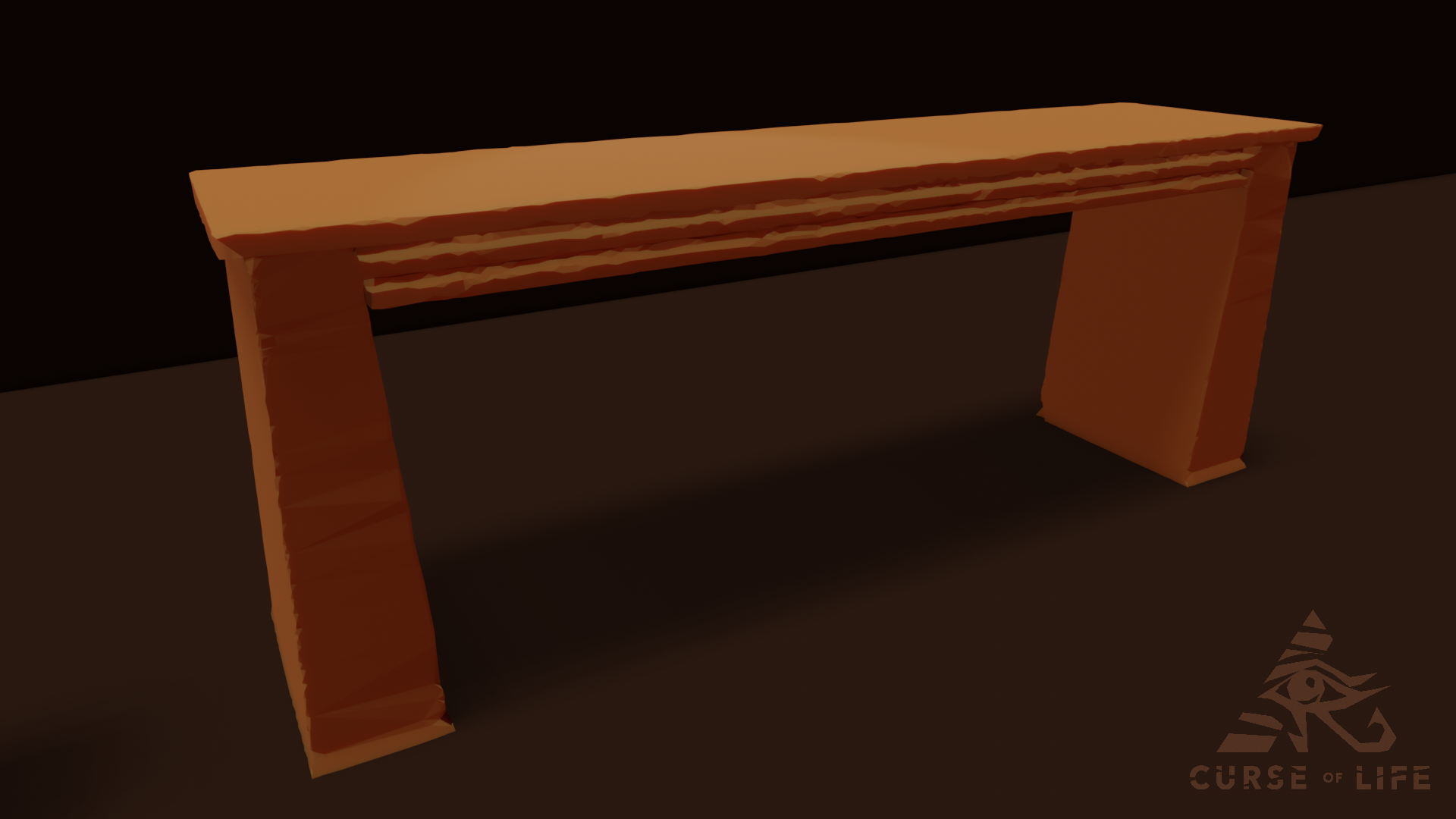 This model is very simple: after getting the shape right, you can embellish it with bevels and that stone texture applied by modifiers we talked about earlier.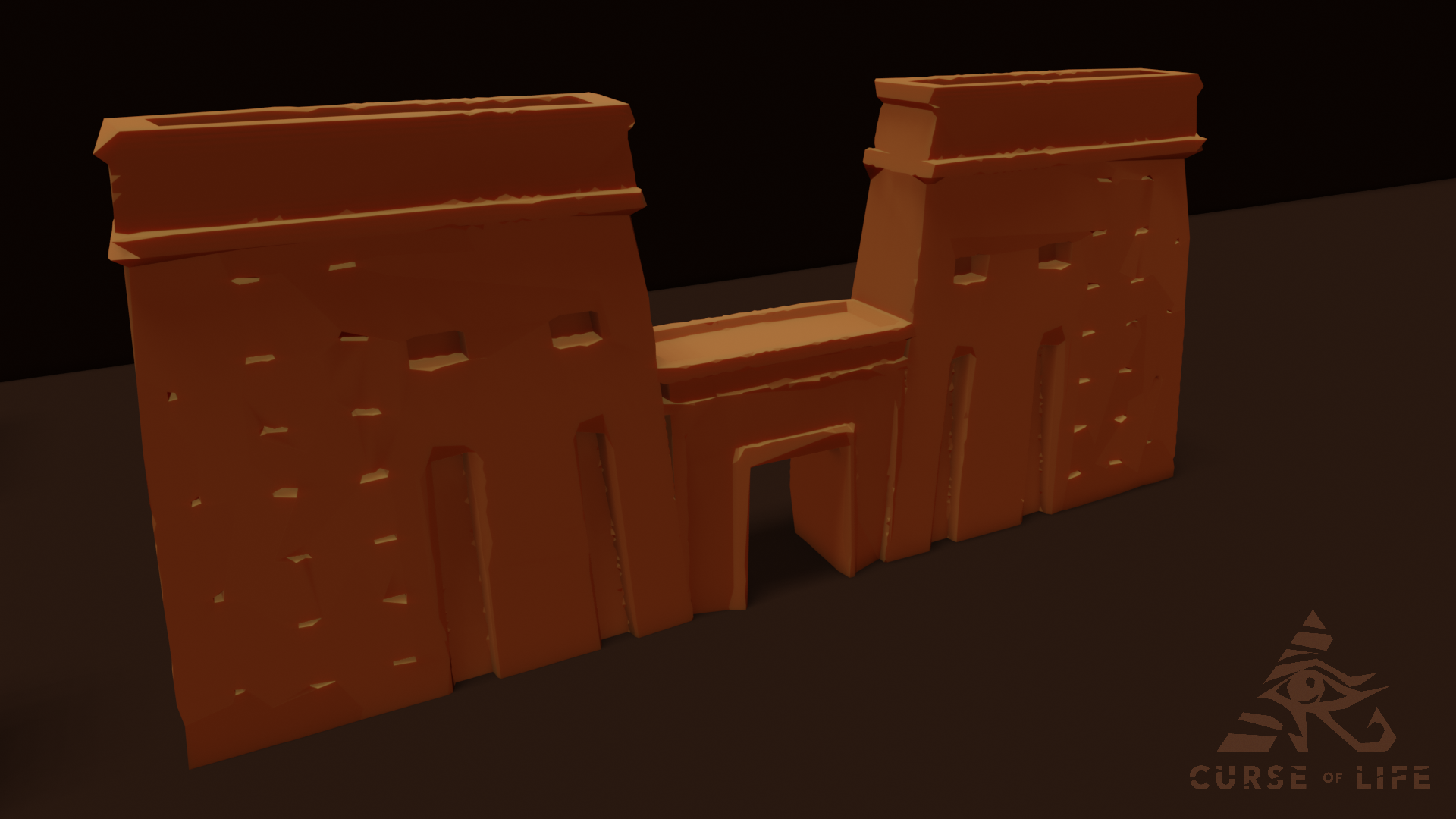 The shape of this specific model has to be very reminiscing of the ones built in Egypt. So, you can't deviate much from the original shape, but you can also add some embellishing elements like bevels and different shapes of booleans for the tiny openings in the walls.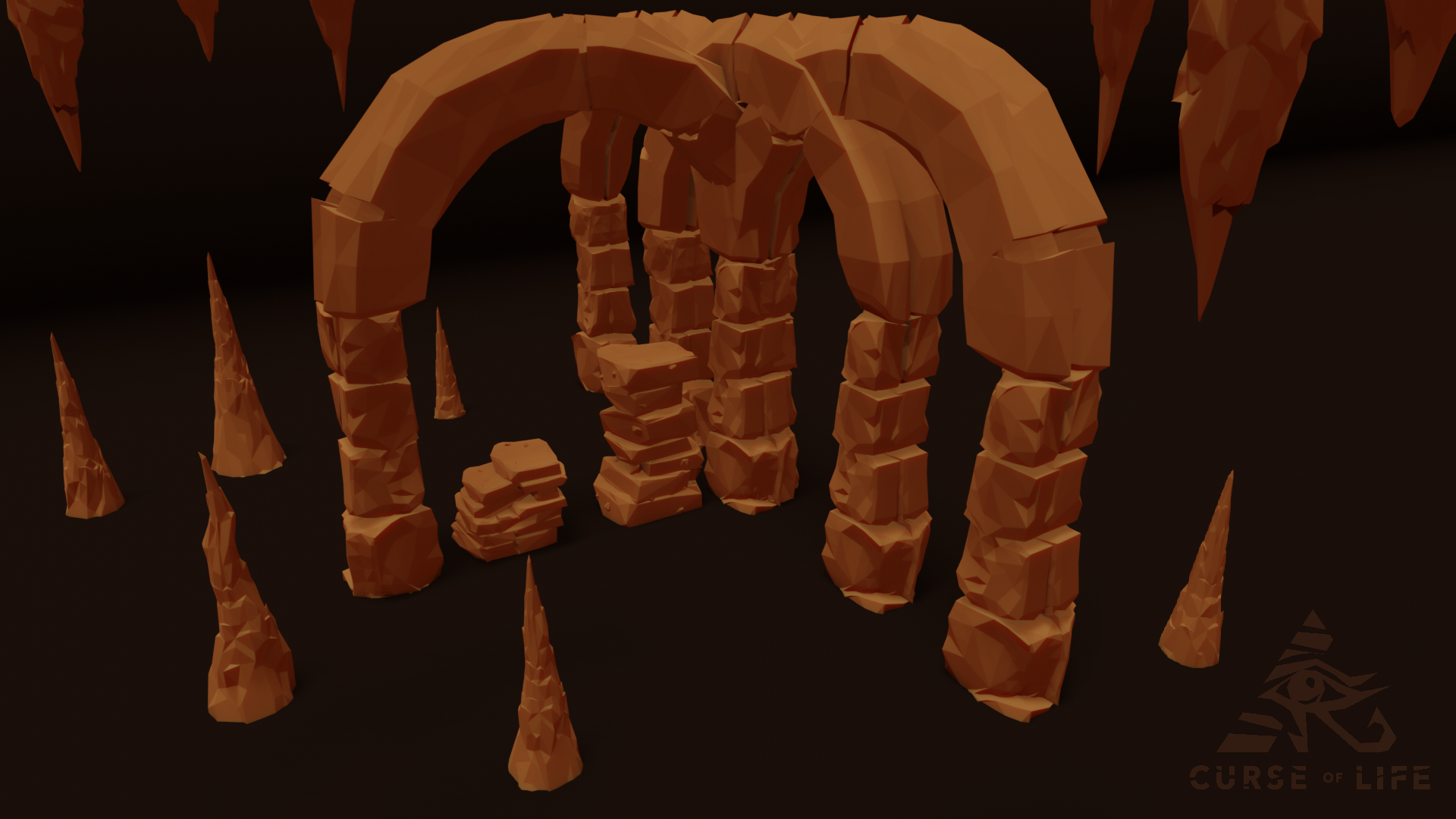 More stone-y structures we can model are some stalagmites and stalactites and also some stone arches.
And there you have it! Now, the level designer will have so many tools to work with to make you the best level there ever was. All you need is a couple of interesting models and designs and you allow the environment artist to work to his full potential!
Hope you enjoyed this Dev Log and follow us on social media!