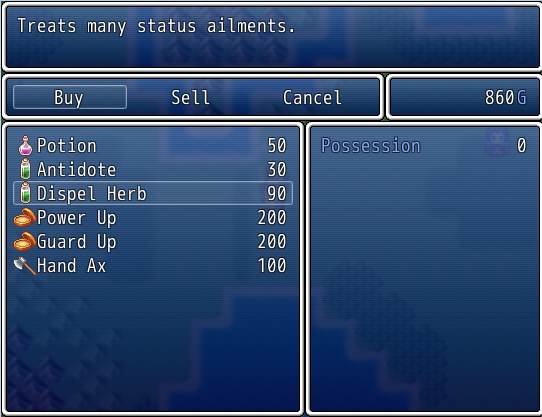 Welcome to Dark Moonlight! An adventure RPG based around a particular young fighter who's trying to undo the damage caused by his father's past-reign of terror in the island of Sasayai. Along the way you'll come face-to-face with the evil mastermind behind his father's ways, a man named Kai Ito who has a reason to hate the world. Follow your quest, meeting new friends and love along the way, to uncover your inner being, destroy all evil plaguing Sasayai, and end Kai Ito's terror. Sounds a little bleak, don't you think? Anyways, I've gotten the first few locations finished. You won't really see much action until you reach Port Uso, where the main villain group appears. You fight them(well, mostly their leader) and help some kids escape a prison sentence. Head off to the north and you'll enter the Waterspirit Cave. You are told that the Waterspirit can guide you on your journey, and forth you go. Once you fight your way through a cave full of random fighters who are clearly inferior to you, you'll approach the Waterspirit. She'll tell you some helpful info if you heed to her request in return. She informs you of Kai Ito's second line of defense, a girl named Nati Usuguri, who apparently is the most dangerous person in Sasayai next to Kai Ito himself. After your battle, you'll earn the Water Blessing. Head out the cave and you'll find the true identity behind Nati and how nothing that was said is true. This whole story can't be told in one Dev Log, let alone a manga, so you'll see what I mean later.
---
Changelog:
Added optional tutorial level
Added treasure chests and hidden items
Removed Formation option in menu
Allowed free-saving
Enemies may drop items
Added Kage Troop
Added hunger & thirst meter
Ability to be robbed in your sleep
On-map enemies created
Season and Night-Day Cycle added
Four Elemental Spirits appear
Nati Usuguri tells her true story
---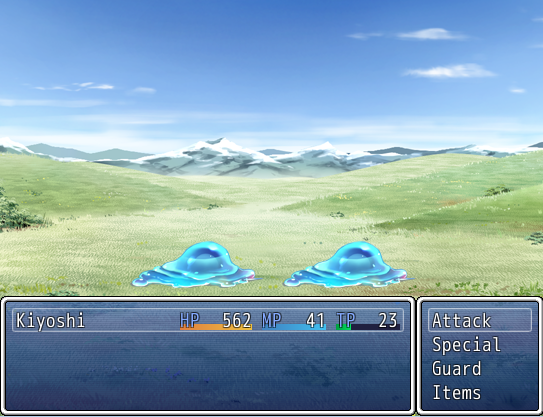 If you want updates as soon as they happen, be sure to follow me on Twitter, you can also track Dark Moonlight on IndieDB. If you have any questions regarding Dark Moonlight and its development, feel free to ask me on Twitter or on IndieDB and I'll try to reply as soon as I can. All feedback is appreciated and greatly helps Dark Moonlight get finished quicker when I know that people are liking the game and helping me fix bugs and glitches, as well as giving us their ideas and suggestions for the game. Have a great day!