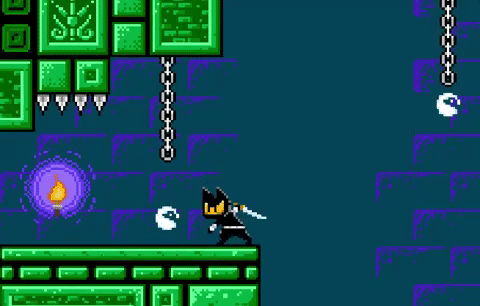 Greeting, ninjas!

This stage is in a dungeon, lair of the next Master you have to face. That level has extra hazards plus the monsters, still adding a simple mechanic: In order to open the gate for the next sub-stage, you'll need to light 4 bonfires spread through the map. This time we created all the tiles in one single layer, what made everything easier to organize (except small details that should move independently). Let's show you what you'll find down there.
Hazards

Dungeons are usually full of traps, and this one is no different. We added some hazards to create a more harmful environment, simple but deadly if you're not fast enough. This will challenge players to be more careful and faster, which are some skills of a true ninja.

• Spears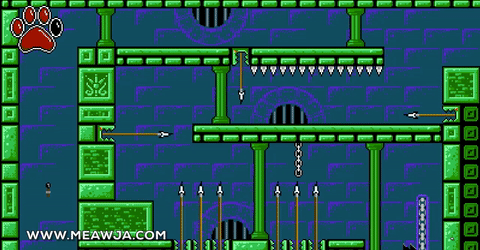 • Turning Platforms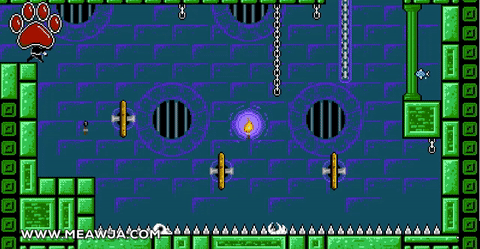 • Spinning Blades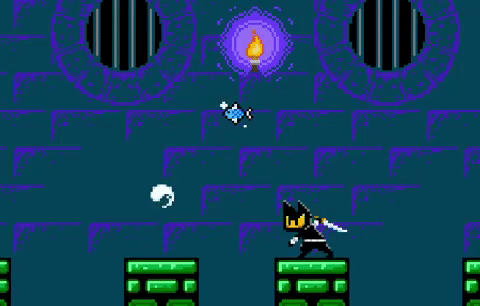 And a few spikes here and there. Now its time to show our the danger of our...
Enemies

This time we have a few enemies that you can't hit, but that doesn't mean they can't hurt you. The spitter frog doesn't walk around but keeps spitting every few seconds. The alligator just walks around but it' carrying a spiked shield, this way you can't hit him unless you aim his back. The other two are the sleepy dragon — who you can't kill or reach but his breath surely can toast you — and finally the mysterious red-eyed beast from the dark chambers. It can't get out to chase you.. yet.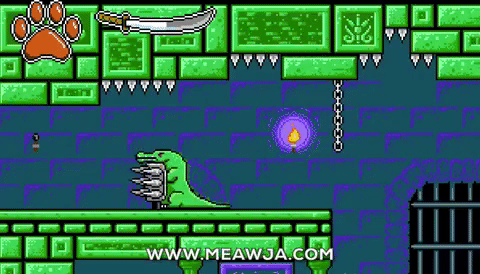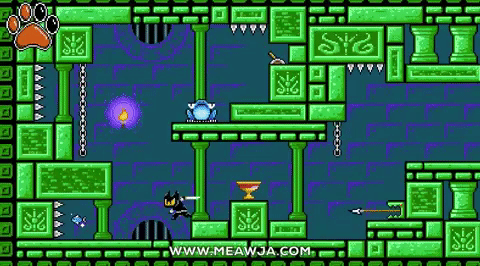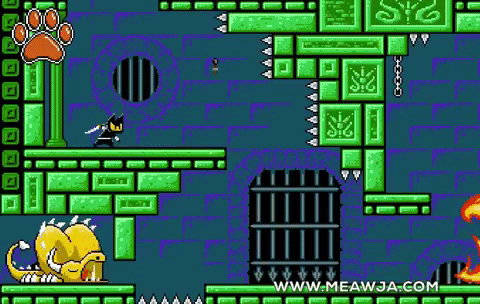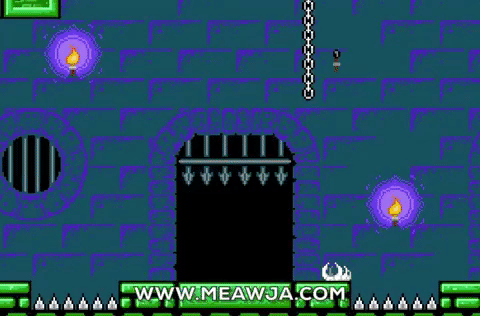 Thanks for reading.

Onward, ninjas!