Greetings pilot, and potential pilots!
The 1.3.0 update has gone live for Absolute Territory and brings important decision making element. The choice of ship and weapon loadout best suited to complete a mission.
You won't have immediate access to the best ship or weapons from the start of the campaign. Through campaign progress, better ships and weapons will be made available. Some specific missions will restrict ship and loadouts in special circumstances.
Ship Selection Screen (Guardian Fighter)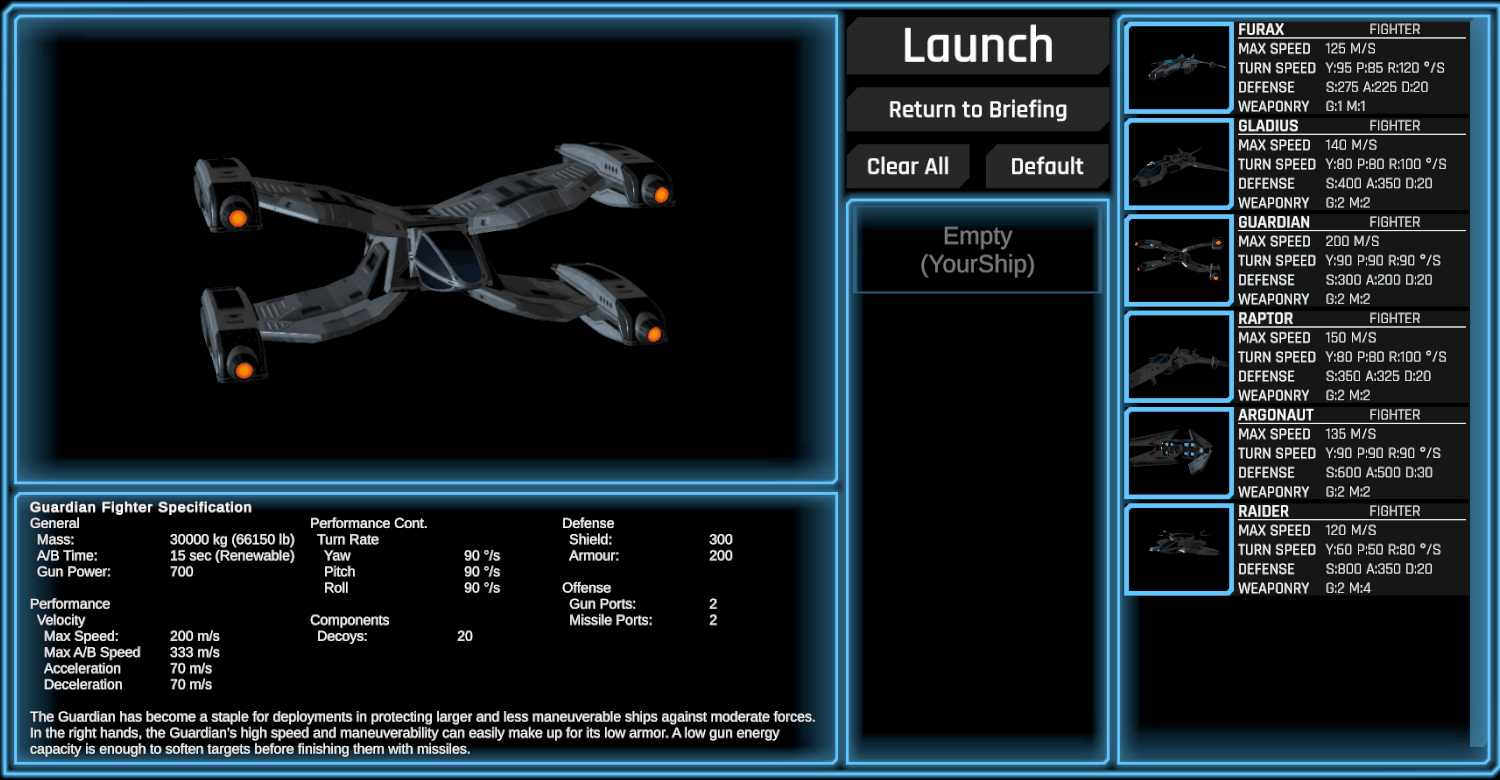 Weapon Loadout Screen (Guardian Fighter)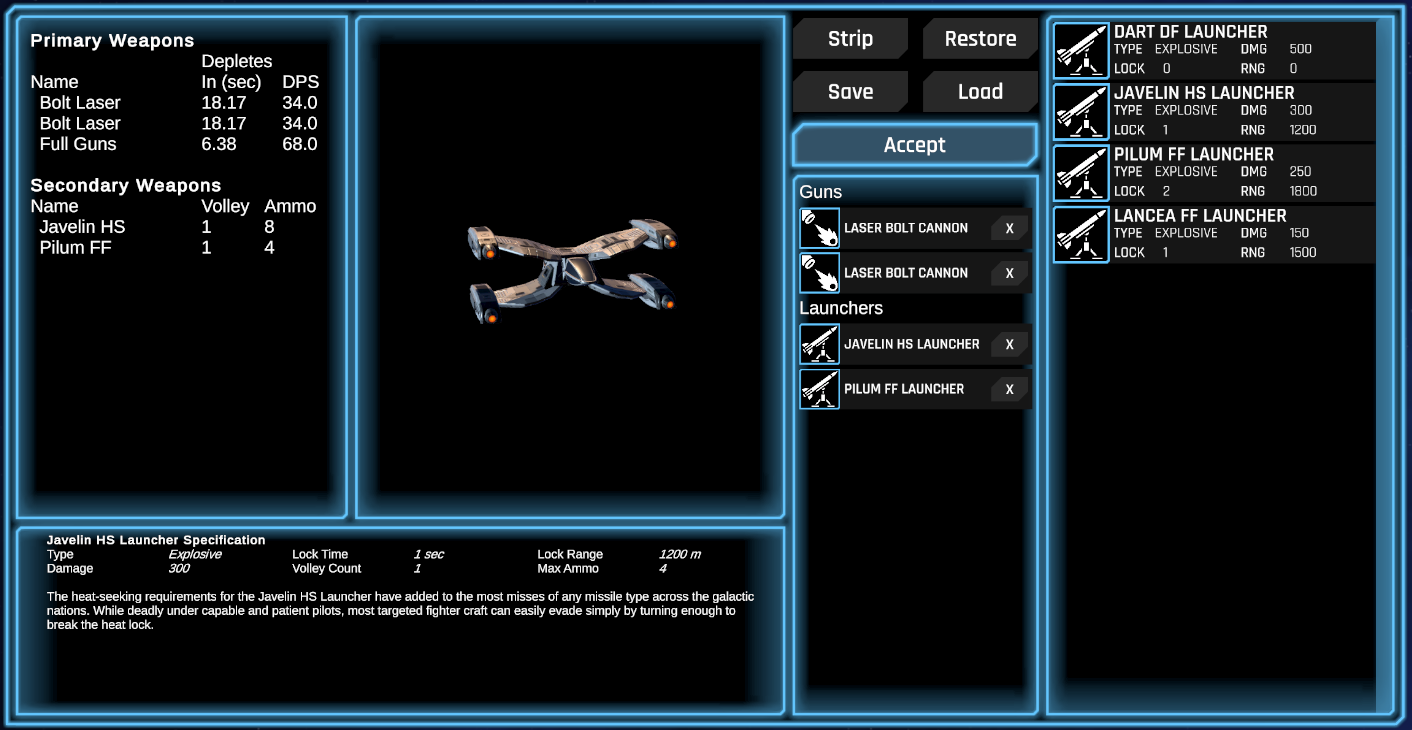 You can drag and drop your selections with the mouse. Alternatively, you can navigate and make selections with the keyboard or supported controller. In fact, you can use a controller to navigate all the menus, the only exception is the Level Editor which requires mouse interactions.
Ship Selection Screen (Raider Fighter)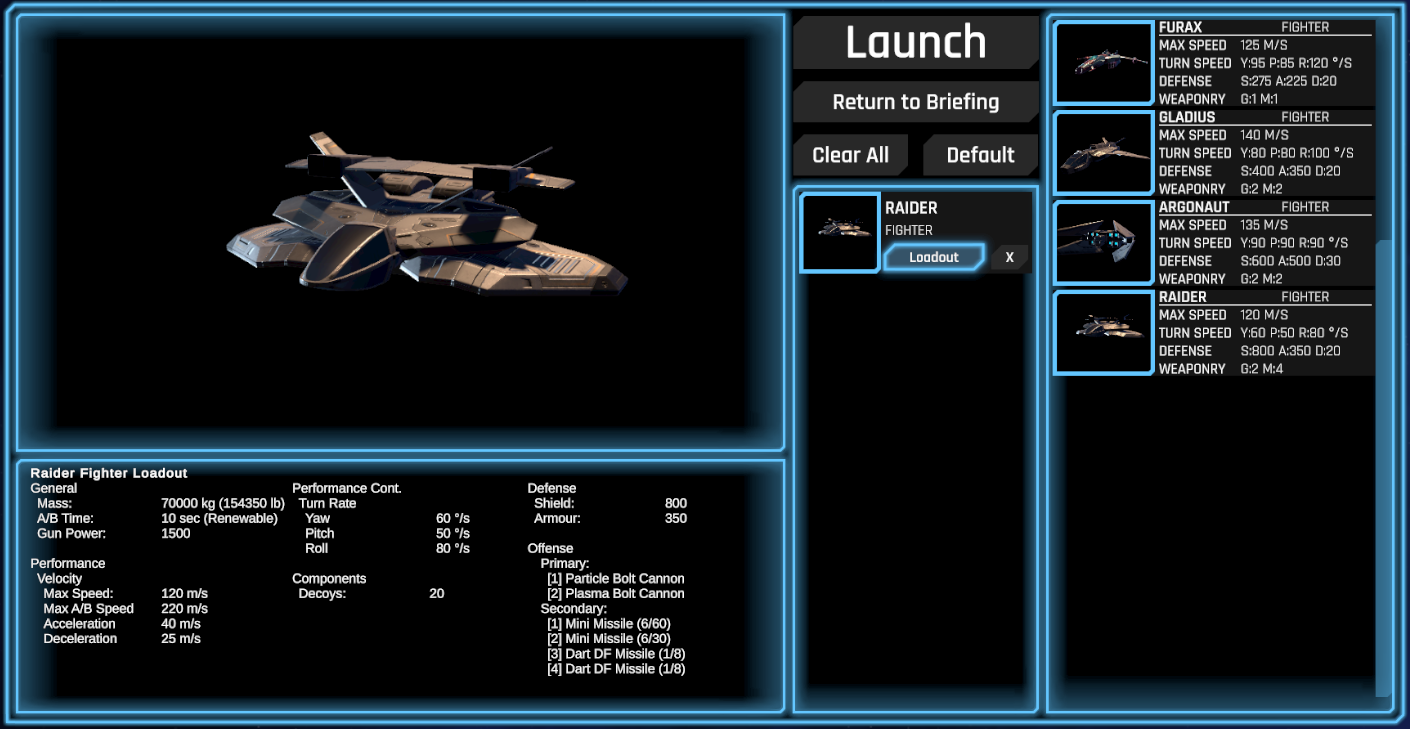 A new trailer is available showcasing updates from Absolute Territory's original release, from improved HUD elements to the new ship and weapon choices. Along with already existing features, like advanced targeting and sub targeting, Newtonian physics with exaggerated forces for tight flight controls, and advanced control options allowing HOTAS, flight pedals, game controllers, traditional keyboard and mouse, and many other control devices supported.
Plans for the future
This month I hope to release Absolute Territory on Itch and Gamejolt. I have a build ready to go, just some behind the scenes decision making needs to take place to determine a suitable date.
In the new year, I hope to have a roadmap for updates and improvements towards enhancing Absolute Territory throughout 2021.