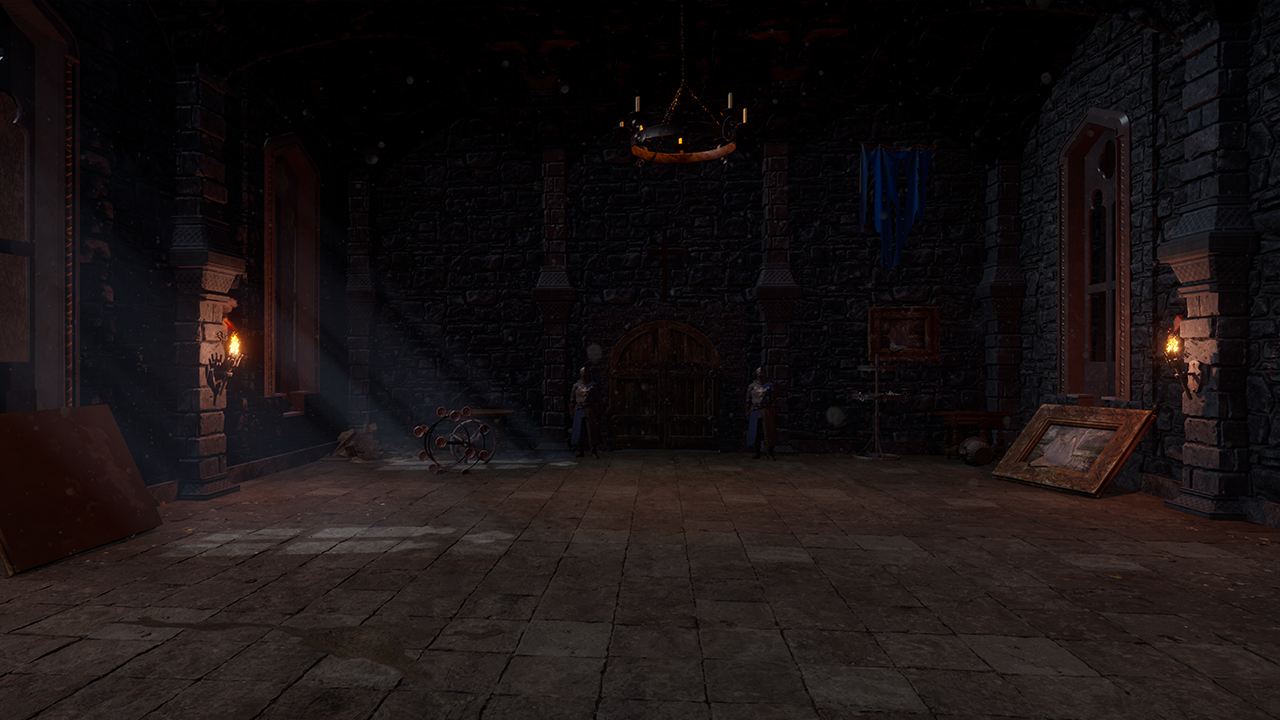 Dear nobles,
Thank you for your patience. We're back with Dev Diary.
In fact, we didn't write it for a bit, but once again we threw ourselves into work, creating content, fixing bugs and suddenly three months have passed. With this we want to calm you down - work on the game is still ongoing.
Some of you have asked why the premiere date was changed to 2024 in Steam. From the beginning, we planned to end the production of the game in 2023. However, the more we work on Noble's Life the more likely it seems that it will be the fourth quarter of 2023. This, on the other hand, is simply a bad time to release an independent game. Hence, we decided that a much better date would be the first quarter of 2024. Of course, this is not the final date, and we may be able to finish it sooner.
To conclude the introduction, today, as we announced before, we will talk about the noble court and the characters associated with it. We mentioned it a little in Dev Diary #4 - Peasants and villages, so if someone has not read it, we invite you to get caught up.
In this post, however, we will tell you what splendor is, how to get it, and explain with practical examples how various advisors can be useful to the player.
Rough beginnings
At first, the player's court doesn't really exist. If you want to know why, check out - Dev Diary #8 - Kingdom Reborn.
Hence, the game begins with only two other nobles, the main adviser, Guiscard Abreo, who is also a character introducing us to the game (i.e. a tutorial guy) and Roland Bedeau, a military adviser. These chevaliers are important characters to the plot and will still get their Dev Diaries, but what about the others?
All other characters the player will have to acquire. The most common method is to hire them when they appear in front of a noble during the audience and offering their services. After all, wandering specialists looking for a rich protector is something that took place.
Another option is to spread the message that we are looking for a particular specialist. Although this option is usually the more expensive one, sometimes the player doesn't have time to wait for someone to come along.
Splendor
At this point, it is worth mentioning a certain implicit value influencing how many talented guests can appear in the player character's castle.
Splendor, because that's what we are talking about, is a marker of a reputation of a noble led by the player and the wealth of their demesne. Investing in art, financing impressive buildings, helping other aristocrats, being generous towards their subjects, organizing sumptuous balls are all examples of methods that increase it.
The quality of specialists/advisers that visit us depends on its level. There is no reason to expect that a very famous artist would want a poor noble as his patron. Similarly, the best engineers or medics will not even come near an estate, certain that there is no one there who can afford their services.

In emergencies, player's character will be able to gather their advisers to work out a solution to a complicated problem with their help.
If you want to read about practical ways to use Noble Court members We invite you to visit our Steam page where you can find the second part of Dev Diary.