Weapons – Part 1: Small Arms and Weapon Mods
Weapons are important to keeping you and your civilians safe and besides, who doesn't like a good firefight? A keen knowledge of weapons can give you an edge over any adversary. In this article, we're going to dive into the weapons and weapon mods available in Voxel Turf.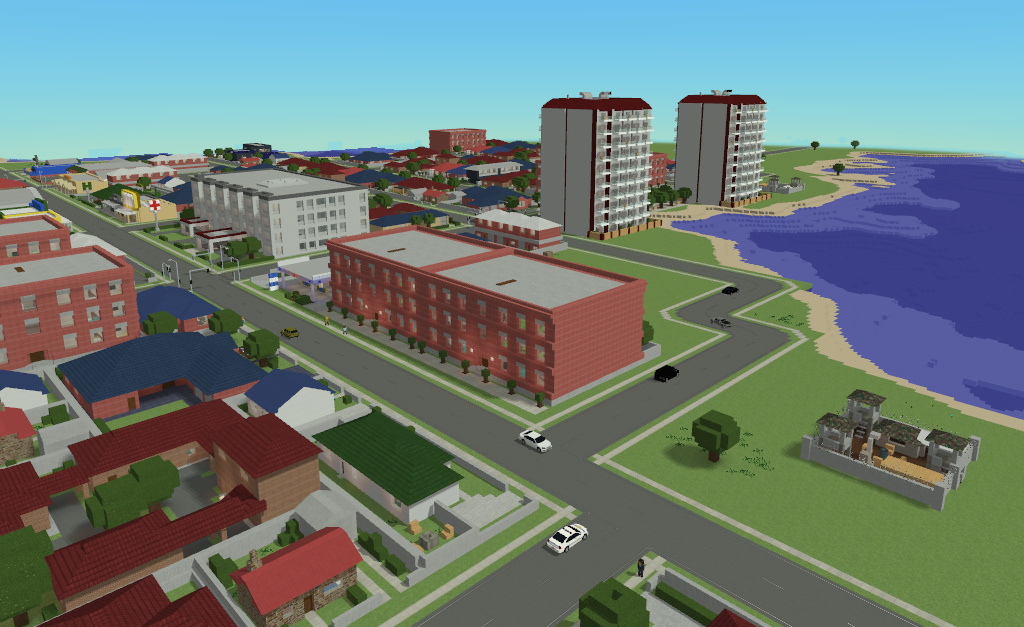 A knowledge of weapons is cruical for life in Voxel Turf



Basic Weapons:
Voxel Turf has 5 basic weapons.


Pistol: Good aim, short range, medium damage, fast reload. Cheapest weapon, a good thing to start with.
Assault Rifle: Ok aim, medium range, high damage, medium reload. 25% armour piercing.
Shotgun: Poor aim, short range, high damage, slow reload. Best weapon for explosive modification.
SMG: Poor aim, short range, medium damage, fast reload. Very large clips.
Rifle: Very good aim, super long range, high damage, slow reload, slow rate of fire. Slight (5%) armour piercing.
These weapons come in 3 tiers: Black, Silver and Gold. Silver and Gold tier weapons cannot be purchased, they must be looted from Bandit Bases. Each tier is more accurate, does more damage, and has faster reload speed than the previous tier.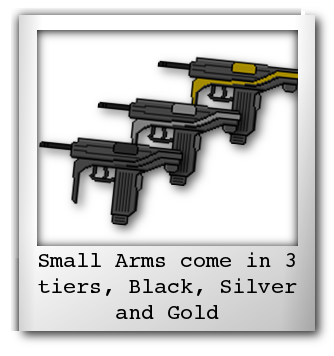 Weapon Mods:
Weapon mods are used to spice up your arsenal. Specialise you ordinance, or turn any weapon into a boomstick with weapon mods!

Types of Weapon Mods:


Silencer: Removes the sound effect and muzzle flash from the weapon. AI mobs will be less likely to notice you.


Extra Shot: The weapon will shoot an extra projectile for each round fired, however this will decrease the accuracy and reload speed.


Scope Mod: Increases the accuracy of a weapon, and more importantly, allows you to view down scope. This comes in 3 tiers (black/silver/gold), with increasing accuracy and zoom with each tier.


Armour Piercing: Also comes in 3 tiers (black/silver/gold). Increases the armour piercing rating of the weapon by 25% per tier, and also increases the base power of the weapon.


Explosive Mod: Comes in 3 tiers (black/silver/gold). Gives the weapon a probability for each projectile to cause an explosion. The effectiveness varies with weapon to weapon, with Shotguns being the most effective and SMGs being the least.
Weapon Mod Videos
Armour Piercing Mod being applied and chewing through vehicles:

Explosive Mod being applied to a shotgun and destroying targets before setting off a hut full of explosive crates:
Armour Rating and Armour Piercing:
You've probably noticed that I've mentioned armour piercing several times in this article. Every entity in the game (every bandit, vehicle) has an armour rating. Each 1% of armour rating reduces the amount of damage done by small arms by 1%.

Most cars have a rating of 50%, vans have a rating of 60%, and CDF (police) vehicles have +10% armour. Tanks, naturally, have 100% armour, so they are invulnerable to unmodified pistols and SMGs.

Armour piercing increases the damage done to armoured targets, but slightly reduces the unarmoured damage. This means that weapons with high amounts of armour piercing chew through vehicles!
In next week's article, Rockets and Explosives will take centre stage! Stay tuned for this!
For Updates Please Follow Us on Steam, Facebook and IndieDb: