Hi there!
Welcome to a new Dev. Diary for 3:00am Dead Time. Last time we were talking about two demos, the ghosts in the game and some gameplay features, so we thought that for this new article it would be good to talk about the other aspects of our game, as well as the other creatures you will face on 3:00am Dead Time. Also, and after some deep thought, we decided that you deserve more than just a test drive in the 3:00am Dead Time first demo of this new and improved development cycle, and we have some exciting updates in that front too.
Let's stop the introduction before it gets too long, and jump directly into :
(Oddly enough, the video above looks better in lower resolutions, like 144p - 240p ...it looks more real)
During last week, we've been developing a new creature for the demo. It is an original design we are making for a very ancient being took directly from legends common to several places in the world.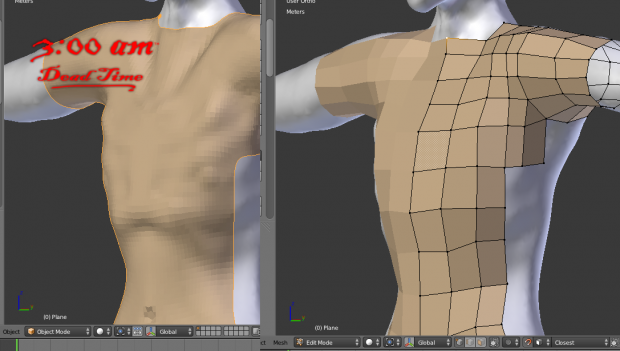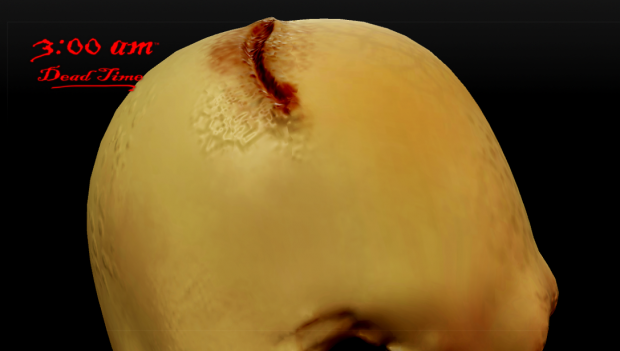 In 3:00am Dead Time we dont want to be limited to ghosts or poltergeists. As you have seen in the past, our game has included in its development different creatures, such as aliens, hybrids, shadow people, and now, with the new stage of development started this year, we are researching folklore of all around the world, trying to bring creatures that, even if they are not so well known or common in traditional media, have been around for long times in the stories of the people.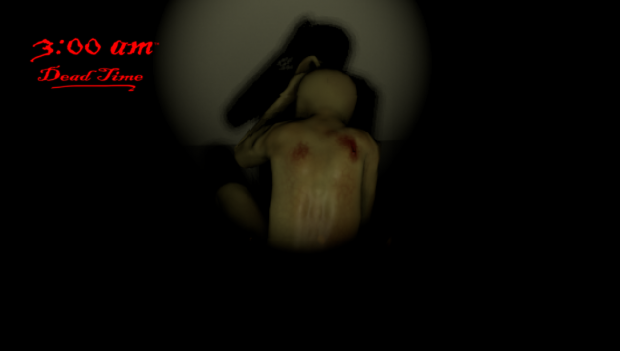 But why do we need a creature for the demo? Well, this is the next part of this article.
Updates for the
3:00am Dead Time demo.
In our last article we said that the demo for 3:00am Dead Time would be just a small test drive for the character on a simple environment, letting you test and try the movement, some basic features, and check the requirements of the game. However, after thinking more about it, we decided that you deserve a better experience while trying our game for the first time in this new cycle.
That's why we decided to not only make it bigger and more feature rich, but also to improve it in every way and make it an integral part of the game. The upcoming demo of 3:00am Dead Time will work both as a first try of early gameplay and graphics, and as the game's tutorial.
The level will feature several different creatures, many scary moments, a deep, carefully crafted atmosphere and will showcase the graphical features you can expect from the full game. This will also let you see better how the game will run on your PC, try for yourself some of the investigation mechanics, the new gameplay, etc.
Being a tutorial, it won't be an overly long level, but as with the rest of our game, it will feature lots of randomized content, and high replayability value. This meant for us to improve the Dana Williams character and give her a new outfit, more appropriate for this level.
Graphical improvements
and new outfits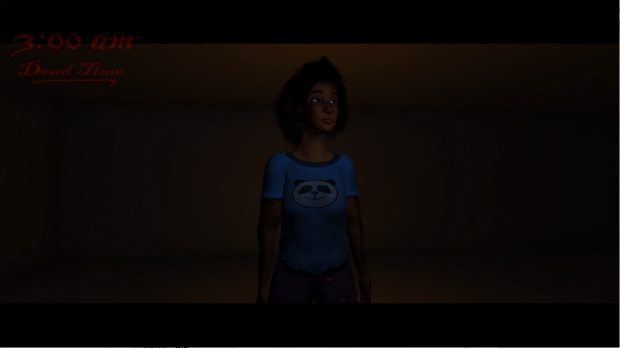 The original outfit for Dana Williams was a set of pajamas, designed for the first level of the game, the prologue, called "A sleepless night". For the tutorial, however, that outfit was not appropriate. We had to design a new outfit for her, for the new level. Just as we have made several sets of clothes for the other main characters of the game (coming soon...)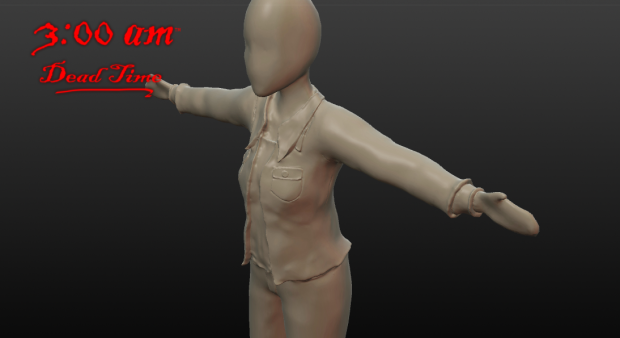 All our characters and creatures are first sculpted as highly detailed models, and then reworked to make them usable in the game engine. The clothes have been modeled and worked in a way that they can keep all the details in-game, and special shaderswere made to give the clothes all the small details and patterns that make them more believable.
But we have also improved the skin rendering we use in humans and creatures alike.
And during these last days we have also been working hard on making the scene for the demo bigger and more complex, full of interactive props, advanced paranormal behaviors, small challenges and many secrets, some of them hints for the upcoming missions and levels.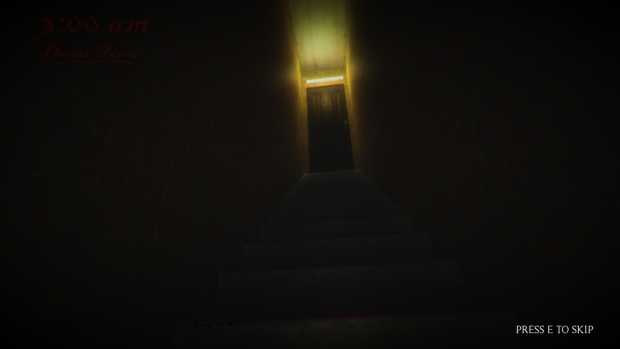 And finally, all the post process effects, custom shaders and some of the models have been reworked to optimize the game and be able to improve some more the final rendering quality. While the game can be scaled down enough to run smoothly in older machines (a heavy challenge due to the intense use of lights and shadows we require), we are also improving the graphics to give the best visual experience possible if your machine meets or surpasses the recommended requirements.
In our PC, the above unoptimized in-development scene runs in high quality (SSAO, antialiasing, bloom, depth of field, motion blur, color grading, full real-time shadows, parallax mapping effects, anisotropic filtering on all textures, 2048x2048 hi-res textures, etc), inside the engine editor and recording at 40 FPS. The final version of the game will be more optimized, but even now you can expect a smooth experience while playing.
Final Words
for this Development Diary
Making the demo more complex and rich in content means that it will take a little longer to develop. Still, the demo will be available between the end of March and the first half of April, both in English and Spanish, and both for Linux and Windows. Developing a game takes time and a huge amount of effort. Hundreds of hours have been put into development just in last week, since we do not want to hurry this project, we know we need to take our time to make sure the experience, the game you receive is of the best quality we can provide, and even if it is an early version, that it is as bug free as possible.
If you like our work, and you want to play our game, please show your support by follwoing us here, on Twitter and Steam, and by voting for us on Steam Greenlight. You can also give us your feedback, share our videos and links to our profiles, ask us questions or give suggestions. And soon, we will open even more ways for you to support the game (and ways to get exciting rewards while doing it).
Every bit of support is extremely important. and it means a lot for us. It's with your help that we can make 3:00am Dead Time a reality, and the ultimate horror experience.
We look forward to hearing everything you have to say, what you think and any doubts you may have, so let us know in the comments below. See you all in the next article!
The Irreverent Software Team.