Hi there!
In this dev. diary we will talk a little bit about the scares in 3:00am Dead Time, the new features for camera views in the game, as well as announcing the first of two upcoming demos for the game.
First, let's talk about the ghosts in 3:00am Dead Time.
GHOSTS and other paranormal events
In 3:00am Dead Time it has always been very important to be able to show complex and creative events that often mix real characters with a series of special effects. During the early development of the game and our first prototypes, we often found different obstacles, especially with ghosts because of their ethereal look and movement.
In our first versions we used a simple system of pre-rendered animations for shadow-like figures.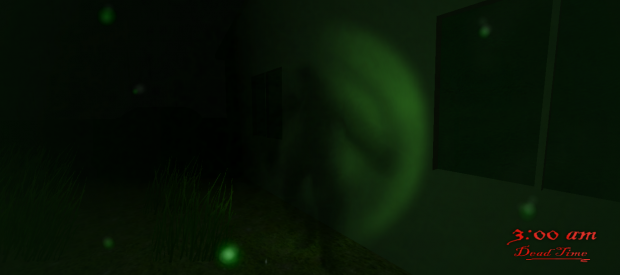 The only problem with this was that it was limited to simple figures, the framerate of our animations, and could only be viewed from one direction.
Then, in the next release we used a new custom rendering technique that precalculated the lighting over the objects and faded them out at the same time it added z sorted transparency to make a 3D character look like a more believable ghost.
But this was also a limited approach. It was limited to the character's gemoetry, meaning that the edges of the figure were well defined, clear, and limited the complexity we could achieve.
For the new version of 3:00am Dead Time we developed a new technique based on different kinds of projections, precalculated lighting control and complex shader based depth transparency, to achieve the effects we need, not only for ghosts, but for most of the paranormal events.
It is still a work in progress, but it will be featured and fully functional in the game :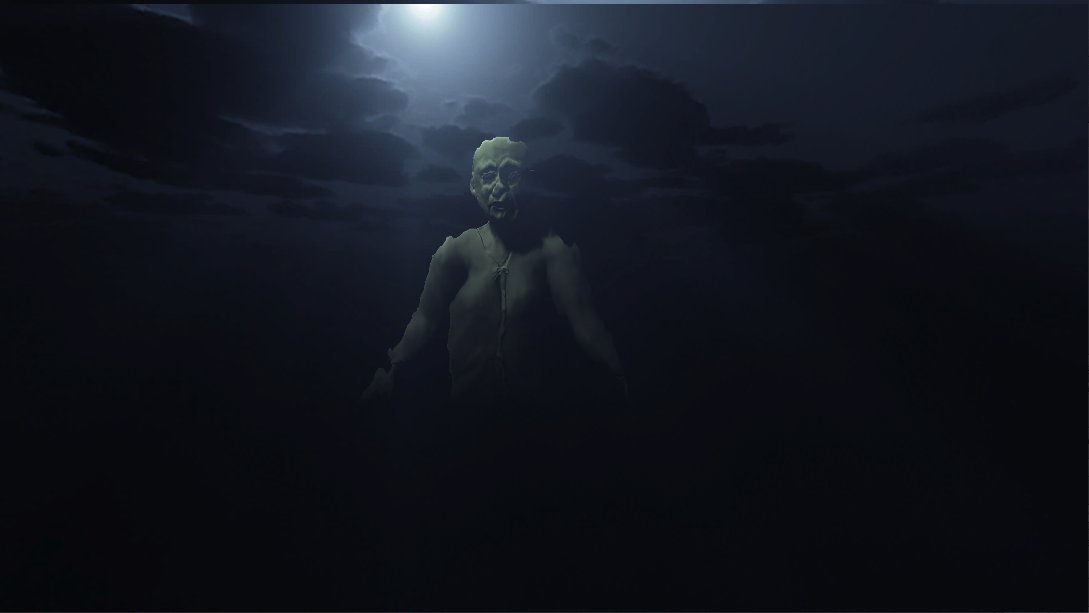 Our ghosts now can fade, appear among smoke or steam, go through windows and walls while leaving complex trails behind them, become shadows, be fully animated, and even mix several different character models to show hidden details (like bones) for more complex transitions.
Now, let's talk about some of the gameplay features we've developed since the last article.
New ways of playing 3:00am Dead Time
For the new 3:00am Dead Time, we knew we wanted to upgrade every aspect of the game, even the way you will play it. In the past 3am was a First Person immersive game, with a heavy focus on atmosphere. But horror doesnt need to be limited to first person experiences. There are many ways to tell a good scary story. That's why you will have not one but three different ways of playing.
Immersive - Play the game in first person and experience all the terrors first hand.
Hybrid - Third person gameplay. You will have full control over your character, but also be able to watch every single reaction they have.
Cinematographic - If you want to go old school, or have a movie-like experience. In this mode the game features a few QTE, the cameras try to get the best and most exciting shots, and give heavier focus to the story. It is in part inspired by the camera work of old Resident Evil Titles and adventure games.
Here you can see some demonstration videos (currently WIP) for these different camera views.
And to improve the characters even more we have added real time inverse kinematics for better foot location, as well as a new gameplay mechanic that lets the player inspect any interactive object in the scene. Remember that 3:00am Dead Time is, in its core, an atmospheric and exploration horror game.
To finish with today's article, we have a few more exciting announcements to make.
First of all, there are two demos coming soon for the game. The first one will be a character test drive that will let you try out the new features and camera modes of the game, try the inspection mechanics as well as explore a controlled environment to get you used to how to play the game, before the real demo is released, featuring part of the first level of the game, titled "A slepless night".
There is not yet an exact release date for the first demo, but it will be available before the end of this month.
Second announcement : both demos as well as the finished game will be available since day one on both Linux and Windows, as part of our plan to develop and give support to both platforms.
And third announcement, this time for all our Spanish speaking followers : both demos as well as the final game will be available, day one, in English and Spanish versions. For now the translation is partial (labels and subtitles, voices will be for now only in English) but we hope we can manage a full translation by the time of release. Also and with your support, we will try to add more translations to the game as we continue with the development.
In our next article we will showcase some story background and more content for this first level as we get closer to the release of the demo, so stay tuned!
Leave your thoughts below to let us know if you want the game translated to your language, what you think of the new features (or which ones you would like to see implemented), vote for us on Steam Greenlight and follow us on Twitter to get all the news in real time, as we develop the new features and levels.
Your feedback is very important, and your support is extremely appreciated so please, let us know any questions, comments, or anything you want to share with us either here directly to our email : irrsoft@zoho.com.
Thanks for reading, and till the next article!