Hey guys. I have big news. Starexcess has a page on steam !!!
If you liked it, be sure to put the game on your wishlist to receive notifications. And if you know someone who likes shmups, please share this news with him.
So, let's go to the news.
First, you may have noticed that I marked the game for windows only.
Yeah, some issues have come up that will prevent a Mac version. At least for a while. What about the linux version, I decided to wait for the release of windows to define if I will release a version for linux.
So some of you may be wondering, WHY? Well, the truth is that I have reached a point where I'm not in the mood. Creating a game by myself is quite tiring and I need some rest. So if you are a LINUX user and would like to play Starexcess, my sincere apologies. Maybe I will be more motivated if I know you would like to play starexcess on LINUX. Please leave your comment saying which is your preferred OS.

I will be back to work on a linux version after the release. As for the MAC, it's the end, at least for now.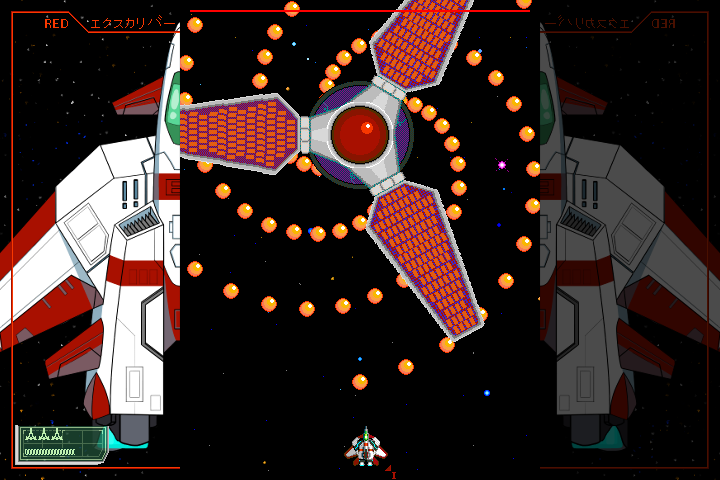 And after all, WHEN will Starescess be released?
So it's going to be a holiday season with a lot of big releases, and picking a date sure hasn't been easy.
The date chosen was November 21st.
If all goes well, in 4 weeks we'll have the release. In the meantime, some tasks still need to be done. Emails need to be sent. Press kits need to reach the press.
It seems that the work will never end !!!


Anyway, see you guys in the next few days.