"In the Grim Darkness of the far future there is only intrigue and sucession"



Every Special Character will have its own personal trait, the main focus will be of course the emperor and his army made of

Thunder Warriors, but the space marines will be added too after the creation of the primarchs.

The culture of the emperor and his subjects will be of course High Gothic, the emperor was known as being a secular ruler not in favour of religions so that will be on the game translated into a Cult of the emperor, that is secular if the emperor is alive and very religious after he is incapable.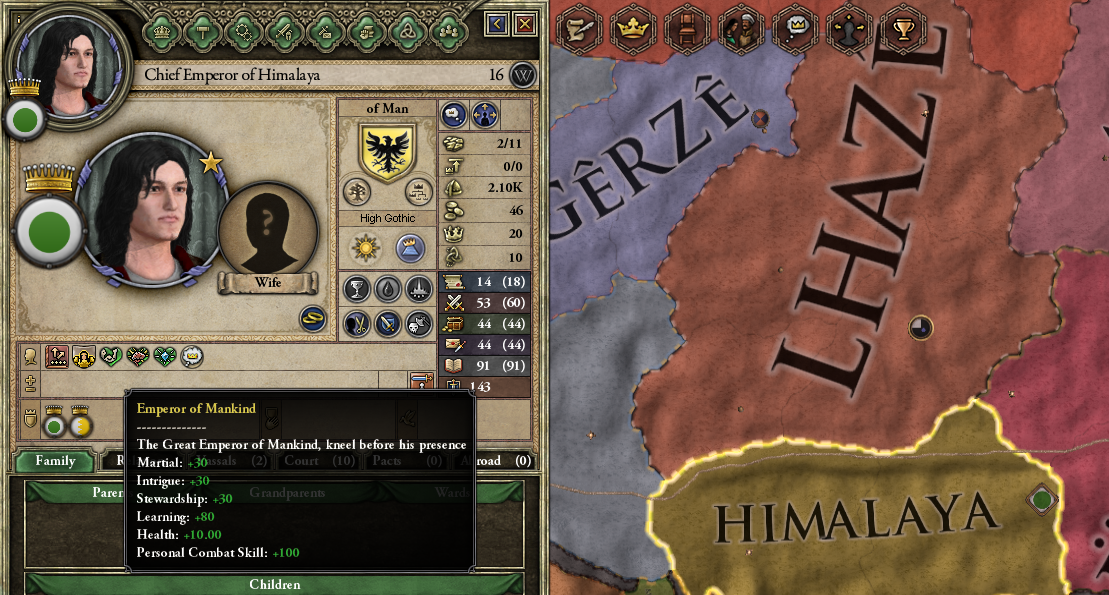 there will be artifacts and STCs, the cult of the mechanicum may be added but i want to focus on the unification wars first and the barbarians that made up the various tribes in the grim future.

i'm working on the mod alone and i will probably accept any help
and thats it for the first diary very short indeed but its more of a concept than anything, some basic mechanics are added but right now i will need a lot of work and help. :)

"the Emperor protects!"