A first note about BIGHARDSUN's develompent.
It all started with an idea.
In mid-may i was in Istanbull on my vacation. Great people, architecture, food - nice place to spend a week doing nothing. Every evening I came to my apartment, fell into bed and read. That time it was George R. R. Martin's «A Song of Ice and Fire». Actually i read it before but it felt good to refresh memories after GoT series. And then the idea come.

«Yeah, i could make Castle Black's simulator, but in the.... desert!» - strikes me. I got my iphone and put down some notes.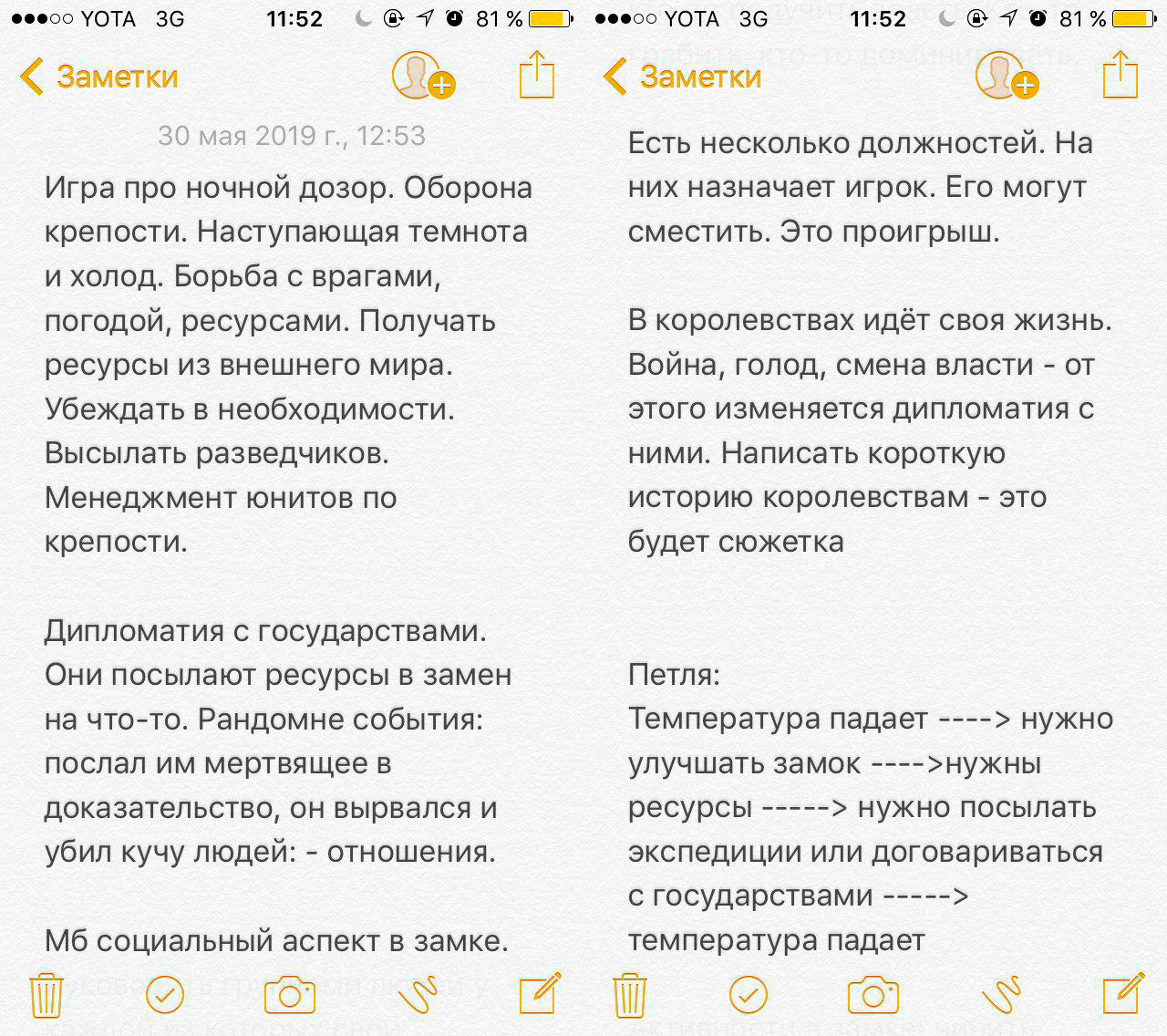 Since then i couldn't wait to went back home, to start prototyping. It will be useful to say that i didn't have real gamedev exp. that time. Sweet summer child.
Hard work means nothing without hard planning.
I spent all of June at work. There was a jam for devs-beginners (perfect for me) on a big russian website and i tried to make gamebuild on time. As any jam that one had had some specific rulles, mostly ignored by me, because i was fully focused on playable demo. There were a lot of teams sharing there concepts, ideas, even demos and me. Solodeveloper. It seemed strange to me to show to anyone my unfinished project. Sweet summer child.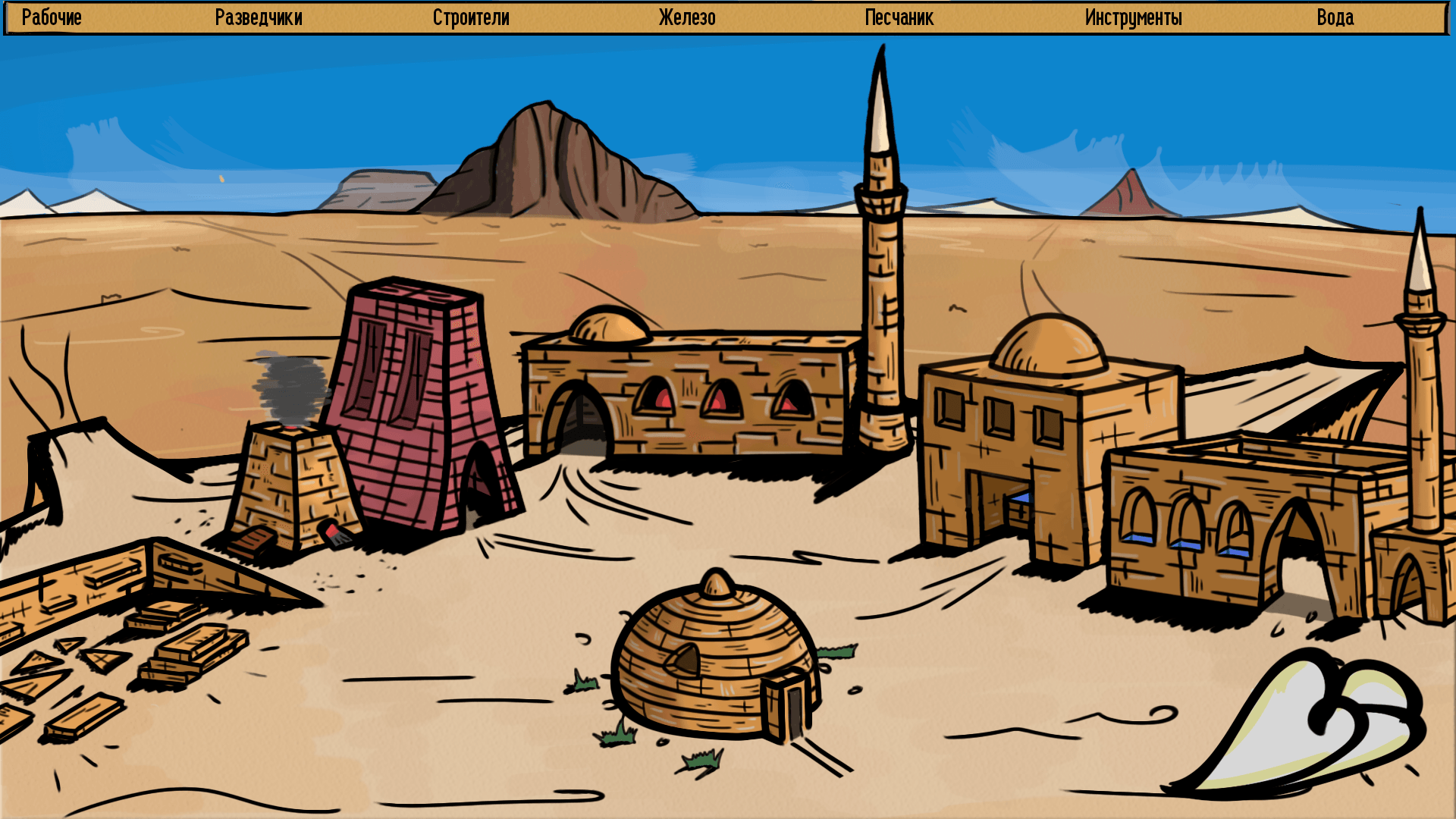 June came to an end and my work as well. I was full of hopes, community reacted positively, deadlines were respected. I had puted my build on a contest list and... it's gone. The problem was with specific rulles i talked about. And my game just didn't fit in. Sweet summer child. I felt sad and angry. But it was good lesson for me to start to think ahead. I wanted to make game so hard that i didn't see anything around me. There is no good work without good planning. It's bad that I didn't catch it with the first time.

It turned out to be extremelly hard to combine full-time work / real life with part-time development. But it was only the beginning.