Hey there! Hope you are doing well. My name is Nathan, but you can just call me Natedog. I'm gonna be the one writing Dev Diaries and heading development for this mod.
There's a ton of (if one could actually weigh mods, probably literally) mods for HOI depicting alternate history scenarios in which the Germans won, or won World War I, etc. This mod IS a alternate history mod, but seeks to be DIFFERENT from other mods in several ways. Here is our mission statement:
To create a fairly believable alternate history world in which National Socialist Germany survived the War in the West through the creation of a Nuclear Bomb, and fought the War in the East to an amicable settlement with a weakened Soviet Union. Germany will be less unpopular and brutal towards occupied nations in this timeline, as they are headed by Rommel, not Hitler (lore more fully explained in future Dev Diaries)
To create a mod that accurately allows the player to manipulate aspects of government not seen in most other mods, such as laws, national spirits, and even army structure.
Allow for simulations of aspects of government such as corruption, unpopular regimes, etc.
Create interesting focus tree paths for every major and most minor nations.
Create a community of interested people who contribute to evolving lore.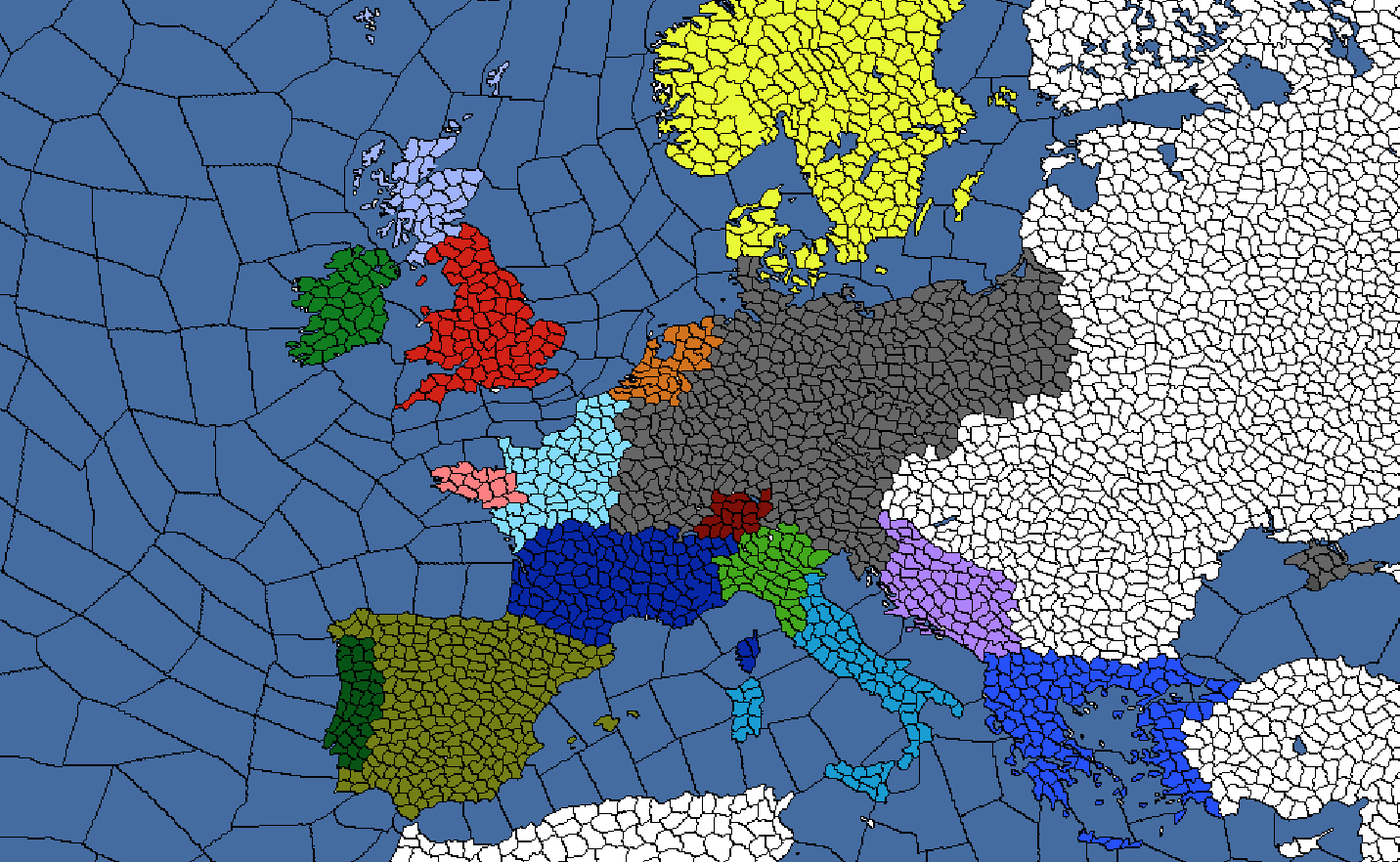 Included in this dev diary is a map of what Europe will look like. Keep in mind this is subject to change, and many parts of Eastern Europe are not added in yet (gotta stay tuned to see more!). I'm not going to tell you what each nation is, I'll leave it up to the community to guess.
Stay tuned for more, and in the next diary, we will talk about lore basics, The Treaty of Rome, and the creation of a new order in the Mediterranean.