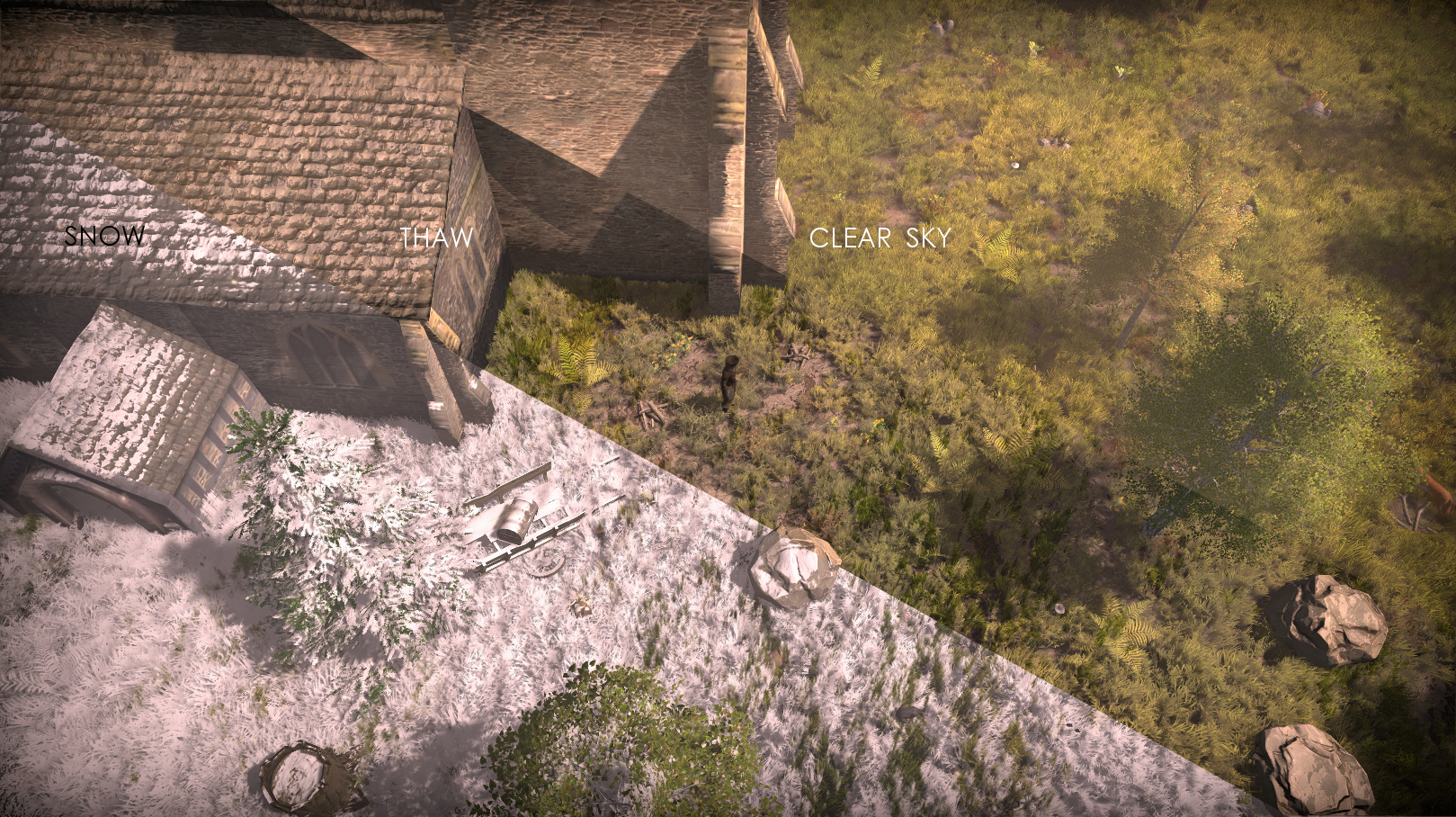 We added new effects for maximum atmosphere immersion: now, with the advent of winter, the game world will be covered by snow, and during the rain, the surfaces will become wet and raindrops will begin to fall from the roofs of houses. But we want to talk about the influence of weather, seasons and time of day on the gameplay Wild Terra 2: New Lands.
In Wild Terra 2: New Lands, weather and changing the time of day is not just a graphic effect, this will have a direct impact on the game. We will be guided by real-world experience and logic in order to add both major and minor changes. Below we will talk about some of our ideas. Please note that we are talking about ideas that are not a priority and may appear in the game much later. And yet, you can offer your ideas in our Discord: Discord.gg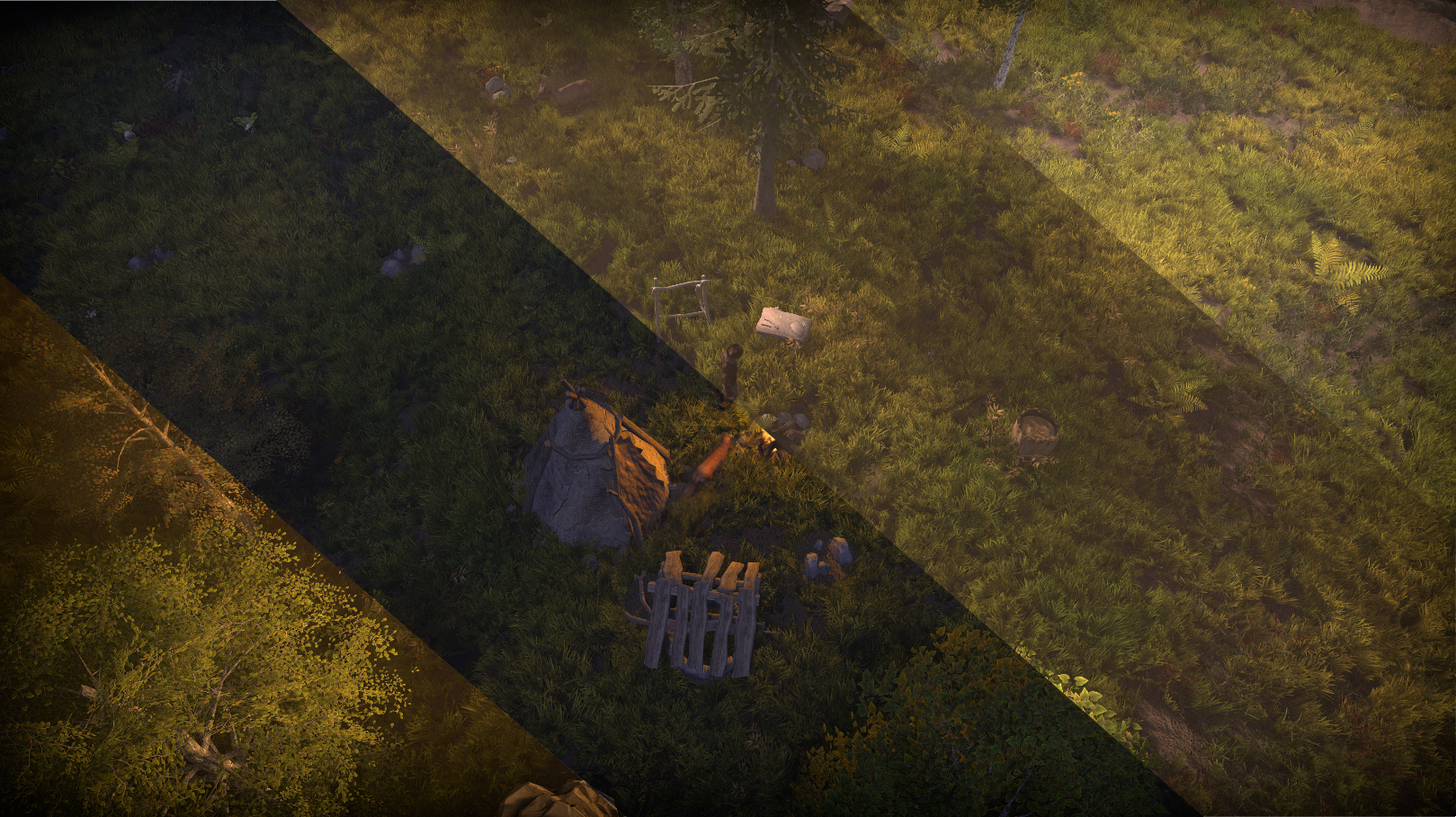 Night
Should I wait until morning, soaking hides for crafted leather and melting all rusted tools, or take a chance and go hunting? Surely you will ask yourself this question repeatedly. At night, your visibility will noticeably worsen, resources will be harder to find, and predator activity will only increase. Why get out of a warm couch? The answer is simple. Some locations and creatures will "come to life" only at night, and also, in the dark, the best conditions for robbery and theft.
Thunderstorm and fires
During a thunderstorm, it is best to stay away from a lonely tree and not use metal weapons. There will also be forest fires in the game.
Fishing
Be prepared for the fact that the rainy windy conditions will hardly be able to catch anything. But on an early sunny morning, your chances will increase many times over.
Harvest
In the old days, people knew well that before the cold weather came, one had to start planning the spring. Until the ground is frozen, you can plant crops such as carrots and onions in order to harvest in the spring. But it is also better to take care of the food in winter in advance and store as much food as possible after the harvest season (do not forget to check stocks sometimes, rodents can be found in warehouses). However, in the hot summer, relaxation is also not possible, crops often need watering. And after rain, the growth of mushrooms and wild crops will accelerate.
Support the development and get access already in the Christmas holidays! Wildterra2.com