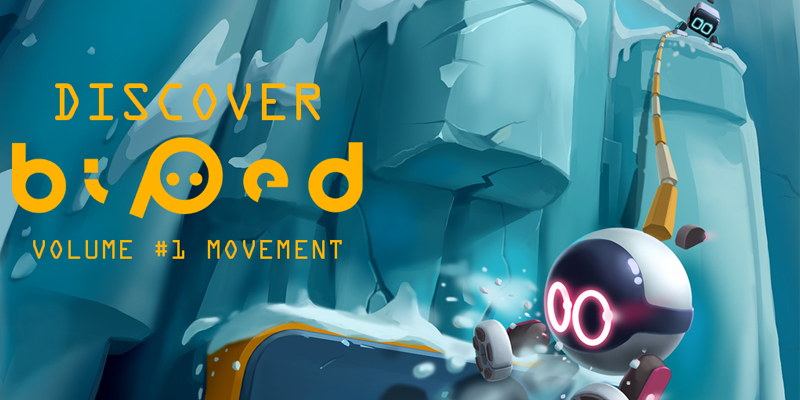 Hello everyone and welcome to the first developer diary for Biped!
As the launch of our game is just around the corner we want to take a bit to really introduce the game to you; that way, you'll know what to expect when you first fire up Biped!
If you are new to biped and want a more general explanation of what biped is, or if you simply want just a general explanation of the game while leaving how the game works a secret, then check out our previous article here on IndieDB
As for this article and the subsequent others, we're going to go into more detail about how the game works. Our first topic is all about movement! Though this may sound very basic, you'll soon see why we're talking about it!
---
Movement
The root of all challenges (and the source of fun, frustration, and hilarity) is the movement system in the game.
When you start the game, you are given control of a single helper bot, either Sila or Aku.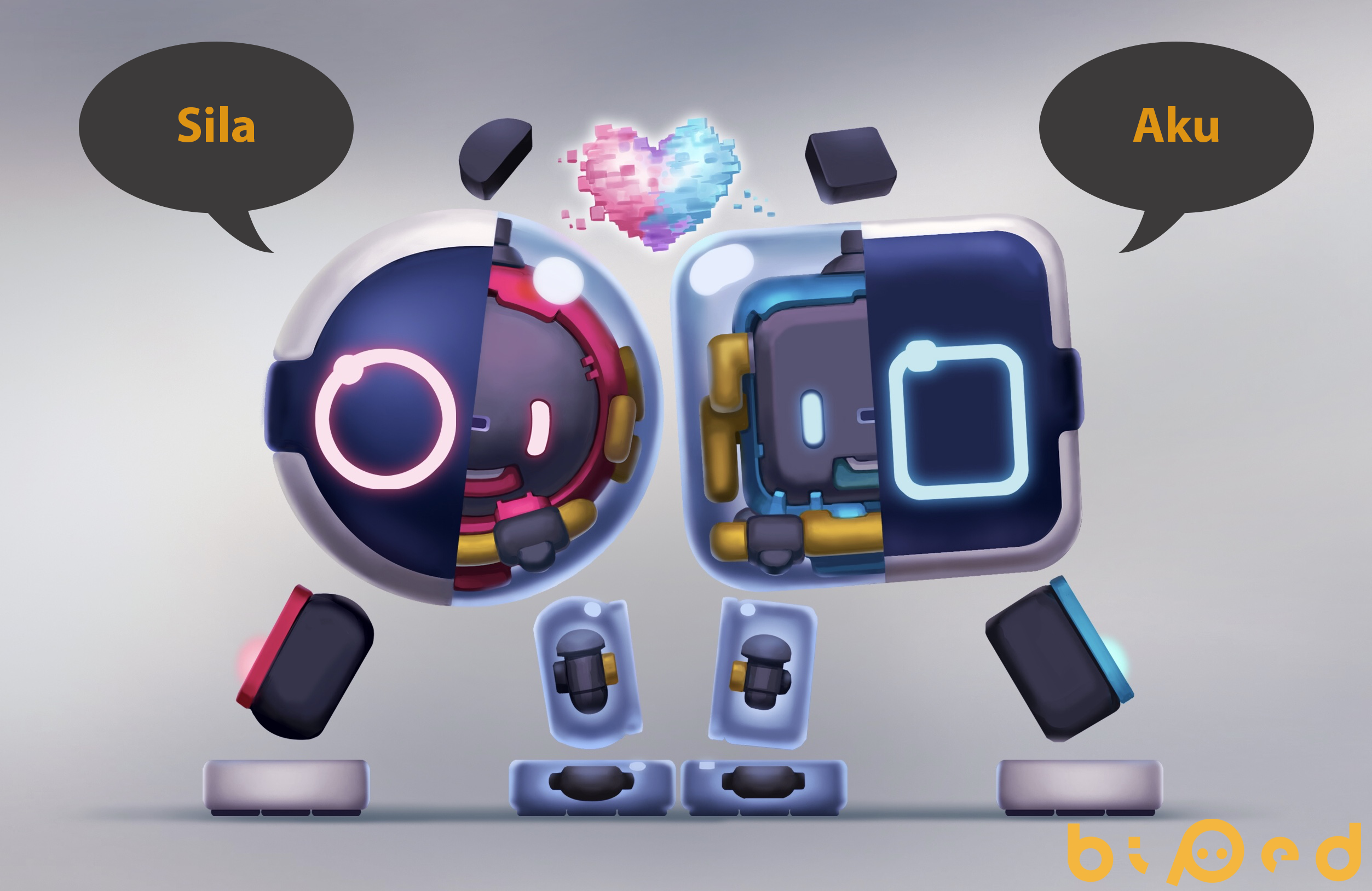 However, walking is not as simple as using WSAD. Instead, the player has to use a gamepad or a mouse and they have to move each leg individually. Though that may sound easy, as you'll see it's anything but easy!

One Foot Forward!
Let's take the mouse as our first example. If the player clicks and holds on the left mouse button their bot will lift their leg up (and right-click for the right leg of course). Let go of the mouse button and the leg will go down again.
When one leg is in the air, the player is able to swing themselves in a full circle, using their grounded foot as a pivot.
Using a gamepad is quite similar. L and R controls the left and right legs, and the analog stick controls the rotation.
Let's have a look at what this looks like in the game. Aku is controlled by our mouse player and Sila is controlled by our gamepad player.
Put this all together and you have movement, (check the next video to see it in action). You lift 1 leg up, turn a bit, then lift the other leg up and swing it in front of you!
Sliding
Depending on the surface, the player is able to skate (if the surface is smooth). This makes movement a lot faster, however as you will see in our next video clip, it can be slightly harder to control. For those of you that are wondering, yes you can fall off the platforms!
Beware of Falling Down
We mentioned the fact that you call fall down in this game, and we weren't kidding. While moving or completing puzzles, if you are not careful you may find yourself falling off the edge.
Don't worry though, the bots are tough and will always make their way back to the surface, though they won't be too happy about falling down. The same can be said about your partner if you are playing in multiplayer mode, especially if you are the reason why they fell!
---
And that brings us to the end of our first dev diary. What did you think, are you now curious to try the game and see if you can move around with ease?
Biped launches on PC on the 27th of March on Steam and can be added to your wishlist today.