After dealing with some bugs, I've finally turned my focus on visual effects.
I decided to emphasize player contact with the enemy by drawing visual effect animation. Successful hits are now more visible and impactful.


Also, I've added dynamic lights on every projectile and fx. Those now affects both NPC-s and objects in the vicinity.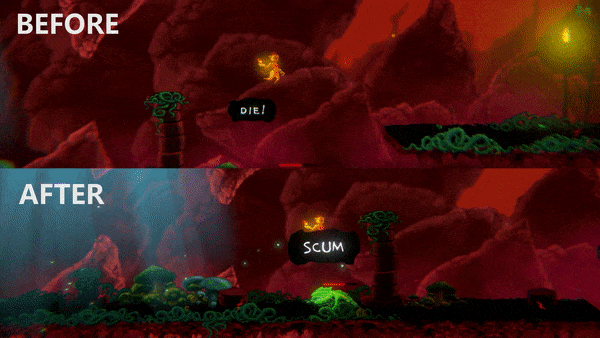 Overall ambient is now darker, so enemies can be harder to spot depending on their position. I believe this will add depth to the gameplay.