So, of course to implement traps I need to implement them into the chunks. However, how I currently handle chunks is not very good, and a major roadblock basically prevented me from working on the chunks as images. When Miner Threat loads, it puts all the chunk files into RAM and all the images into chunk files. An inconsistency between the two of them made it really hard to work on chunks, so I just decided to make some scripts to do it much easier. In the final release, I will include these Python scripts so that users can make their own chunks, since the script it very flexible.
Instead of explaining it all, here is two gifs that explain how simple converting to and from images are.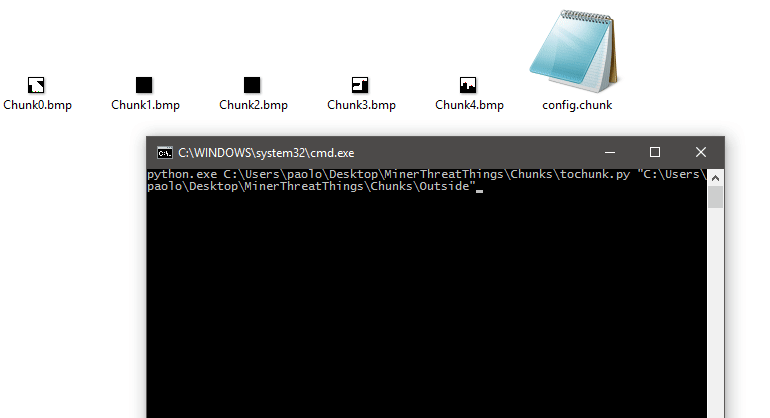 And a config file is needed to tell the script what each colour represents and vice versa, so this is the default one used in both gifs.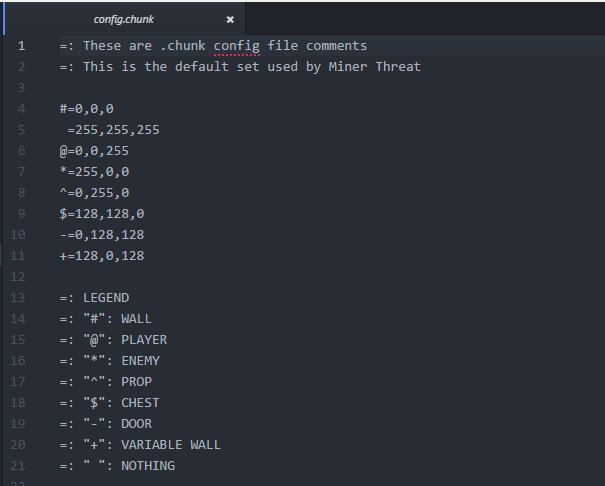 Comments look kind of solly, but these files are so simple it doesn't matter. (The 3 numbers after the character are the RGB components.)
This was kind of a nice break from GML, since I do prefer working in Python and this is a good way to use it to Miner Threat's benefit. Making new chunks will be much simpler now that I can do it in my favorite sprite editor, where there are lots of good tools. (Working in Gamemaker's sprite editor is quite the hassle...)
I realise this is all super boring to someone who doesn't understand command line stuff/Python, so I'll try to refrain from this kind of thing as much as possible.