(Not that there isn't in the other dev blogs, but hey...) A multitude of fixes and new stuff is here this week; but I always start with most note-worthy first. If I had to pick, I'd say most noticeable thing is the new font, which is now some version of Segoe. (I don't remember which one.) It was annoying to get working though, since Gamemaker's automatically generated BMP font made everything go way below where it should have been. I fixed that, because I wanted Segoe. (But I'm still open to suggestions.)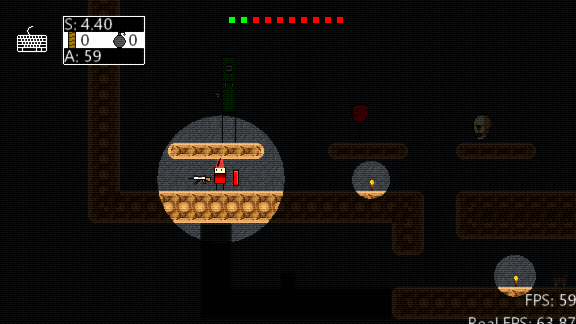 You can see the damage overlay clearly in that gif. Don't mind the giant enemy, that will be fixed ASAP since I just figured out the problem. But other than that, my new favorite feature is definitely the FPS display.

Nah, just kidding. That is a slight problem with the font height, which is only used for debugging anyway so I won't even worry about that.
As for balancing, I did get the menu working and removed two of the balancing options: player health and enemy health. If you want to lower player health, raise the damage. The only way to change enemy health is to reset the level, and you can just raise the damage instead anyway, just makes more sense. I also added console commands to do it as well, if you would prefer to give a number.
That is a much more practical damage for the enemy.
Second to last item on the menu is the new items. I added critical chances this week, so it seems only fitting I add some items that benefit that aspect of the game, so here I present some new items. (Not all of them are for crits.)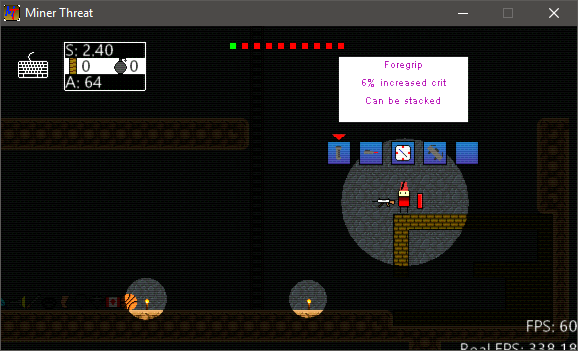 They're all gun parts aside from the compass, because there is no gun parts in the game.
Absolute last item on the menu tonight is a new taunt. Taunts are quite hard to implement into the game because I sacrifice a lot of memory for extra speed, so it is a tiresome process to even add one. But fret not, because I want taunts so I will add taunts.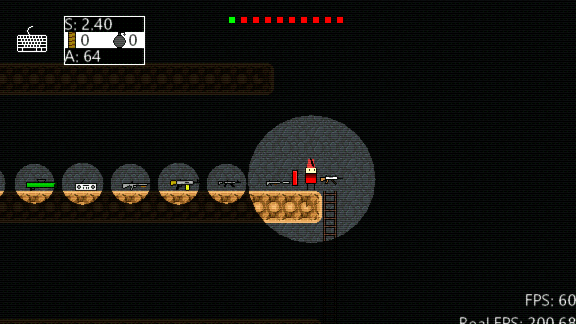 Stay SNEAKY!