Hey there,

over the last weeks a lot of programming needed to be done to make the levels really 3D.

To be able to have bridges or tunnels in the maps a lot needed to be changed - all this was done in the TEST-MAP you see here.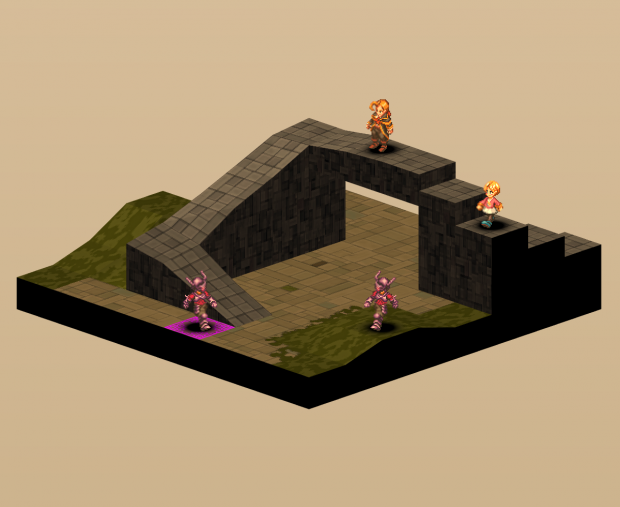 Still we are trying to find the final style for the maps.
We have not decided on the final texture art and 3D geometry style till now, so we just play around with variations.

We tried some kind of low poly style, but this seems to collide with the pixel art of the characters.
So today i tried some basic pixel textures as you see her ... avoiding to much visible tiling is the biggest part in that. And some nice intersection between parts like stones and grass makes it look better.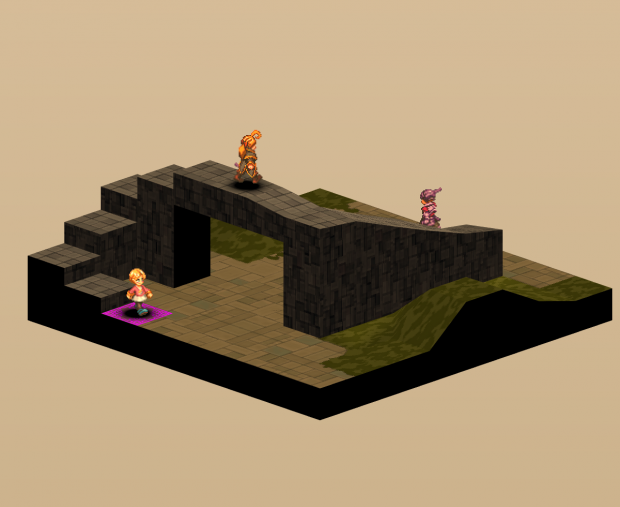 Feedback and ideas are very welcome !

Stay at home and stay healthy !!